Discover fun things to do in Berlin in winter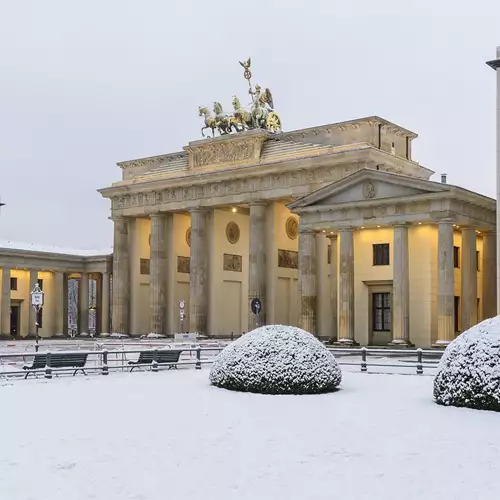 Germany and Berlin are known for their Christmas markets but there is plenty more fun to be had in the German capital in wintertime. With ways to stay warm both in and outside, Berlin is a great destination for a winter city trip.
Christmas markets galore
Each year, Berlin has over 80 Christmas markets to enjoy spread out across the city. Every district and neighbourhood in Berlin has its own Christmas market and each has its own draw, some are nostalgic others modern, some are indoors others outdoors, some are especially for children others have historical themes.
One of the best Christmas markets in Berlin is the one on the Gendarmenmarkt. This market offers everything from culinary delights to handmade goods and entertainment. Here you'll surely find the perfect Christmas gifts for your family or just for yourself. Alexanderplatz, meanwhile, becomes a whole winter village, with a gigantic Christmas pyramid from the Erzgebirge, festively illuminated merry-go-rounds and a Ferris wheel.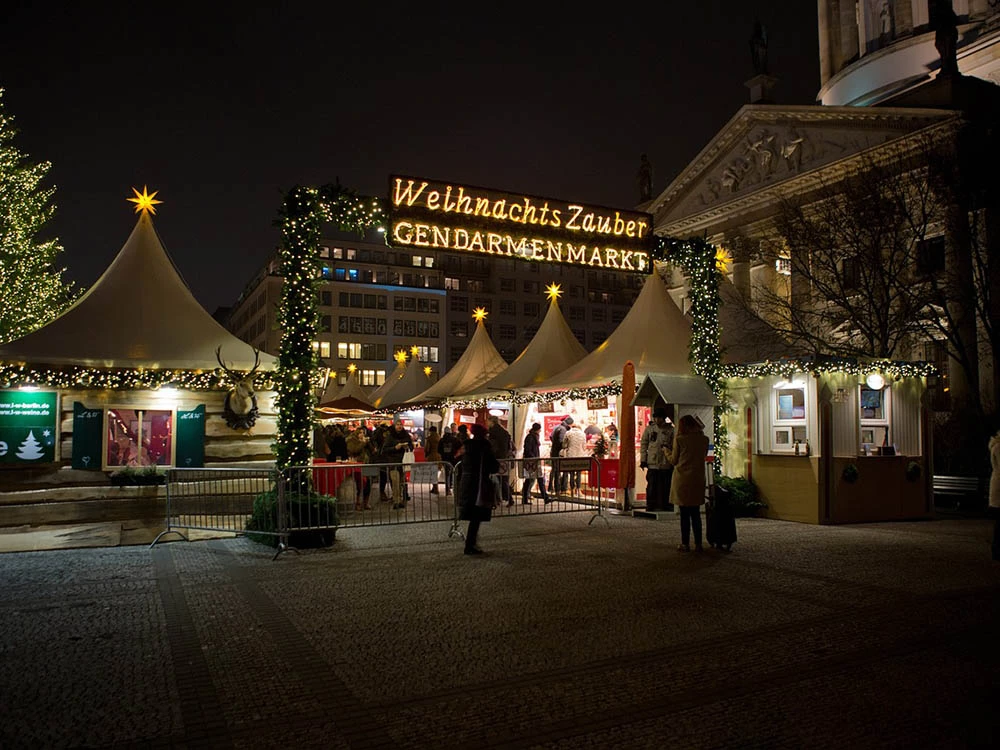 A sea of light and natural wonders
In winter time the Botanical Garden in Berlin offers a magical Christmas garden and a tropical tour through nature. From late November till the start of January, the Botanical Garden becomes an enchanting winter wonderland where you can wander through a sea of lights. Delight in how a more than 100 year old weeping beech which is transformed into a glowing fairy tale tree, and everyone, young and old can hang their wishes on the Wish tree. All the light installations are outside, so dress up warm and come when it is dark out.
Inside the Botanical Garden's greenhouses you can follow the winter trail to discover those plants and parts of the garden which are at their most beautiful at this time of year. On this trail you'll leave the cold of winter behind to travel to the deserts and tropical climes inside the greenhouses. Travel around the world, from Africa, America and Australia to East Asia and the Mediterranean.
Icy frozen fun
Ice skating is a popular pastime in Berlin for both locals and tourists. Head to the temporary ice rinks at Potsdamer Platz or Alexanderplatz to skate with the famous Berlin monuments around you. Here you can practice your twirls and glide across the ice while surrounded by twinkling lights and cheer. You can rent skates at both ice rinks so you don't have to worry about bringing them with you.
If you want to try your hand at some proper speedskating, or at least skate on a purpose-built oval, there are several permanent ice rinks in the city, though they aren't open year round. The Sportforum Hohenschönhausen is home to around 30 sports clubs and various German Olympic athletes train here too. The rink at Eisstadion Neukölln is popular with families with children, students, and seniors. While the rink at Horst-Dohm-Eisstadion offers both a 400 meter outer circle and a 30 x 60 meter inner rink, enough room for all to have fun at their own pace.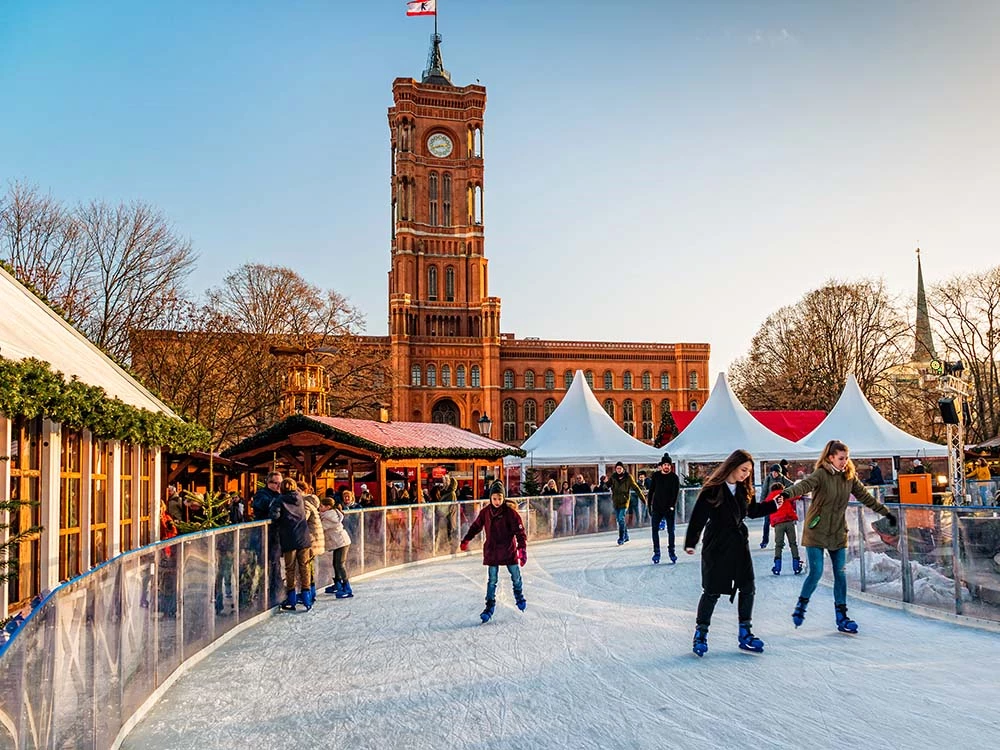 Lesser known museums
As the temperatures drop in Berlin, many people will head inside. Most people will go to the big museums on Museum Island but there are plenty of other, smaller, lesser known museums with amazing subjects worthy of exploration. Head to the DDR Museum, near Alexanderplatz to discover what life was like in East Berlin at the time of the cold war. Or head over to Körperwelten, also known as BODY WORLDS, to take a look beneath the human skin.
The Computerspielemuseum over on Karl-Marx-Allee, is the first museum in Europe dedicated to video and computer games. Over 300 exhibits take you from the origins of videogames to the interactive, virtual reality games that are just around the corner or already here. Or visit the Deutsches Currywurst Museum on Schützenstrasse, dedicated to Berlin's iconic streetfood dish. Learn about the history and how a currywurst is made before tasting some, while sitting on a sofa shaped like a giant sausage.
Fresh air in the city
Tiergarten, the biggest park in the city, falls quiet in the winter months. If you want to escape the hustle and busy of the city and breath in some fresh air, this is the place to go. Dress warmly and clear your head amongst the slumbering trees and lakes. For a break from the cold, head to one of the little cafes in the park, such as Café am Neuen See, Café Viktoria, Schleusenkrug or Teehaus im Englischen Garten.
On a sunny winter day, you might want to take a walking tour through the city. Tour groups are likely to be smaller than in the other seasons of the year, while the sights can be more accessible. The free City Sightseeing Berlin app has a few walking tours available with which you can discover the Government district, with the Brandenburg Gate, Reichstag building, Holocaust Museum and Tiergarten; Street Art in the city; and Berlin with children.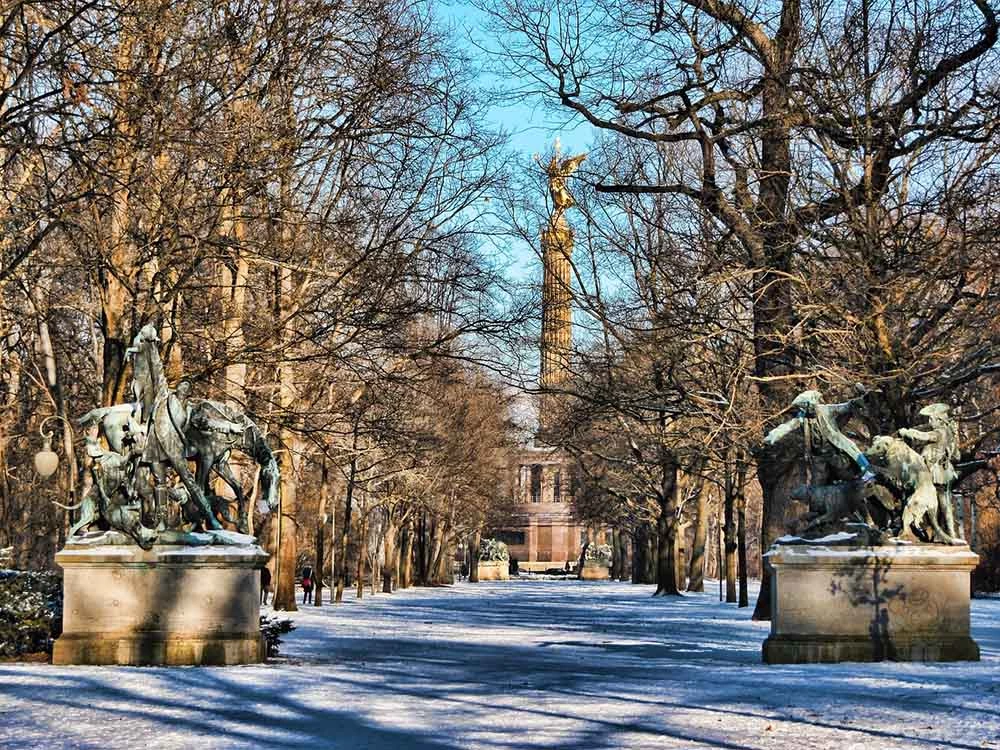 Craft beer bars
Berlin's famous beer gardens shut down at the end of summer, luckily many of them are attached to amazing craft beer bars where you can enjoy unique flavours all year round. The oldest micro-brewery of Berlin is Brauerei Eschenbräu, on Triftstraβe, where they have a different beer for every season. In winter the serve the extra strong 'Old Swede' to warm you up.
Another craft beer bar to consider is Parker Bowles in Kreuzberg, where they know side dishes matter with truffle fries, breaded bacon beans and chorizo mashed potatoes on offer. In Mitte you will want to try out the beers at Kaschk, with craft beers from Scandinavia, Bavaria and England. Meanwhile BRLO Brewery offers tours of their brewery at Gleisdreieck, so you can find out exactly what it takes to make a good beer.