What to pack for winter in Amsterdam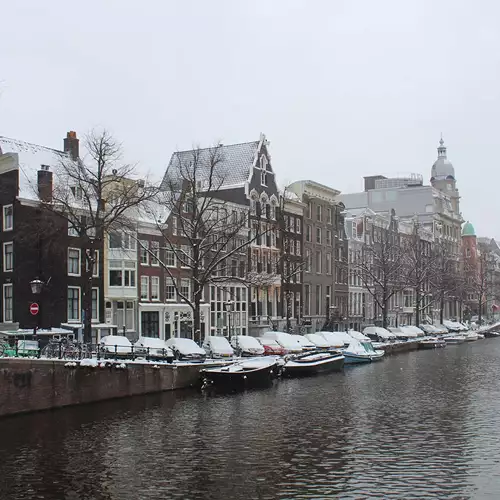 Winter is the perfect time to travel to the Netherlands. Traditional Dutch food like Stampot, Snert (pea soup) and Oliebollen taste even better when they are eaten on a cold day.
City trips can be the perfect way to spend your winter vacation days but packing your bag for traveling in the winter months can be a challenge. Especially if you go to a city like Amsterdam, where the weather can be unpredictable. Here are some tips to look good and stay warm at the same time.
Amsterdam winter weather
Although the weather in Amsterdam can be unpredictable, you can keep in mind that most of the time the winter will be a bit cold and wet. Generally the temperature during the day at this time of year is around 5°C, it can be a little more or less, but it can feel colder than that if it's raining or windy.
You should also be prepared for snow. Though the amount of snow varies greatly every year, you might be lucky and get to see Amsterdam at its best with a beautiful snowy glow over the city.
There have even been years when it was freezing for so long that you could ice-skate on the Amsterdam canals! This is really rare, but imagine you can explore the city on your ice-skates instead of on a canal cruise. If this doesn't happen you can still skate on the ice rink on Museumplein.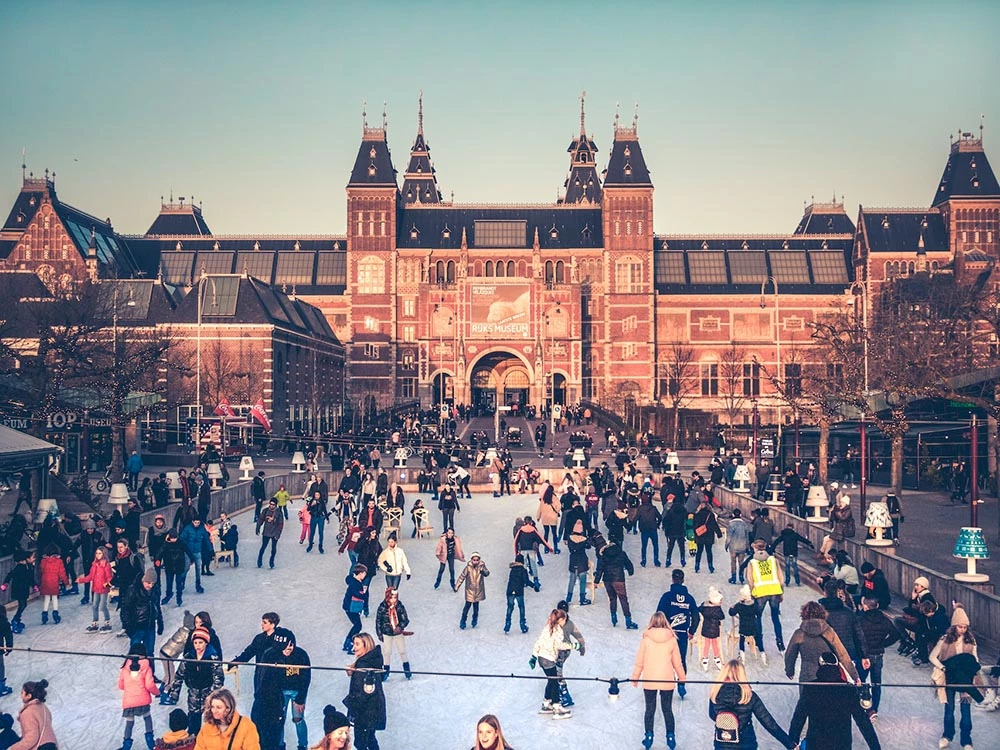 Things you need
The first thing you have to pack is layers. The temperature can be change from day to day. With layers you can take something off or add a piece of clothing and still be comfortable.
When there is a cold spell, it's good to have a pair of winter boots. If your feet are warm, the rest of your body will follow more quickly. Winter boots also help for the slippery days, because of the freezing rain or snow. To sum it up: winter boots are your best friend during your winter holiday in Amsterdam.
In those winter boots, you can wear some nice warm socks. If you wear this combi, at least your feet are prepared for the cold days.
If we go further up the body, you also need some jeans or warm leggings. People in Holland sometimes even wear both of them in wintertime, so a pair of leggings under your jeans. This way you'll feel as warm as possible, without losing the nice look of your jeans.
Also not unimportant is a warm and waterproof jacket. Preferably with a hood, so your hair still looks good for your night out in Amsterdam.
And last but not least: gloves, a scarf, a hat and an umbrella. These items are the finishing touch to your winter outfit in Amsterdam. The best hat is one that keeps your ears warm. Warm ears, hands, and feet are half the battle when it comes to staying warm!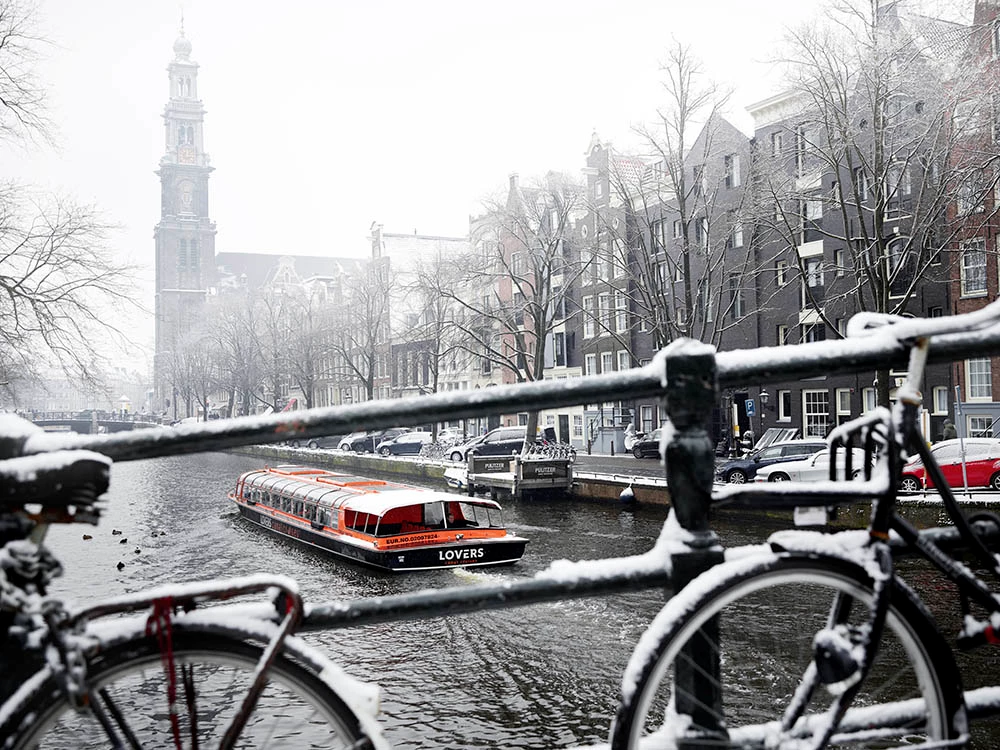 Embrace the weather
Because the weather in the winter in Amsterdam can change day to day or even hour to hour, it is best to keep your options open. On rainy or snowy days, for example, you can go to museums and attractions, such as the Van Gogh Museum or Body Worlds. Dry, sometimes even sunny, days on the other hand, are perfect for exploring the city with a walking or bike tour, canal cruise or Hop on Hop off sightseeing bus and boat. And don't forget to visit the Christmas tree on Dam Square for that perfect photo memento.