What To Do In Amsterdam? Everything!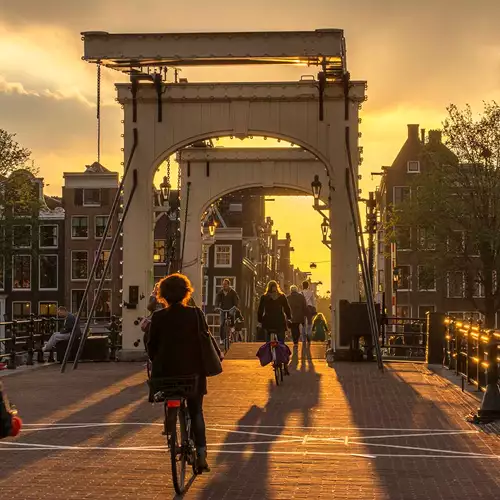 What to do in Amsterdam? Well, the right question is; where to start? There's her world-famous canal network, canopied with over a thousand beautiful bridges. The multitude of museums housing thousands of Golden Age wonders. And her mouth-watering culinary scene, as well as the parties that go all night. It's almost overwhelming but never fear - when considering what to do in Amsterdam, we've got you covered.
What to do in Amsterdam in 1 day?
When considering what to do in Amsterdam, start with the classics. First, the superb Rijksmuseum, drowning in glories by the Dutch Masters, and other famous museums in the Museumplein district. Then, stop by the glamorous P.C. Hooftstraat for some window shopping, before finishing up with an evening cruise on a boat along the romantic waterways. Or choose one of the many other different types of canal cruises we offer, including some with dinner.
What to do in Amsterdam in 2 days?
Copy the Dutch and hop on a bike! Amsterdam is one of the most bike-friendly places in the world, with naturally flat geography and tons of bicycle infrastructure. Pedal to the Northern and Eastern districts of the city, before catching your breath in the sprawling Vondelpark. Then, stop by the formerly gritty, and now uber-hip Jordaan district for dinner. 
What to do in Amsterdam on your second day? Consider a visit to the legendary Red Light District and learn more about the life of the girls behind the windows at Red Light Secrets. Then pop by Amsterdam's most famous brewery for a pint, the Heineken Brewery. Finish up at the incredible one-of a kind Amsterdam Icebar. 
Map Of Amsterdam
When weighing up what to do in Amsterdam, you'll need a map. A map of Amsterdam will reflect some essential things about the Netherlands' cultural capital - if it weren't for the man's land reclamation efforts, it would currently be an ocean! Amsterdam is a watery place, laced with over 100km of canals.
From above you'll see that the middle of the city is formed with a series of concentric canals - this is the World Heritage-listed Grachtengordel. Thankfully, many of the city's main attractions are close to the city centre. Get your free map of Amsterdam at any Tours and Tickets shop in Amsterdam. We hope you're bubbling with ideas for what to do in Amsterdam!