Visit the best Instagram museums in Amsterdam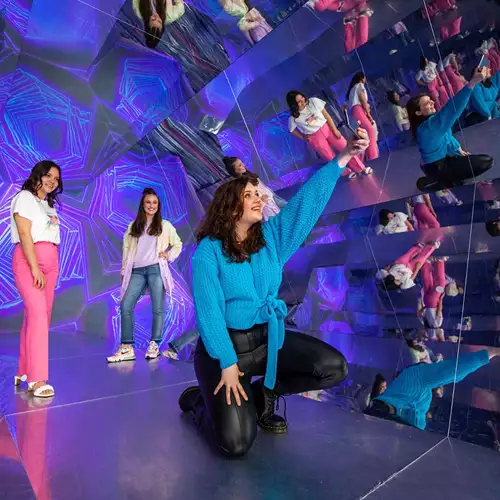 For most traditional museums Instagram is a way to connect with visitors, before, during and after their visit. For Instagram museums, or selfie museums, Instagram is part of the museum's reason for existing. They are a type of art gallery or installation designed to provide a backdrop for Instagram posts.
Notable Instagram museums outside of Amsterdam include the Color Factory and the Museum of Ice Cream, both pop-up museums. For the city of Amsterdam, Instagram offers a place to show of itself. Along with the city sights these Instagram museums in the Dutch capital will make your Instagram feed pop unlike ever before.
The Upside Down Amsterdam
One of Amsterdam's newest Instagram museums became an instant hit when it opened in 2020. The Upside Down's goal is to inspire its visitors in mind bending ways and invite them to create their own Social Media content and take a big step out of their comfort zone while having fun. Here visitors set the rules as they explore the 25 interactive rooms of the museum.
You can defy gravity as you stand on the ceiling, or take a bubble bath in a ball pit with 81,286 transparent balls and change it to any colour you like. Be king or queen for a day in The Royal Room and experience an endless world below sea level, full of infinity mirrors and glowing jellyfish.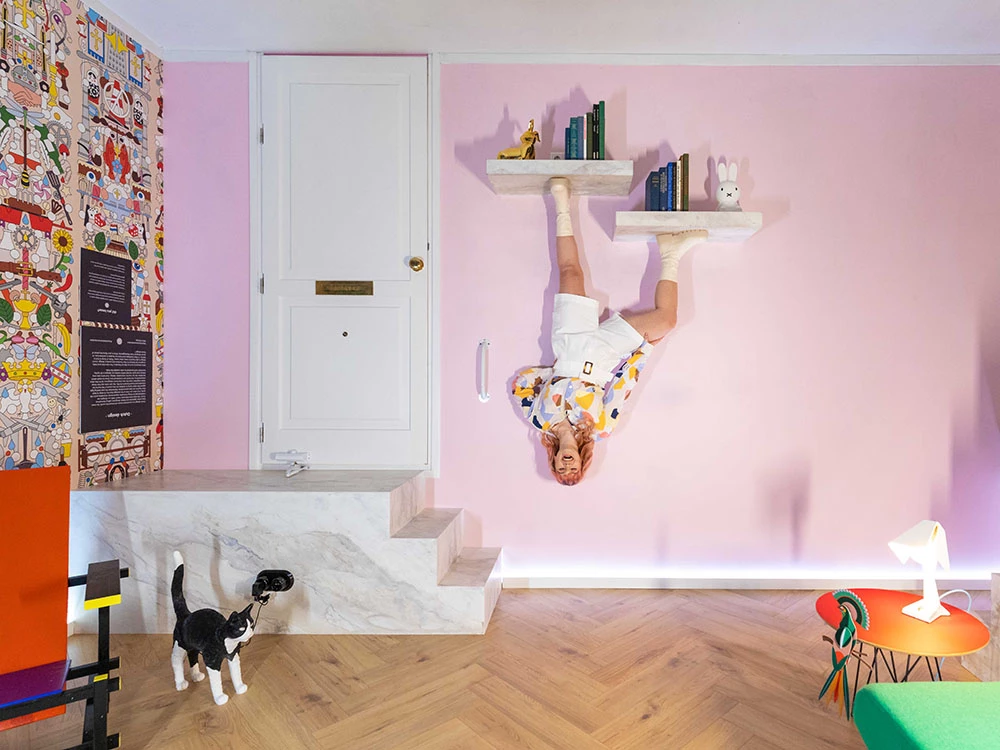 Moco Museum
Though never intended as an Instagram museum the Moco Museum at the heart of Amsterdam's Museum District certainly is an Insta-hotspot. The museum offers a wide range of modern art, contemporary art and street art, which come together in an unparalleled collection of subversive art in which irony and humour are used to reflect on modern society.
It is almost impossible to not want to take photos of almost everything in this boutique museum, which features works by artists such as Banksy and Warhol. And remember to visit the Digitial Immersive Art exhibition by Studio Irma: Reflecting Forward. Here you'll find yourself in a maze of mirrors, dancing lights and bright colours, the perfect spot for an Instagram post.
WONDR Experience
The first official interactive Instagram Museum of Amsterdam was the WONDR Experience, which opened at the end of summer in 2019. It is a magical mix of entertainment and art located in the Northern part of the city, the Amsterdam's creative heart. Designed together with some of the city's most creative artists, WONDR is a unique experience playground unlike anything you've seen before.
In the museum's 15 engaging and fun rooms, visitors are invited to go on a dazzling adventure to play, share and explore. Get lost in an otherworldly jungle and dive into a pool of pink marshmallows, jump into the largest ball pit you've ever seen, cuddle gigantic teddy bears or dance under a glittering sky. This is the ideal place to let your imagination run wild. You can write on walls, sing your heart out and become part of the artworks.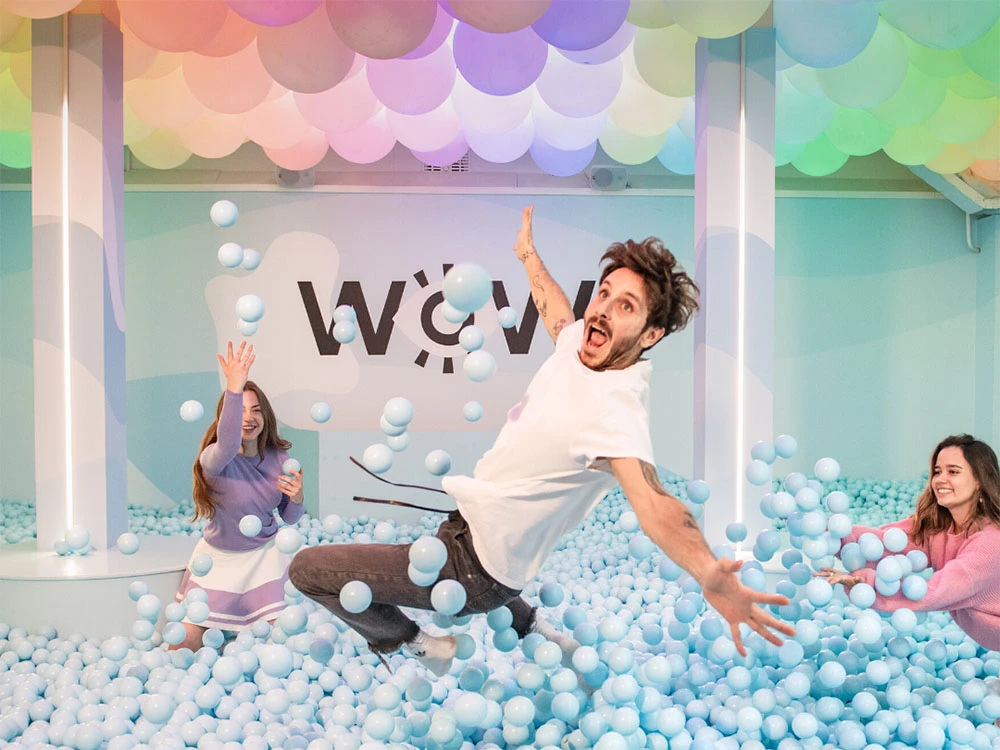 Nxt Museum
Like The Upside Down, the Nxt Museum also opened in 2020. It was the first museum in the Netherlands dedicated completely to new media art. The museum's large scale, multi-sensory exhibitions will tickle your senses, challenge assumptions you've made and open your mind.
The museum's first exhibition consists of eight immersive, multi-sensory installations which have been created in collaboration with artists, designers, technologists, scientists and musicians. They fuse creative ideas with ground breaking academic research, technological innovation and psychedelic light and sound.
Madame Tussauds
If there is one place where selfies were popular before they became part of mainstream culture, it is at Madame Tussauds. Here you can meet your idols, or at least highly-detailed wax replicas of them, and take as many selfies for your Insta-feed as you want.
Madame Tussauds Amsterdam boasts a collection of wax figures of famous people and characters both dead and alive. From Rembrandt van Rijn and Salvador Dalí to King Willem-Alexander and Queen Maxima of the Netherlands, and world-famous stars such as Zayn Malik, Michiel Huisman and Beyoncé, they're all waiting for you to visit Madame Tussauds Amsterdam.