Celebrate Copenhagen Pride in 2022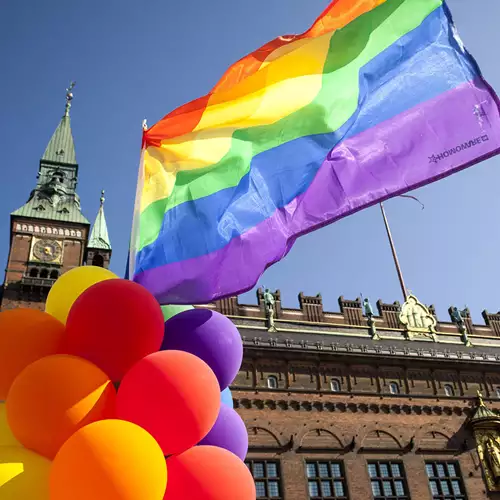 Copenhagen Pride is Denmark's largest annual Human Rights festival, held every year in August. After the pandemic Pride of 2020 and Worldpride 2021, Copenhagen Pride is back in 2022, mixing the best parts of Pride 2019 with the best elements of the two past years. This year Copenhagen Pride week will last nine days, longer than ever before and has the theme Freedom, through which everyone can both celebrate freedom and demand more freedom.
Pride events in Copenhagen in 2022
This year, from 13 to 21 August, Copenhagen will again celebrate Pride throughout the city. City Hall Square (Rådhuspladsen) will be transformed into Pride Square, an inclusive and welcoming area with food stalls, bars, two areas for performances and, on the 19th and 20th, a stage for the Drag Night and Pride Night concerts.
Over the course of the nine days of Pride, the Rainbow Tent at Regnbuepladsen, Vartov and City Hall, will feature over 50 debates and conversations for the Human Rights Programme. Other parts of the broad cultural programme will include many of the Copenhagen cultural institutions, with special programmes for rainbow families and young people.
Pride Parade
On Saturday 20 August, the Pride Parade returns to the streets of Copenhagen. The Parade will start at Frederiksberg City Hall, from where the thousands of people who take part in the parade will make their way via Pile Allé, Frederiksberg Allé and Vesterbrogade to City Hall Square. In 2017, 300,000 people watched the Parade make its way through the city of Copenhagen.
The freedom you want and have
Copenhagen Pride is a platform for everyone to show what freedom means to them, whether it is a freedom they already have or a freedom they want. Copenhagen is actually one of the most gay-friendly places in the world. Denmark was the first country to legalise same-sex relationships, and there is nothing to stop gay and lesbian couples from getting married or adopting children.
Copenhagen Pride 2022 marks the freedom to live openly in Denmark, but it also marks the freedom that is fought for by brave people in Ukraine, Syria and Yemen, and the freedom it wants for the LGBTI+ people who live in one of the more than 70 countries where homosexuality is illegal.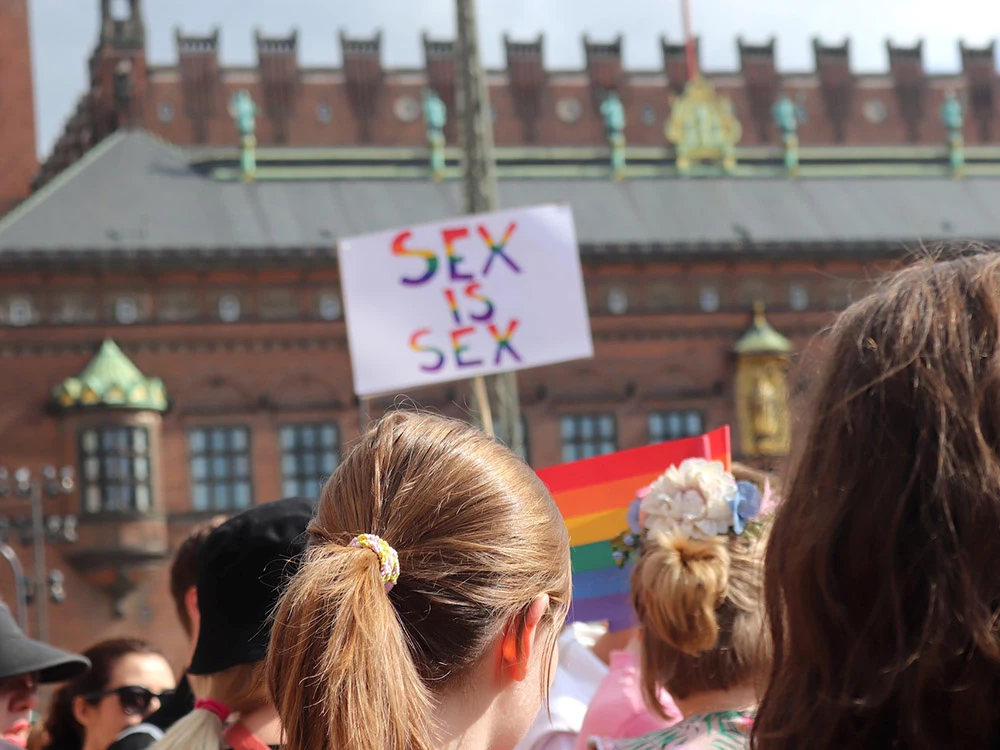 Winter Pride
Copenhagen first organised a Pride in 1996, though smaller pride events were held in Copenhagen from the early 1970s. From 2015 the city also saw Copenhagen Winter Pride, which focuses on getting close to each other indoors, with a programme that offers a wide range of debates, lectures and activities that give the LGBTQIA+ community the opportunity to meet and socialise.