Celebrate and protest during Pride Month in Berlin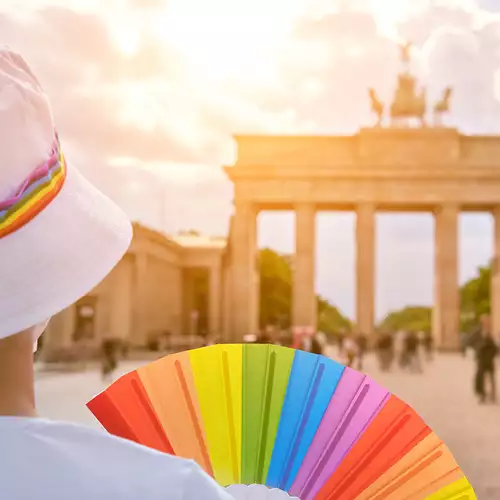 Berlin is one of the queerest city's in Europe, has a large LGBTQ+ community and even bigger Pride celebrations. During these celebrations Berlin's gift for legendary parties and colourful festival come together, as the city celebrates freedom of expression and the right to love who you want.
Berlin Pride lasts for several weeks, filled with events such as workshops, panels, sports activities, shows, bar nights, parties and of course the big Pride Parade Demonstration. In 2022 Berlin Pride takes place from 28 June till 24 July, and it is actually the first time the city celebrates "Pride Month".
History of Berlin Pride Parade on Christopher Street Day
Berlin has a long history of fighting for equal rights for same-sex love and the LGTBQ+ community. In 1896, the first gay magazine was launched here and in 1922 the city saw its first gay rights demonstration. Much of this progressive thinking was lost under the Nazi's and it took time for the city to regain its previous open-mindedness.
In 1979, Berlin saw the first Christopher Street Day, with the theme "Gay Pride". That day was held in memory of the Stonewall Riots a decade earlier in New York in a bar called Stonewall Inn on Christopher Street. This first Berlin CSD was a boisterous and cheerful event, without any hostilities or violence against participants recorded. Over the years, Berlin Pride has grown to see roughly 500,000 people celebrate in the city streets.
Berlin Pride 2022
The motto of this year's Christopher Street Day Berlin Pride is "United in Love! Against Hate, War and Discrimination". Pride events will start on Stonewall Day, 28 June, and culminate in the Pride Demonstration and rally on 23 July. By expending the celebrations, the organisation wants to give Berliners and Berlin visitors more space LGBTQIA issues and opportunities for encounters with Berlin's queer communities.
The list of events during this year's Berlin Pride is extensive, with something for everyone. There are three demonstration marches during Pride Month, the Drag Walk on 9 July, the Dyke March Berlin on 22 July, and the big Pride Demonstration on 23 July. During Pride Month, Berlin will host two benefit concerts, 11 workshops, 6 religious services and a multitude of parties, all related to Pride and the months four focus topics: religion & spirituality, trans & POC, mental health & accessibility, and FLINTA & lesbian visibility.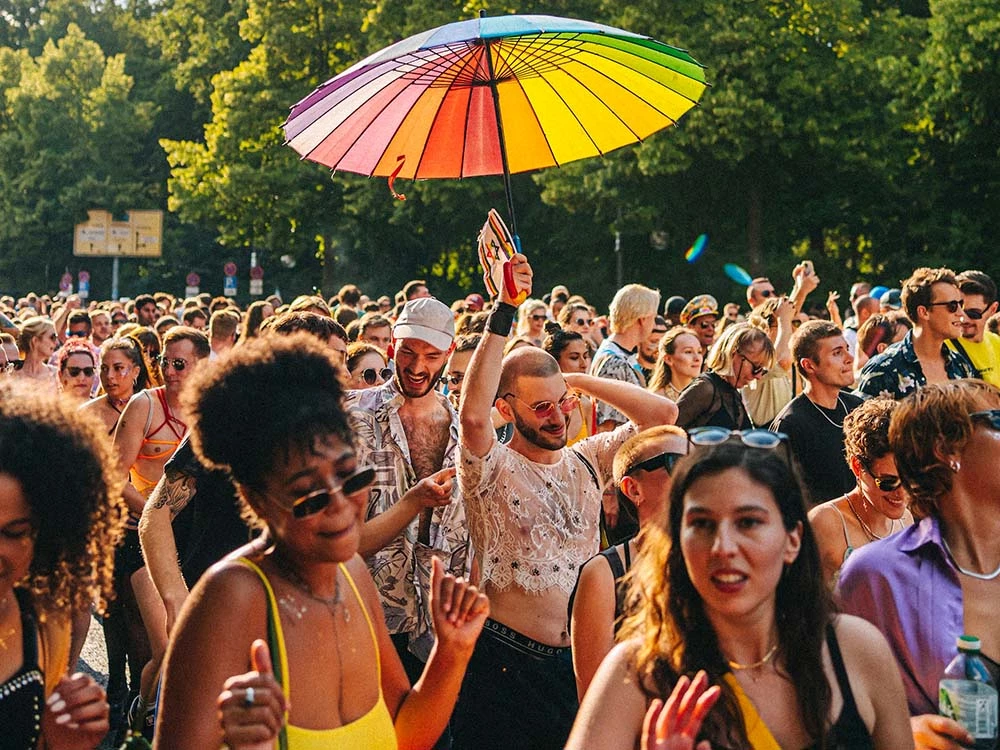 Must-do's during Berlin Pride
If you are visiting Berlin during Pride Month there are some activities that should be on your must-do list. Obviously, join in the celebrations and if possible take part in one of the demonstrations. And make sure you express yourself and be who you are, that is after all one of the main points of Pride.
You can try one of the city's queer city tours, to learn more about why Berlin has been a magnet for the queer community for decades. Also, take the time to visit the Memorial to the Persecuted Homosexuals under National Socialism, and the world's first gay history museum.