The Night Watch is getting a grand restoration!
The most famous work of Rembrandt, the Night Watch, will get a grand restoration starting July 2019. You'll find the massive painting in the Gallery of Honour located in the Rijksmuseum Amsterdam. It is the first time since 1976 that the Rembrandt painting is being restored.
A team of specialists will examen the canvas millimeter by millimeter. The primary goal for this project is to find out why there is a white layer appearing on the painting. There will be a total of 25 different treatments applied to the canvas in order to preserve this world-famous Dutch heritage.
And you can watch...
If you are planning to visit the Rijksmuseum during the restoration period, you don't have to be afraid you won't be able to see The Night Watch. The entire process will be done in the Gallery of Honour behind a glass wall. So you can observe everything that is going on and still enjoy the beauty of this incredible masterpiece.
You can also follow the process online, this way you can check the status of the painting at every time you like. This isn't the first time The Night Watch is being restored. In 1975 treatment was necessary because someone threw acid on the painting, in 1911 and 1975 the painting was attacked by someone with a knife and therefore needed patching up and there were 22 other restorations because of aging. This time the restoration will take about a year.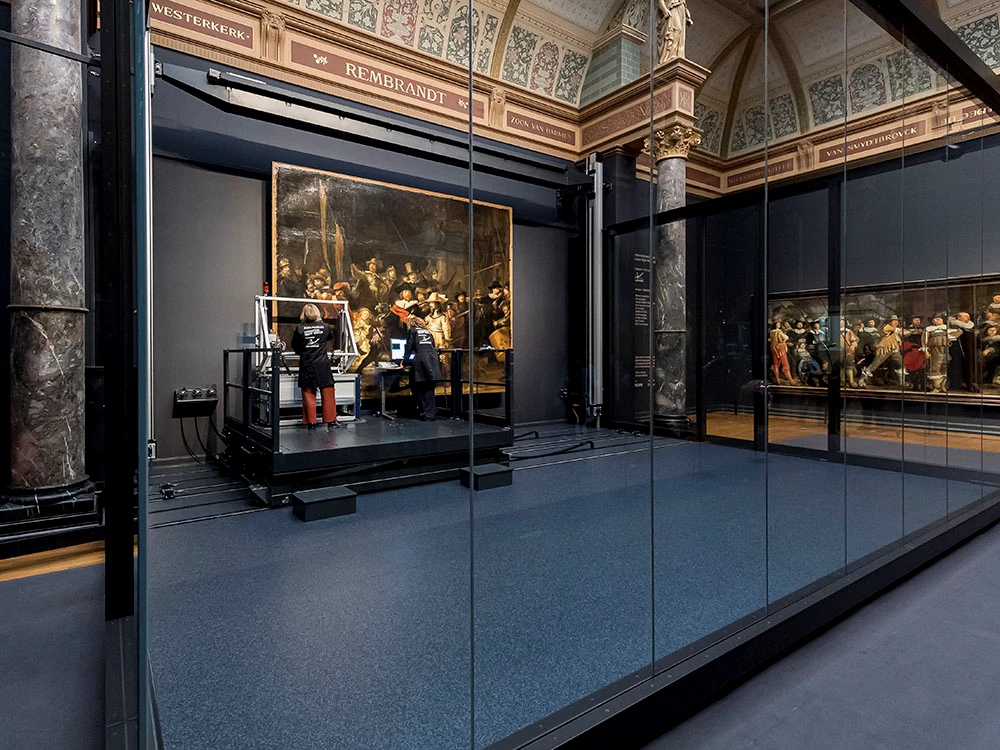 Visit the amazing Rijksmuseum
Visiting the Rijksmuseum is a must when you travel to the Netherlands. It is the largest museum in the country and boasts an impressive collection of art by Dutch masters such as Vincent van Gogh, Johannes Vermeer, Frans Hals, and Rembrandt van Rijn.
You'll find the museum at the famous Museum square in the city centre of Amsterdam. The Stedelijk Museum, Van Gogh Museum, and Moco Museum are also located here. Get your tickets in advance right here!