The best Amsterdam Tourist Attractions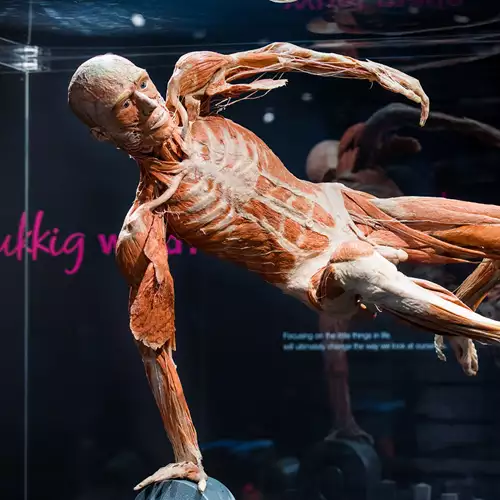 Are you visiting the beautiful capital of Holland and do you want to make to most out of your city trip? Are you someone who does not want to waste any time by contemplating what to do when going on holiday? With this list of Amsterdam tourist attractions, you will be well prepared before going on your next trip to the most mind-blowing city in the world. Of course, you will never be bored in Amsterdam, but a little tourist information will definitely help you with your decision.
Amsterdam Icebar XtraCold
No matter what the weather's like, visiting the Amsterdam Icebar XtraCold is always a good idea! It is definitely the coolest tourist attraction in Amsterdam… Literally! When you arrive, you will receive three tokens. One golden token and two silver ones. These tokens are not just for fun, you can exchange them at two different bars for free drinks! That is what we call spending your money well!
The first bar is nothing like the actual tourist attraction, the ice bar, it is more of a warmed-up lounge. Here you will be introduced to the host Willem Barentsz. He welcomes you into his world as a Dutch explorer at Nova Zembla and you will experience the feeling of living on his ship, the Mercury, in 1596. But no welcome as an Amsterdam tourist is complete without a good drink. Exchange your golden token for a free welcome cocktail or large Heineken beer at the bar.
 You will find the entrance to the second bar, the actual ice bar, at the back of the lounge. You will be provided with a thermal coat and gloves to attempt to keep you warm at -10 degrees Celsius. 60 tons of natural ice is sculpted into the form of a real bar! Almost everything is made of ice. It is truly an amazing exterior.  The walls, the furniture, the art and even your glass is made of ice! Everyone is amazed, not only an Amsterdam tourist. Your two silver tokens can be exchanged in the ice bar. Choose from a Heineken beer, shot or orange juice. The most popular drink is the Nuts & Nougat Puschkin vodka. Icebar Amsterdam XtraCold is the only one in Holland with a license to serve this specific vodka! Are you hot enough to experience this cool Amsterdam tourist attraction?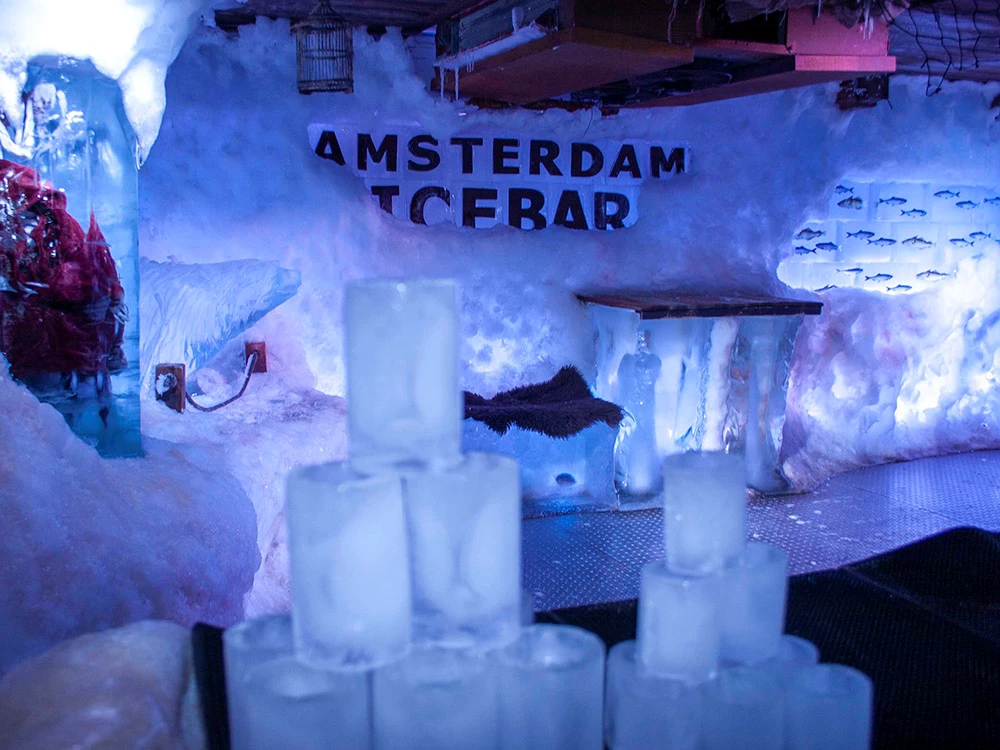 ARTIS Royal Zoo
Looking for a popular tourist attraction in Amsterdam, where you can spend a few hours and is worth your time? Make a visit to Natura Artis Magistra (or Artis Royal Zoo) and you won't regret it. The zoo was originally founded way back - in 1838. No other zoo in Holland has been around longer, even on the mainland of Europe - Artis is one of the oldest zoos around. It contains 27 monumental buildings, Artis is definitely a unique cultural heritage of the 19th century in Holland.
Artis Royal Zoo is home to over 700 animal species and 200 different types of trees. Besides a zoo, Artis also contains an aquarium and a planetarium. The building in which the Aquarium is located was built in 1882 and still looks very impressive.
BODY WORLDS: The Happiness Project
Located in the heart of Amsterdam, on Damrak 66, is BODY WORLDS: The Happiness Project. This is an interactive, permanent exhibition with real human bodies and body parts. This Amsterdam tourist attraction tells the amazing story about our own bodies and the impact of happiness on our health. To some people, it may seem horrifying, but you don't need to expect a macabre display in BODY WORLDS. It is nothing like that at all. This Amsterdam tourist attraction is rather highly educational, fascinating and even a little bit interactive! BODY WORLDS: The Happiness Project in Amsterdam is part of Gunter von Hagens' BODY WORLDS and shows more than 200 anatomical specimens of real human bodies.
Do you feel like the quest for happiness dominates your life on a daily basis? And would you like to know what defines whether we are happy or not? Come to BODY WORLDS and get ready for a thrilling voyage of discovery through the human body, in search of what makes us happy and the impact of happiness on our health.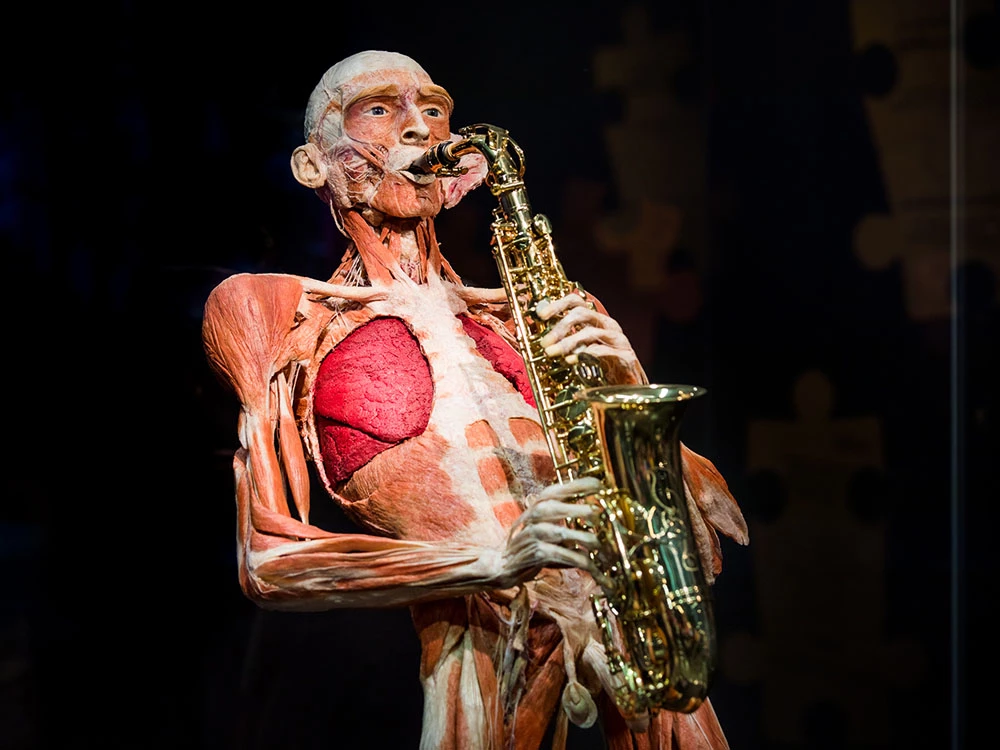 Heineken Experience
Another great Amsterdam tourist attraction is the self-guided interactive tour at the Heineken Experience. You'll be introduced to the world-famous Amsterdam Heineken brewery.  This Amsterdam tourist attraction is located in the building of the original brewery in the heart of Amsterdam. The brewery closed down in 1988. Since 1991 the Heineken Experience has been welcoming visitors from all over the world.
During the tour, you can discover the four ingredients of the original beer, the history of the Heineken brand and just all things Heineken. One of the highlights of this Amsterdam tourist attraction is definitely enjoying a beer tasting lesson and drafting your own perfect Heineken beer.
The Amsterdam Dungeon
This tour is probably classified as a little scary tourist attraction in Amsterdam, but it is entertaining and educational at the same time! The Amsterdam Dungeon attraction has been built inside a historical church in 2006 and is still owned by the Dutch Reformed Church. 
You'll discover Amsterdam's most dark history as you encounter live actor shows. From the minute you arrive, the experience begins. You will enter this must-see Amsterdam tourist attraction with no more than a group of thirty people and you will be amazed for the full 80 minutes. The Amsterdam Dungeon has eleven shows with nine actors. The professional actors are the main attraction and make the shows truly spectacular. Are you man or woman enough for this horror theater show?  Take the short personality profiling test on their website to find out! Remember, there are no wrong answers, just hilariously embarrassing ones! This exciting walkthrough experience is really a tourist attraction you don't want to miss.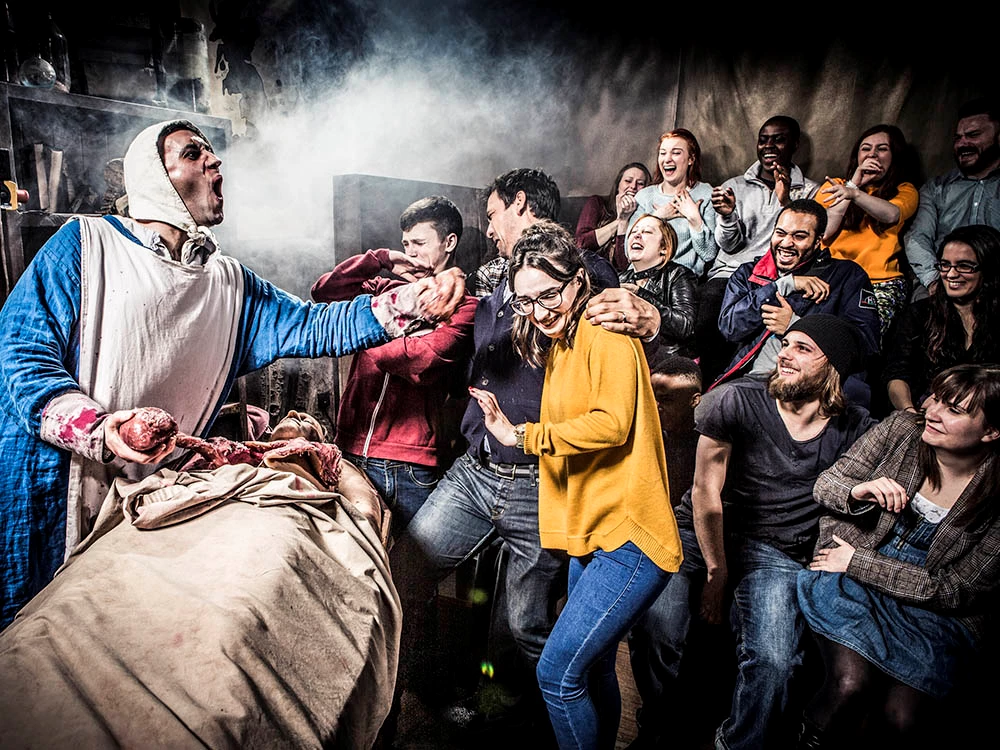 Madame Tussauds Amsterdam
This is probably the most interactive tourist attraction in Amsterdam. Madame Tussauds is located right in the center of town, on the Dam Square. Have you always wanted to meet your idol? At Madame Tussauds everything is possible!
Be as beautiful as our Dutch top model Doutzen Kroes on the catwalk or get as close to Adele as you'll ever get to be. A fun fact is that most of the wax figures were made taller and prettier than people they were supposed to impersonate. For example, you'll spot a very tall impersonation of Elisabeth Taylor, while she was a petite woman. Madame Tussauds fabricates the wax figures that way to make them stand out from the crowd that visits the entertaining  Amsterdam tourist attraction.
NEMO Science Museum
The name of this tourist attraction kind of says it all; NEMO Science Museum is a science center located in the center of Amsterdam. It is an educational attraction where you can discover a world of science and technology in a playful and interactive way. As a visitor, you'll see, hear and experience how scientific phenomena and technology play an important role in our lives as human beings. Learn about electricity, light, sound and gravity. You'll learn by doing.
The tourist attraction NEMO reaches a large audience. It is the fifth largest museum in Holland when talking about visitor numbers. Science center NEMO works closely with the scientific world to develop its exhibitions and programs. From museums to universities, schools and research organizations.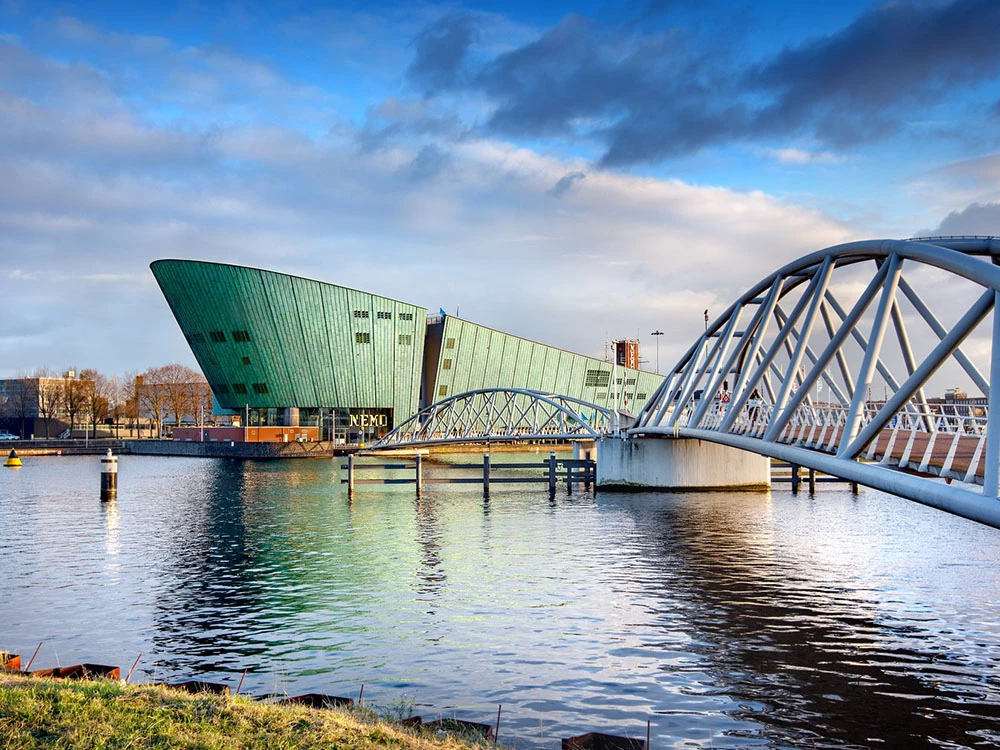 Casa Rosso Erotic Theatre
Amsterdam is very famous worldwide for its erotic character. The Amsterdam Red Light District leaves nothing to the imagination. Everything you heard about this neighborhood is probably true. Just come and see it with your own eyes. And if you really want an ultimate Red Light District experience, you should pay a visit to the Amsterdam tourist attraction Casa Rosso Erotic Theatre where live sex is the main attraction.
This erotic theater is located in the heart of the Red Light District and presents a varied program every night with striking erotic live shows. Some highlights are the striptease shows, soft SM shows, and the famous Banana shows. This isn't an interactive Amsterdam tourist attraction. All you have to do is sit back and enjoy the boundless possibilities of erotic entertainment.
House of Bols
Are you a fan of good quality liquors? Then don't hesitate to step into the world of delicious cocktails, liquors and the famous Dutch gin: jenever at House of Bols. This Amsterdam tourist attraction is a self-guided tour, where you will be invited to the 'Hall of taste' and the 'Jenever Room', where you will learn about the preparation and serving of jenever. At this point of the tour, you will get to taste the delicious drinks yourself!
At the end of the tour, you will enter the spectacular 'Mirror Bar'. Here you will encounter skilled bartenders that mix special cocktails, according to your taste. When you buy your tickets online with Tours & Tickets, you will get a complimentary cocktail. If you want to take a little bit of the House of Bols experience back home, make sure you buy one of the famous jenevers from their specialty.