How to spend 24 hours in Rotterdam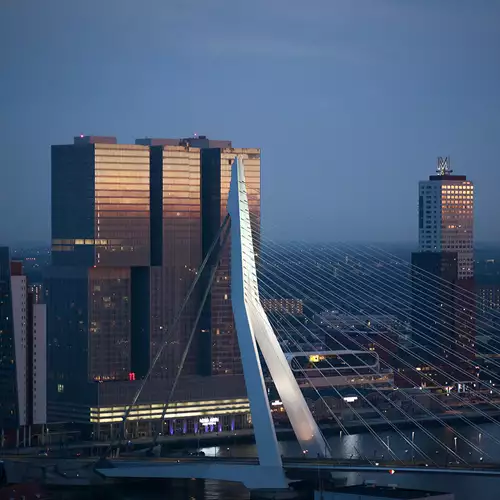 Rotterdam, located in the South of the Netherlands, not only offers a fascinating mixture of modern architecture and history, it is also vastly different from the Dutch capital Amsterdam. We'll show you the must see places in Rotterdam and how to get the most out of a day trip in the Europe's largest port city.
During World War II, Rotterdam was extensively bombed and the centre was almost completely destroyed. Over the years, the city was slowly rebuilt and is now one of the busiest and most important ports worldwide. Look behind the city's glass-fronted façade and skyscrapers, and discover its exciting, diverse and vibrant city centre.
While you can already see a lot of Rotterdam's attractions in one day, hop on hop off buses will certainly make reaching there more convenient and comfortable. So in case the Dutch weather surprises you once again, just climb into one of the buses and jump out close to six top attractions in the city centre.
Markthal
The Markthal ('Market Hall') is directly located in the heart of the city, it is a marketplace and office building at the same time. Take a moment to marvel at the rare architecture of the building, that is quite unique with its huge grey semi-circular frame and the large glass front. On the inside you'll also find colourful artwork made by the artist Arno Coenen.
In the Markthal's vibrant market section, you will be met with plenty of different shops, restaurants, food stalls and bars. From exotic restaurants from all over the world to delicious and unique drinks, this place will make every foodie's heart sing!  
Cube Houses
Rotterdam is famous for its modern architecture and vibrant art scene. These intriguing cube houses are one of the must-see and most famous attractions in Rotterdam and guarantee you the best souvenir photo! Designed by Piet Blom to optimise the use of space and constructed in 1984, the yellow geometric houses form a forest of houses, each of them representing a tree. For a little entrance fee, you can peek inside and visit the attached museum.
Museumpark
Around Rotterdam's Museumpark, you will find five major museums. They all are worth a visit and they display a range of fascinating collections. From classic, historical artwork to contemporary art and avantgarde exhibitions, art lovers will get their money's worth here. 
The Museumpark is divided into four different zones. A paved zone, a romantic zone surrounded by a bridge and trees, a city zone for events as well an orchard. So you can take your time here, take a stroll or simply relax.
Euromast Observation Tower
From Museumpark you can easily reach Rotterdam's iconic and world famous landmark, the Euromast Observation Tower, which is visible from all over the city. Don't miss out on the view from the 185 meter high observation tower, it is breath-takingly spectacular and you get a magnificent view of the city and the port of Rotterdam.
See Rotterdam's skyline like never before and take the most amazing pictures from the viewing platform. Depending on the weather, you might even be able to see Delft, The Hague, the North Sea and sometimes even Belgium! The tower also inhabits a few restaurants to buy lunch or refreshments.
Delfshaven
Make sure to visit Delfshaven, a lovely area and one of the few districts of Rotterdam that managed to survive the bombings of World War II. Delfshaven grew to be an important harbour in the 16th century and gives you a good impression of what the city used to look like prior to WWII.
The picturesque port area is full of old canals, charming merchant houses and colourful boats as well as vintage shops, little cafes and art studios. It is especially well known for its old gin distilleries, so there are plenty of breweries and gin bars to explore.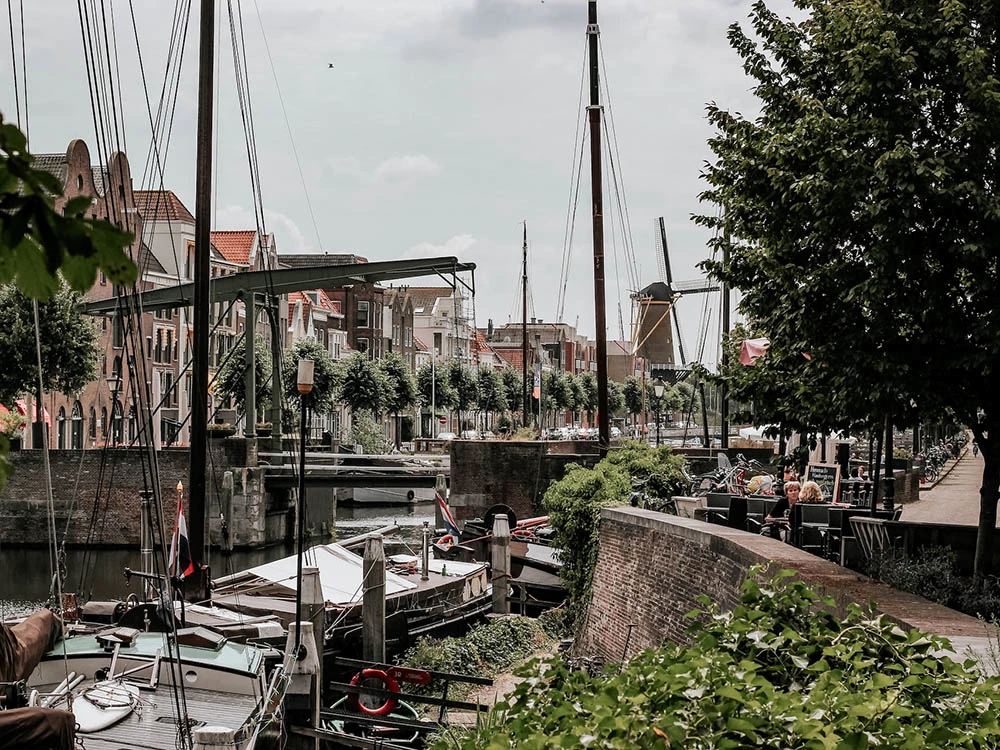 Witte de Withstraat
What is the hippest area in Rotterdam, you ask? Witte de Withhof it is! By the evening, you will likely have worked up an appetite from the elaborate sightseeing and here you can find all the popular and highly praised restaurants of Rotterdam, enjoyed by locals and tourists alike.
The street is Rotterdam's melting pot and vibrant heart. It is known for its buzzing nightlife. Here, you will find everything from French coffee to Vietnamese food and from numerous famous bars to small art galleries. Treat yourself with one of the rare beers or unique cocktails, that you can find here.