Tips for celebrating Pride in Berlin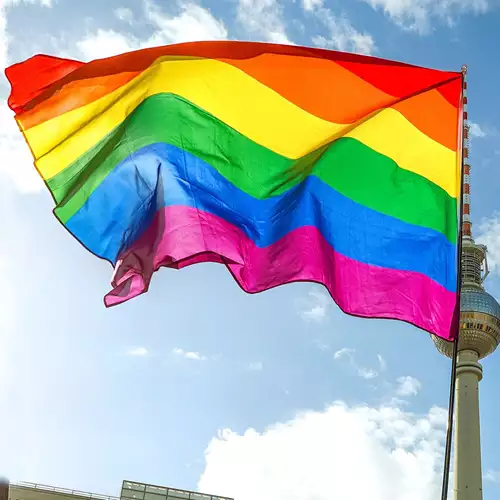 The fight and protests for LGBTQ+ freedom have a long history in Berlin and go way back. The German capital is well known for its openness and tolerance but also festival-packed summers and legendary parties. Experience the two worlds come together during the Berlin Pride and immerse yourself into the parades and one of the most famous gay festivals in Europe, while the whole city celebrates the freedom to express your true self and love who you want.
Join the celebrations and protests
Berlin has always been a pioneer in the fight for equal rights throughout history, from the first gay magazine launching in 1896 to the first gay rights demonstration taking place in 1922. While most of this progress was lost during World War II under the Nazi regime, the city's queer culture experienced a revival in the 1970s and started celebrating Christopher Street Day parade (CSD) annually from 1979 to commemorate the Stonewall riots from the night of June 27 1969.
Today, Berlin's queer community is well known both for its outspoken political activism and legendary and colourful parties. Berlin's CSD parade is celebrated under a different motto every year and is not only a street parade but also a political statement. Join the Berlin gay pride parade from Kurfürstendamm all the way to the Brandenburg Gate and immerse yourself
Let your fantasy run wild
Pride parade outfits in Berlin are out of this world. Visitors go out of their way to dress to impress, hence you will find outfits of all fabrics, colours and styles here, ranging from rainbow flag as the main accessory to drag queens with lavish costumes and wigs.
Whether you want to come as you are and dress casually, dress up or wrap yourself in rainbow colours or whether you decide on leather attire and wild costumes - comes as you are, fantasy knows no limits here.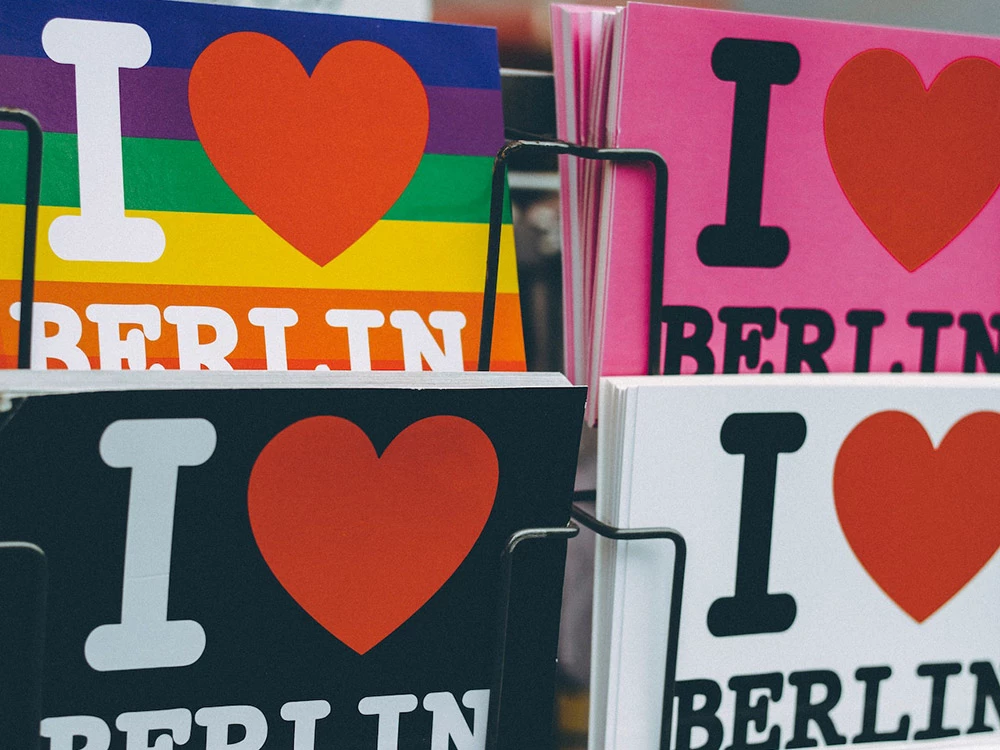 Visit the Schwules Museum
The Schwules Museum ('gay museum') was opened in 1985 and is the first museum dedicated to gay history worldwide. The changing exhibitions explore single aspects and reality of life of queer people and their culture as well as the gay rights movement and its history, while the museum itself is actively working on changing the political landscape in Berlin's museum scene.
The Schwules museum also hosts different events, ranging from panel discussions, guided tours, movie screenings to lectures and many more. The museum is further enriched by an extensive archive and scientific research, making the museum one of the most important documentalists of queer history and culture. This educational and fun experience is the perfect addition to your Berlin trip while celebrating Pride.
Support local queer businesses
Berlin is home to many queer labels and businesses. Shop for fair and genderless fashion that is locally produced and handmade at Remesalt, step out of your comfort zone with the fascinating and unique headpieces from Lego Sky, upgrade your kitchen with the eco-friendly and organic wax wraps that are handmade in Kreuzberg from Wax Wrap or take your eyewear to the next level with vintage style sunglasses from Dressyourmind. The variety of products and queer businesses in Berlin is endless and the countless shops cater to all tastes.