Best places to eat in Amsterdam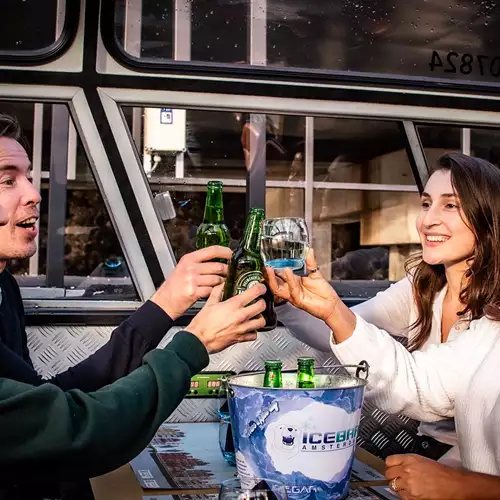 We've curated a list for you with the best places to eat in Amsterdam. Here you'll find something for every budget and all tastes.
Culinary cruise
A cruise on the Amsterdam canals is a must during your stay in the capital. Combine a canal cruise with dinner on the wonderful Dinner Cruise. The four-course menu is prepared by award-winning chef Frans Kelders and drinks are unlimited. Enjoy the beautiful view during a culinary night on the water.
Is a four-course dinner a bit too much? Then go on the New York Pizza by LOVERS cruise. Enjoy an Angus beef burger or a gourmet pizza on this 75-minute cruise on the historic canals. This cruise is also perfect kids!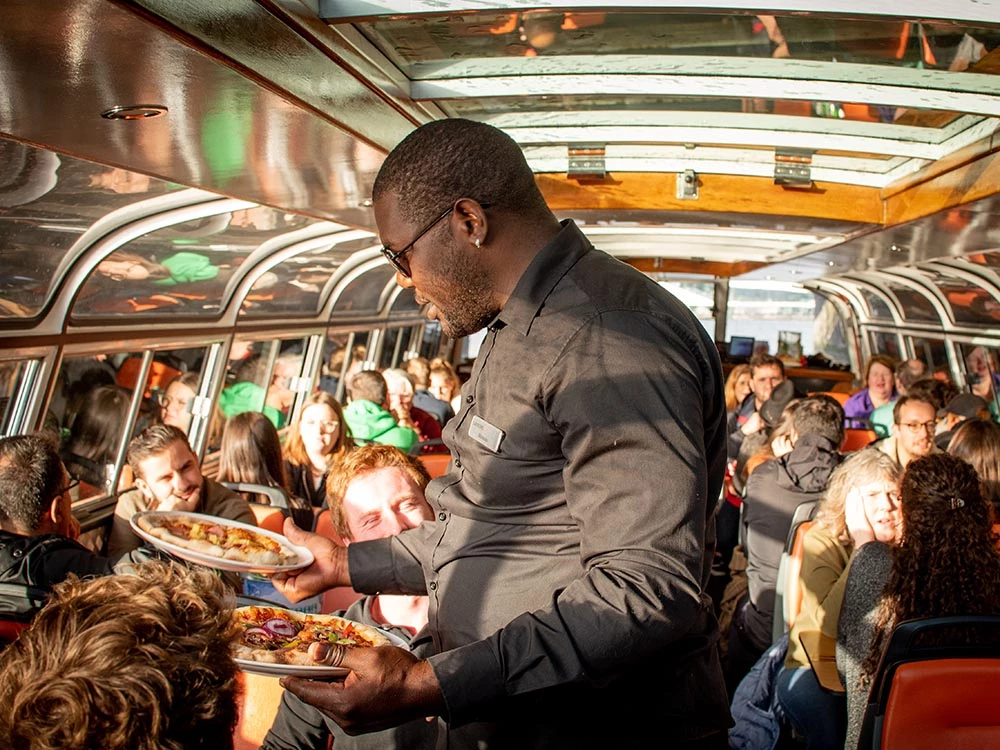 Dinner at the Rijksmuseum
Let's start off with the creme de la creme of cuisine in Amsterdam. Restaurant Rijks is housed in the Rijksmuseum and is the perfect place for a dinner in style. The food is made with traditional Dutch products and is known as 'Low Food'. In 2016 the restaurant even received a Michelin star.
Foodhallen
Do you want to try an assortment of different things during one dinner? Then the best place to go for you might be the Foodhallen. Consisting of 21 stands with drinks and food their will be plenty of things to taste. Try 'bitterballen' at De Ballenbar, taste the best dim sum at Dim Sum Thing, find quality meat at Jabugo Bar Iberico and top it off with a local beer at the Beer Bar.
Typically Dutch
When in the Netherlands you should, of course, try some traditional Dutch food. Let's start off with the most delicious of all the Dutch pancake. Thinner than its American counterpart and thicker than its French cousin, the Dutch pancake is simply perfect. Pancakes Amsterdam is one of the places where you can get your fill. Try a sweet version with syrup and apple of go for savoury with ham and cheese.
In the wintertime, another Dutch favourite called Stamppot is in season. This mixtures of mashed potatoes, seasonal vegetables, sausage, and gravy is the perfect thing to warm you up. You can find the dish in different restaurants like the cosy Moeders Restaurant, the historical Tomaz or traditional Restaurant Haesje Claes.
Insta worthy restaurants
Of course, that fantastic meal needs to be shared with family and friends back home. Amsterdam has its own Insta worthy restaurants that do very well on camera. Let's start with MaMa Kelly Amsterdam. The restaurant is known for its remarkable completely pink interior and its menu of chicken and lobster.
If pink isn't your colour you can find your picture-perfect restaurant at Blue Amsterdam. Here you can dine with a 360-degree view of the city. Spot the Rijksmuseum, Central Station and the Royal Palace from your table. Or head to the Secret Garden, where you are transported into a magical world.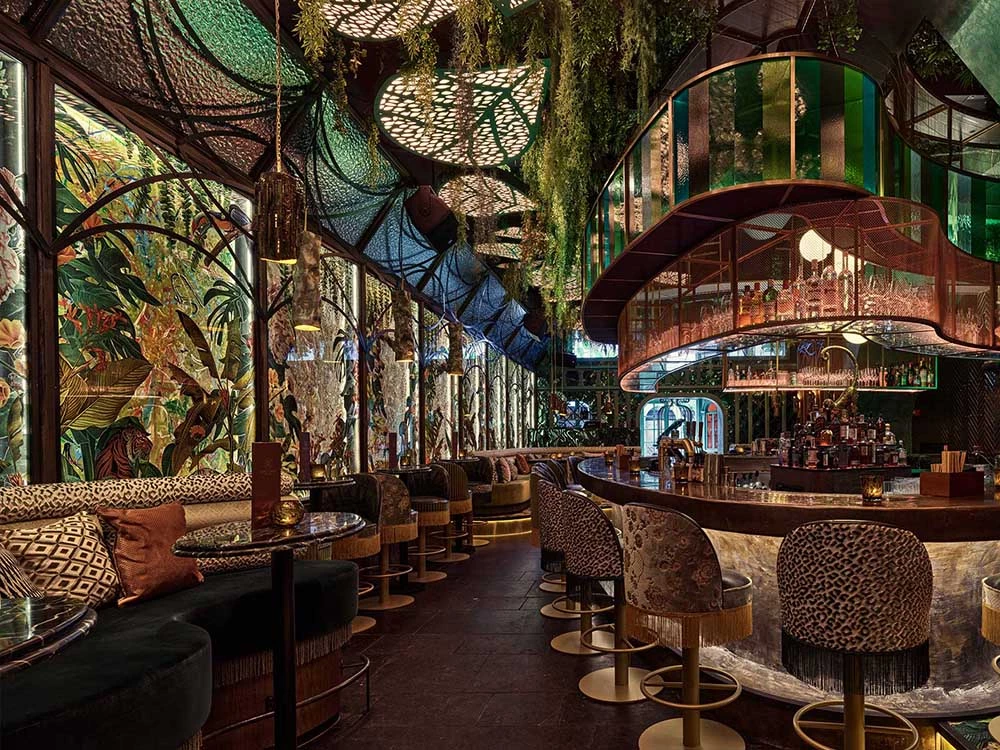 Vegetarian & Vegan
Don't eat meat or other animal products? No worries, Amsterdam has an amazing offer on vegetarian and vegan restaurants. Mr & Mrs Watson offer dishes with vegan substitutes for non-vegan food. Like vegan cheese, eggless mayonnaise and pulled-pork from jackfruit. They call it comfort food with a culinary twist.
The Meatless District is another hotspot for vegan and vegetarian food. You can find the restaurant in Amsterdam West. They are most well-known for their burger with grilled eggplant and dandelion salad, but they also serve vegan wine and other fantastic vegan products.