Autumn is the time for food festivals in Berlin
Berliners love food and food festivals. There are food festivals in Berlin throughout the year but autumn is when foodies really have no complaints. A fresh harvest is sure to stock the kitchens of Berlin with delicious flavours and offer chefs opportunities to create new masterpieces.
There is a food festival for everyone this time of year. Whether you want local or international dishes, street food or a gourmet meal, you'll find it in Berlin in autumn. Here are some of our favourite autumn food events in Berlin ordered by date.
Harvest festival
The autumn food festivals in Berlin start with the Harvest festival on the weekend of 30 September and 1 October. Near the Botanical Garden, the Domäne Dahlem country estate organises a colourful event to celebrate the harvest on their organic farm. There are all sorts of activities to enjoy throughout the weekend.
Around 7000 pumpkins of different varieties are waiting to be harvested on the domain field. There will be live music, as well as carriage and tractor rides. A market will offer plenty of autumnal dishes and you can make your own kites to fly, try your hand at archery and painting woodcuts.
Pumpkin Festival
At the same time as the Harvest festival, a Pumpkin Festival is set for Schöneberg on Akazienstraße and Belziger Straße. Here local pumpkin farmers sell around 10,000 pumpkins from different varieties. Along with the many pumpkins, this festival also offers wares from around 150 carefully selected traders.
These traders from around the world, bring wares such as tea, coffee, oils, wines, spices, handicrafts, clothing, jewellery and more. While you are here, you can also try delicacies from around the world, as well as the pumpkin soups that are prepared on-site. There is a corner with colourful merry-go-rounds to entertain the kids, while you get ideas for Christmas presents.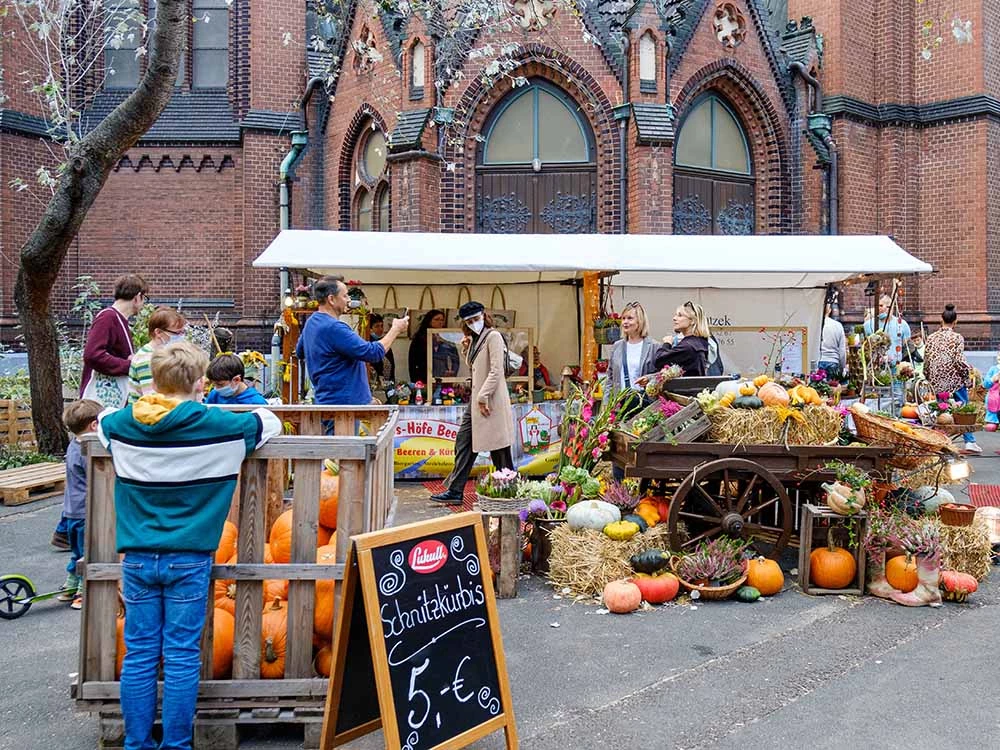 Berlin Ramen Festival
On 1 October, Berlin celebrates its love for ramen and other traditional Japanese dishes at the Berlin Ramen Festival. In recent years, ramen has become ever more popular, which has led to the creation of this festival. Here all who have loved ramen for years and those who have only recently come to enjoy the taste come together.
At the Berliner Berg Brauerei, the best ramen chefs of the city will come together, each bringing their own unique style to the festival. There will be something for everyone, such as classic tonkotsu and vegan and vegetarian options. But also non-ramen Japanese dishes like Takoyaki, gyoza, edamame, karaage and mochi.
tipBerlin Food Festival
Autumn started with smaller food festivals, but from October the bigger events come to the city. From 2 till 8 October tipBerlin Food Festival will celebrate Italian food in the German capital. From 2 to 6 October some of Berlin's best Italian restaurants have special menus to welcome people to tipBerlin.
On the final two days of the festival, a food market will arise in Clärchens Ballhaus where over 40 vendors will present Italian delicacies. There will also be expert panels, workshops, cooking shows and tastings in the Clärchens Ballhaus restaurant.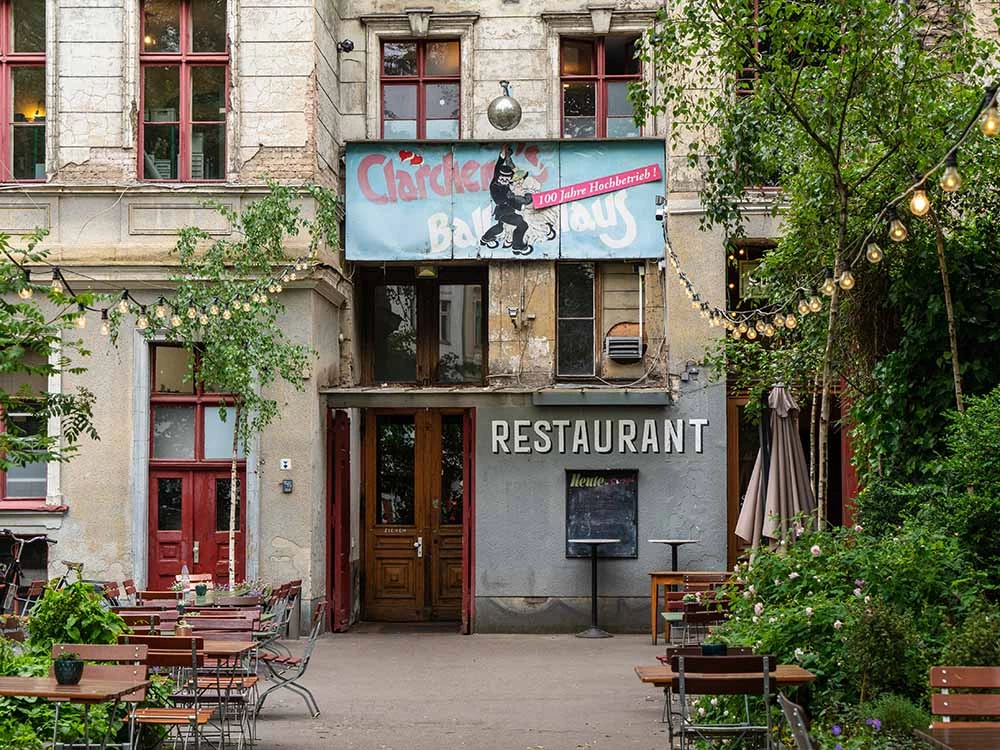 Berlin Food Week
As tipBerlin ends, Berlin Food Week begins. From 9 to 15 October, Berlin Food Week celebrates the diversity and creativity of the Berlin food scene. Throughout the week there will be cooking demonstrations, workshops, tastings, and pop-up restaurants all around the city. This year the festival focuses on the future of food, exploring sustainable, organic and vegetarian-vegan delights.
Throughout Berlin Food Week, fifteen trendy wine shops and wine bars in Berlin will have a French Affair as they offer Bordeaux wines and individually created snacks. Another highlight of the week takes place on 13 and 14 October when BIKINI Berlin will host the House of Food. Here you can speak directly to food producers and discover the latest products.
Beach food Festival
A somewhat unexpected autumn event is the Beach food Festival, as going to the beach might not be your first choice. But on 21 and 22 October you might want to make an exception. This event is far more kids oriented than some of the others on this list.
At the Wendenschloss lido this weekend, you'll find over 30 stalls offering street food from all around the world. There will be live music from bands, solo artists and DJs to create that true festival feeling. And a special Kidsspace offers lots of fun activities, including face painting, bounce houses and more.
eat! berlin
As autumn moves into November, its is time for one of the best gourmet festivals in the world: eat! berlin. From 2 till 12 November the festival will celebrate Berlin's culinary scene with a variety of events such as dinners, tastings, workshops and cooking demonstrations. This year will be the festival's 10th anniversary and will feature over 100 top chefs from the city, the country and the world.
Over the course of 11 days, there will be dozens of events to visit throughout the city. Highlights include the opening gala dinner, a blind date with chefs and winemakers, and the crowning of the Queen of Thrones. eat! berlin ends with a closing gala where awards will be rewarded in categories such as the audience award and lifetime achievement award.
True Italian Pasta Week
The food festival season comes to an end with True Italian Pasta week, just before the Christmas markets take over Berlin. From 13 to 19 November some of the best Italian restaurants around Berlin bring you delicious food for a more than reasonable price. Over the course of the week around 35 restaurants will welcome thousands of guests.
Each restaurant will offer two special handmade pasta dishes with a drink for only €15. No need to buy a ticket for this festival, just visit one of the participating restaurants which you can find on the festival's website. No matter where you are staying in Berlin, there will more than likely be a participating restaurant and interesting things to do near you!