10 things to do this Easter in Amsterdam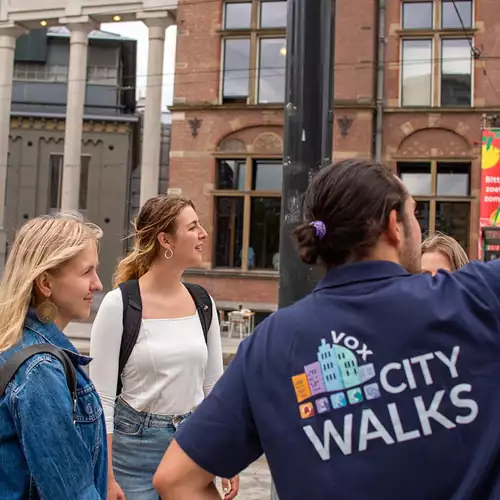 Easter is the perfect spring holiday and a great time to spend a weekend in Amsterdam. The odds of good weather are high this year and there's a lot to see, so let's go outside and enjoy the sun and everything spring has to offer in Amsterdam during easter in 2022 and its surroundings.
Marvel at tulips at the Keukenhof Gardens
The most special spring getaway is a visit to the Keukenhof Gardens. Start your trip in Amsterdam and hop on one of our tour buses to the Keukenhof. Here you'll revel in the sight of millions of blooming bulbs – ranging from tulips to hyacinths, daffodils, crocuses and many more. The Gardens enrich your experience with flower parades, themed gardens and mesmerizing flower shows.
The millions of handplanted flowers provide the perfect backdrop for memorable pictures and also makes a daytrip to Keukenhof the perfect Easter activity. During Easter, there even is a special event in the Keukenhof where you can see the flower fields from above by taking a unique helicopter flight above the Gardens.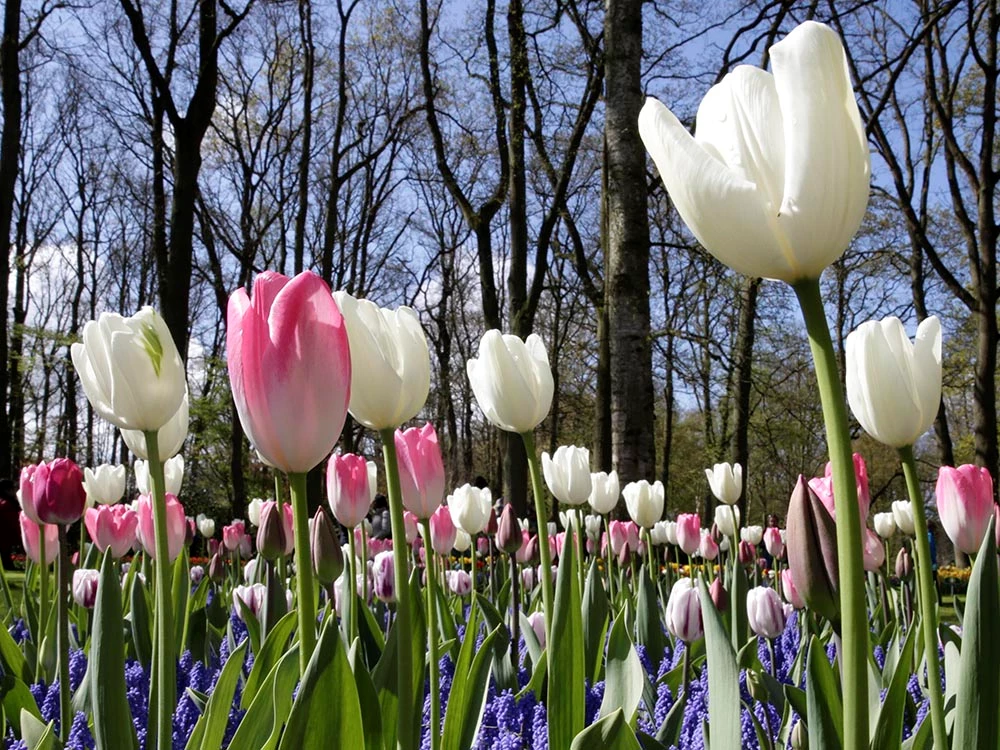 Picnic in a park
Another way to soak up some sun and enjoy springtime is in one of the many parks in Amsterdam. Go to the Westerpark with its lush greenery for example, here you can sit beside the water, fold out your picnic blanket and relax after shopping in indie shops and vintage street markets nearby.
Alternatively, you can also go to the Oosterpark in the East of Amsterdam. Nearby the pond are many beautiful spots to relax and have a barbecue. For children there is a nature playground and in summer a large paddling pool. Make use of public barbeques, bring some meat, vegetables, and bread and cook up your own meal together with your friends on a sunny day to take a break from sightseeing.
Discover Amsterdam from the water
Seeing the Dutch capital from the water should always be on you to do list when you visit Amsterdam. There is just nothing like the view from the canals and discovering the historical city centre from its best angle. Marvel at the wonderfully crooked canal houses that line the banks. The former merchant houses from the Dutch Golden Age give the city its unique charm.
Opt for a semi-open boat to feel the rays of the sun on your face during the cruise. With this boat tour you can enjoy unobstructed views of the city's sights while sailing through its 17th century canal ring. Plus, you'll get to see the smallest of Amsterdam's canals since the boats are specifically designed to ensure that you can discover the beauty of the 'Venice of the North'.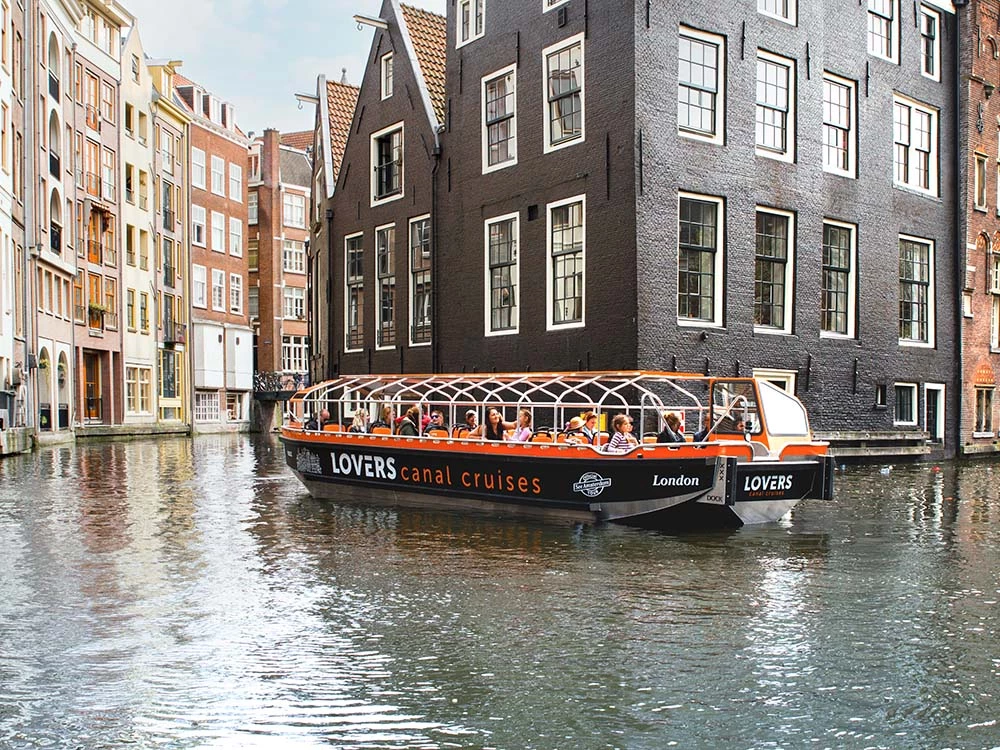 Visit a Passion concert
During Easter, you can go to a classical composition of the St. Matthew Passion by Bach in multiple concert venues and churches in Amsterdam. This composition is always a favourite around Easter, especially on Easter Sunday. Go to the Concertgebouw for a grand performance conducted by Pieter Jan Leusink or visit a church such as the Dominiscuskerk or the New Church where there will also be performances.
Take a stroll through ARTIS Royal Zoo
Since Easter is undoubtedly connected to animals from bunnies to baby chicks, a visit to ARTIS Royal Zoo is a wonderful choice. Fun for young and old, the Amsterdam zoo is filled with animals from all over the world and is even the oldest zoo in the country! It was founded in 1838 and features thousands of animals.
The mesmerizing zoo hosts more than 550 different animal species and over 700 trees and plant types. Visit the Savanna, where zebras live side by side with the giraffes and kudus. Or spend your day in the company of sea lions, elephants, jaguars, or chimps and learn more about their natural habitats.
ARTIS is further home to an impressive butterfly pavilion and Insectarium, which is climate-controlled to replicate their natural environment. So get ready for a fantastic day at the zoo during the Easter weekend!
Visit the Muiderslot
If you want to do something different then go visit a castle this Easter. Near Amsterdam, you can find Castle Muiderslot. It is over 700 years old, making it one of the oldest and best preserved castles in the Netherlands, surrounded by water and castle gardens.
The castle was built in 1285 and is now a lively place that many visitors enjoy. On both Easter days you can watch birds of prey show and watch the magnificent birds up-close. The entire castle is also decorated with tulips in vases from original Delfts blue ceramic. A really great day out for young and old.
Go to an Easter market
If you favour some shopping during Easter you can go to one of the many markets in Amsterdam that are also open during this holiday. Go look for some Easter deals at the Albert Cuypmarkt. Here you will find everything from the perfect souvenir to unique accessories such as colourful children's dishes from BLOND, shop high quality leather goods at Di Napoli or enjoy scrumptious cake during a break at Cake From My Aunt. 
Other great options are the Dappermarkt or Nieuwmarkt. Every neighbourhood in Amsterdam has its own market that you can go to. So you'll never have to go far to find what you're looking for.
Visit the picturesque village of Giethoorn
Escape the busy city and opt for a tranquil adventure to Giethoorn. Giethoorn is a small town without any roads and cars. Instead, the houses are connected by picturesque canals, hence people get around by using a boat! This fairytale-like village is perfect for an Eastern visit.
It is easy to get to Giethoorn from Amsterdam. The tour leaves from Amsterdam Central Station and a comfortable bus will bring you to the town, where you can cruise the canals of the 'Little Venice' by boat, marvel at this fairytale-like village and take the best pictures.
Indulge in Easter Brunch
Food and Easter go together perfectly and especially the brunch is a favourite during this holiday in the Netherlands, also known as paasbrunch. Many cafés and restaurants in Amsterdam have special Easter brunch menus. Go to the Jordaan or the Negen Straatjes for example and munch on coloured Easter eggs, sweet treats made from chocolate such as eggs and bunnies as well as Paasstol met Amandelspijs, a tasty bread with almond filling and raisins coated with powdered sugar.
Would you like to learn more about Dutch Easter traditions? Keep on reading here to learn all about how the Dutch celebrate Easter.
See the Dutch countryside
Make a trip through the Dutch countryside during this Easter break and visit the iconic Dutch windmills. Start your tour in the Dutch capital and let an experienced guide lead you to all the must-visit places around Amsterdam and its surrounding. During this day trip you will discover a world unlike any other, an experience that is sure to be cherished by adults and kids alike.
The Dutch Countryside and Windmills Tour will take you from Amsterdam to the villages of Zaanse Schans, Volendam and to the former island of Marken. Discover historical windmills, explore authentic Dutch fishing villages, try local cheese and take a boat cruise across the Ijsselmeer. The spring weather will make everything look even more beautiful, so make your Amsterdam Easter weekend in 2022 extra special and don't forget your camera!