The Amsterdam map: the Jordaan and the Nine Streets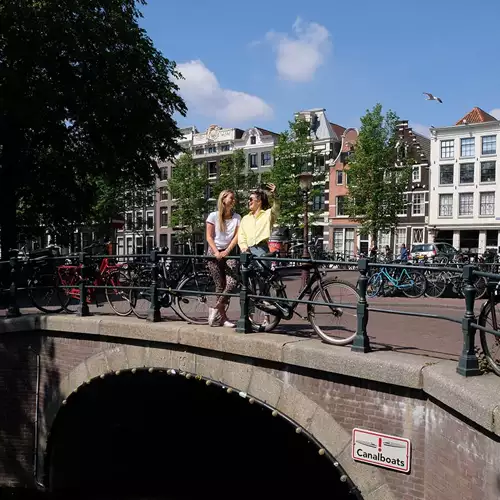 Let's delve into two specific and unmissable areas on the Amsterdam Map: the Jordaan area and the Nine Streets (in Dutch: de Negen Straatjes). Both are part of the historic centre of Amsterdam and are characterized by their cosy passages.
The Amsterdam map: the Jordaan area
The Jordaan is the most known neighbourhood of Amsterdam. You can find plenty of canals and old Dutch houses here, which makes it easy to stroll around for hours. After a long walk, you can sit down and get comfortable in the many old brown cafes that the area is filled with.
Get lunch in the sun sitting on the side of the canals, while enjoying the fantastic view of the beautiful architecture and plenty of boats passing by. Even at night, it's nice to pay a visit to the neighbourhood as the bridges are decorated with lights. A very romantic scene!
If you would like to sail over the canals at night, there are a couple of options to choose from. If you want to enjoy a meal during your cruise you might to book a ticket to the New York Pizza by LOVERS cruise, or if you want a more luxury meal, the Dinner cruise with its delicious three course meal. If you don't want to have dinner on a cruise, but would still like to explore the old part of the city, then the classic Evening cruise might be exactly what you are looking for.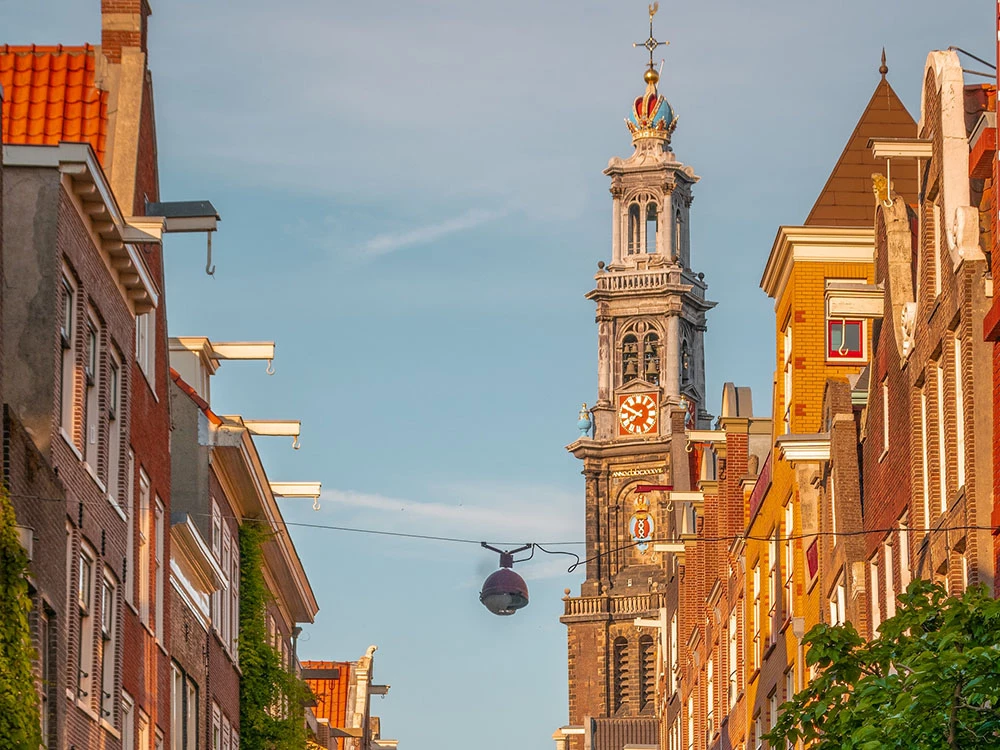 The Amsterdam map: the Nine Streets
The Nine Streets, as the name already explains, consist of nine small passages full of boutiques, restaurants and art galleries. Have breakfast in a cute breakfast bar and spend a day shopping in this exciting neighbourhood. It's a paradise for shopaholics and vintage lovers as the Nine Streets are full of boutiques and vintage stores. You will find fewer tourists in this place than in other parts of the city, so it's a perfect way to escape the hectic centre for a few hours. You can find an Amsterdam map and a Nine Streets attached to this page.
A map of Amsterdam
Some hotels provide free maps upon arrival. If yours doesn't, then every Tours & Tickets shop offers free maps! This way it's easier to get around in the city that is characterized by its small passages. So remember to buy or acquire a map of Amsterdam when arriving in the capital!