The 7 best museums in Rotterdam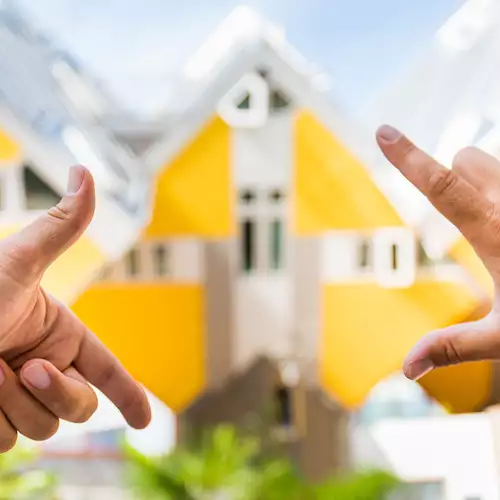 Rotterdam is the perfect travel destination for art lovers! Next to unique architecture, colourful street art and many cultural events, the second biggest city of the Netherlands is also home to a lot of renowned museums. Rotterdam's museum have something for every taste, whether you want to see the best of Dutch photography, modern art or discover new cultures or Rotterdam's maritime history.
Kunsthal Rotterdam
The Kunsthal is an icon of modern architecture and art in Rotterdam. The iconic building represents the Kunsthal's core values of art, culture and society as well artistic freedom. Interestingly, the Kunsthal doesn't see itself as a museum. It doesn't have its own collection of works but hosts over 20 temporary exhibitions every year, making visits here always dynamic and surprising.
This also allows the Kunsthal to feature crossovers between different art disciplines. Exhibitions may feature everything from modern masters to forgotten cultures, contemporary art to photography, fashion and design. Allowing the hall's curators absolute freedom is what it makes it different from other institutions in the museum sector.
Depot Boijmans Van Beuningen
The Depot Boijmans Van Beuningen just opened its doors in November 2021 and is the first museum to offer access to a complete collection of works. While there are no exhibitions displayed per se, this collection is a heaven for art lovers, consisting of around 150,000 objects, including behind-the-scene glimpses of how museums work.
The Depot is divided into fourteen compartments. Here you can find all kinds of different artworks, ranging from paintings, sculptures, photography to metal objects, on hundreds of racks, shelves and cabinets. Featured artists include Frans Hals, René Magritte, Arthur Segal, Vincent Van Gogh and many more. Furthermore, it is possible to see a storage compartment accompanied by a guide.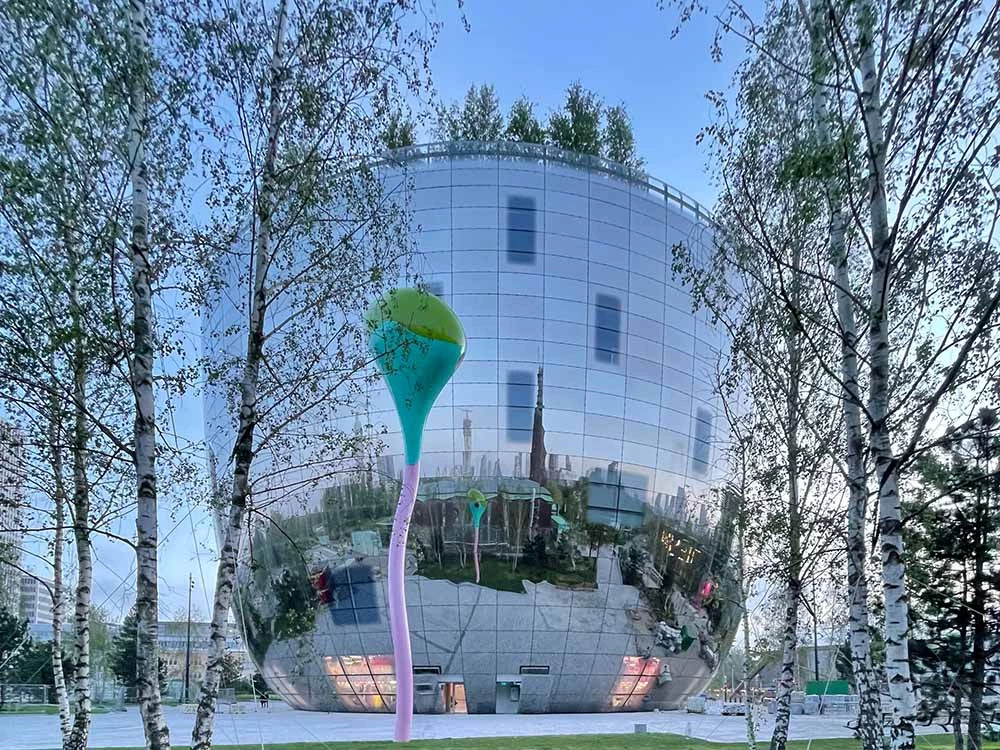 Kijk-Kubus
Rotterdam is famous for its modern architecture and vibrant cultural scene. The distinct, yellow cube houses in Blaakse Bos are a world-renowned phenomena in Rotterdam since 40 years and an icon of the city. Designed by architect Piet Blom in 1984 to optimize use of space, the geometric houses form a forest of houses, each of them representing a tree.
Most of the houses are inhabited or used as shops. However, the Kijk-Kubus allows you discover one of them on your own. The fully decorated cube house is equipped with especially designed and custom built furniture, giving a good impression on what living in such a unique house is like.
Natuurhistorisch Museum Rotterdam
The Natural History Museum Rotterdam was established almost a hundred years ago and is located in the Villa Dijkzigt, a national monument constructed in 1852. The museum's exhibits are largely from the collection of local zoologist Anton Boudewijn van Deinse and consists of more than 400,000 objects.
Due to the combination of temporary exhibitions and a permanent collection there is always something new to discover. The museum features everything from fossilized mammoth remains to dried plants and from ancient whale skeletons to an exhibition about the most striking performances in the animal world. One of the museum's highlight is Ramon, an assembled skeleton of an Asian elephant who used to live in in the Blijdorp Zoo.
Maritime Museum Rotterdam
The Maritime Museum is the oldest and largest harbour museum in the Netherlands and traces back the port city's history and the enormous effect shipping has on the city's day-to-day life with more than 500,000 objects. The museum takes you on a journey through the maritime past and present in modern exhibitions.
The museum consists of various exhibitions. Listen to fascinating stories, join in fun activities and uncover the secrets of maritime crafts and shipbuilding. See historic vessels, cranes and ship models from six different centuries, take a journey through time and discover how the port of Rotterdam developed.
Nederlands Fotomuseum
Nederlands Fotomuseum
The Fotomuseum is a testimony to the diverse Dutch photography scene, covering archives of 129 Dutch photographers and preserving the country's photographic heritage. The exhibitions reflect the world we live in and aim to enrich it with visuals that matter.
With an impressive collection of more than 5.5 million photos, the Nederlands Fotomuseum is easily the Netherlands' national museum of photography. Next to the country's photographic heritage you can also find international exhibitions here that strongly focus on innovation and documentation.  
Wereldmuseum
The Wereldmuseum, Rotterdam's ethnographic museum, covers the past and present of various cultures. The collection of art and utensils from cultures all over the world grew more or less 'at random' with objects that Dutch missionaries, sailors, soldiers and merchants brought back from all over the world as 'trophies'.
They all tell a human story. Stories about universal themes such as celebrating, mourning, decorating, praying, loving and fighting. They show that apart from the differences, we are all the same: human beings.
Since 2017, the World Museum has worked closely with the National Museum of World Cultures, which consists of the Tropenmuseum, the Afrika Museum and the Volkenkunde Museum. Together, these collections contain nearly 450,000 objects, 260,000 photographic images and some 350,000 items of documentary imagery.