Stockholm Culture Festival: the end of Swedish summer holidays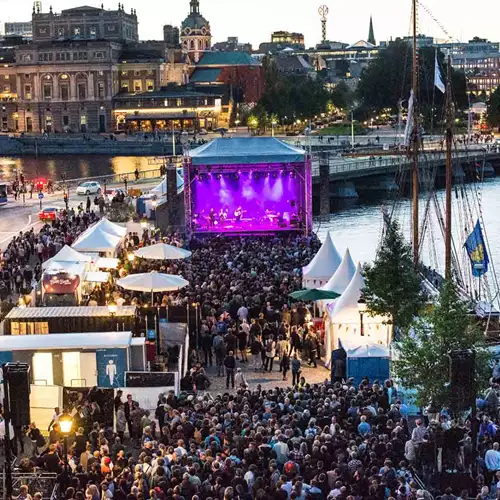 Every year, the city of Stockholm organises a festival at the end of the Swedish summer school holidays. This year the Stockholm Culture Festival takes place from 16 till 20 August. For five days the city is filled with music, dance, talks and workshops, all free to watch and join.
Six dedicated areas in the city centre will form the festival grounds. The main stage stands on Gustav Adolfs Torg, but Skeppsbron and Kungsträdgården also have stages. The other three areas to explore during the festival are Norrbro, Karl XII:s Torg and Sergels Torg.
Watch world-class artists on Gustav Adolfs torg and Skeppsbron
The main music stages during Stockholm Culture Festival stand on Gustav Adolfs torg and Skeppsbron (in front of the Royal Palace). Here you can enjoy all types of music, from jazz and soul to hip-hop and folk music. The Gustav Adolfs torg stage is completely focussed on music, while the Skeppsbron stage will also feature dance performances and interviews.
There will be musical performances on the stages from both national and international acts. Some of the Swedish artists who will take the stage during the festival are Seinabo Sey, Popsicle, Sirocco, Jireel and DJ Funky Loffe. International musical acts who will perform at the Stockholm Culture Festival include Ana Tijoux, Carole Samaha, Aynur Doğan and Mr Eazi's ChopLife SoundSystem.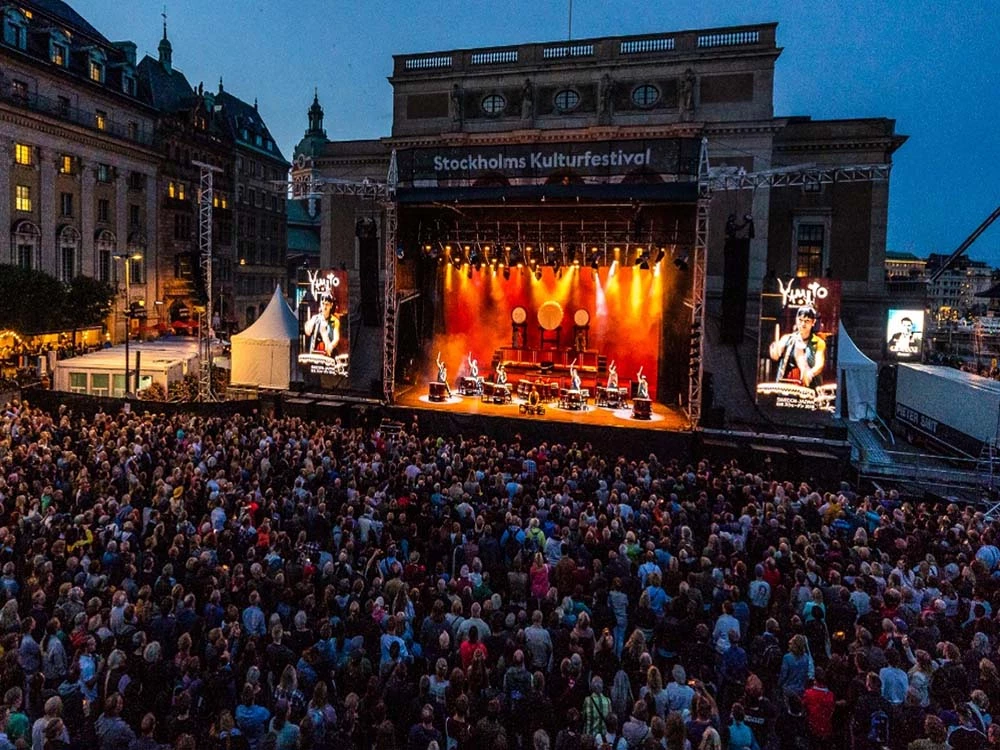 Culture and workshops at Kungsträdgården and Karl XIIs torg
Public park Kungsträdgården is the home of the festival's family activities. The park will have multiple stages and tents. On the stages there will be circus, dance, music and theatre, while the tents will offer workshops where everyone from all ages can tinker, create and do science experiments.
On Karl XIIs torg, in the southern end of the park, you can learn how to dance a Finnish tango, dance your heart out at a silent disco, and watch latin dances during the Festival Latino. In the evening the square is the place to go for stand-up comedy. If it starts raining for a real Swedish summer, you can hide from the rain here too!
Street food at Norrbro
The bridge connecting Gamla Stan and the Royal Palace to Gustav Adolfs Torg will be home to international street food trucks. In front of the Swedish Riksdagshuset, there will be taste falafel and shawarma from Jerusalem, gyros and tzatziki from Greece, as well as treats from Brazil and ice cream from Gotland.
Youth activities at Sergels torg
The public square with its sunken pedestrian plaza will be home to this years UNG Culture Festival. Here teens can explore sports, create art and music. From playing street football, watching martial arts, becoming a DJ at the Avicii Experience tent, dancing to salsa music, to learning to program and building robots, its all part of the Stockholm Culture Festival.
Stockholm Culture Festival in a nutshell
In short the Stockholm Culture Festival is a free end of summer event in the city centre. The main festival areas to visit during the festival are:
Gustav Adolfs Torg: main stage with music acts
Skeppsbron: second largest stage with concerts, interviews and dance
Kungsträdgården: family area with workshops and performances
Karl XII:s Torg: learn how to dance and watch stand-up comedy
Norrbro: the place to go for street food
Sergel Torg: home of the festival's youth program UNG