Restaurants in Amsterdam: food everyone can enjoy!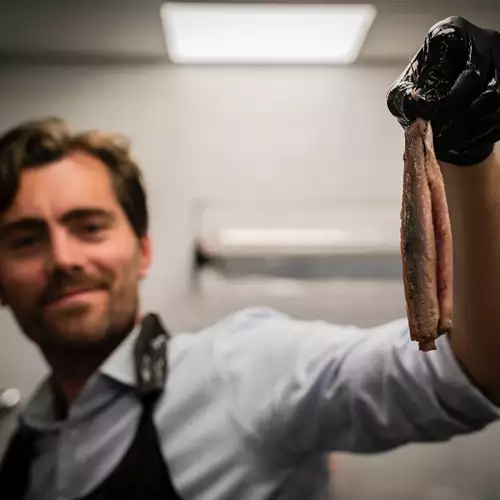 Restaurants in Amsterdam compete with the best in the world. The Amsterdam restaurant scene is innovative, multi-cultural and focused on delivering delicious flavours. Pick up your fork and dive into restaurants in Amsterdam!
Amsterdam Fare
The food served in Amsterdam restaurants is rich and packs a powerful punch. Think herring, pannenkoeken, and bitterballen - those deep-fried meat-snacks slathered in mustard that work so well to cure a hangover.
Try: Hap Hmm. 60 years is an eternity in the ever-changing restaurant industry, which speaks volumes to the tastiness of Hap Hmm, a traditional restaurant in the Oud-West district. Truly the king of restaurants in Amsterdam.
Indonesian
The Dutch had a presence in Indonesia for a few hundred years. This history left a mark on restaurants in Amsterdam, good news for those who prefer spice over meat and potatoes. Go for the rijsttafel, or "rice table", which offers a variety of small dishes. Try: Sampurna. Conveniently located in the heart of the city, it's been serving food for over 25 years.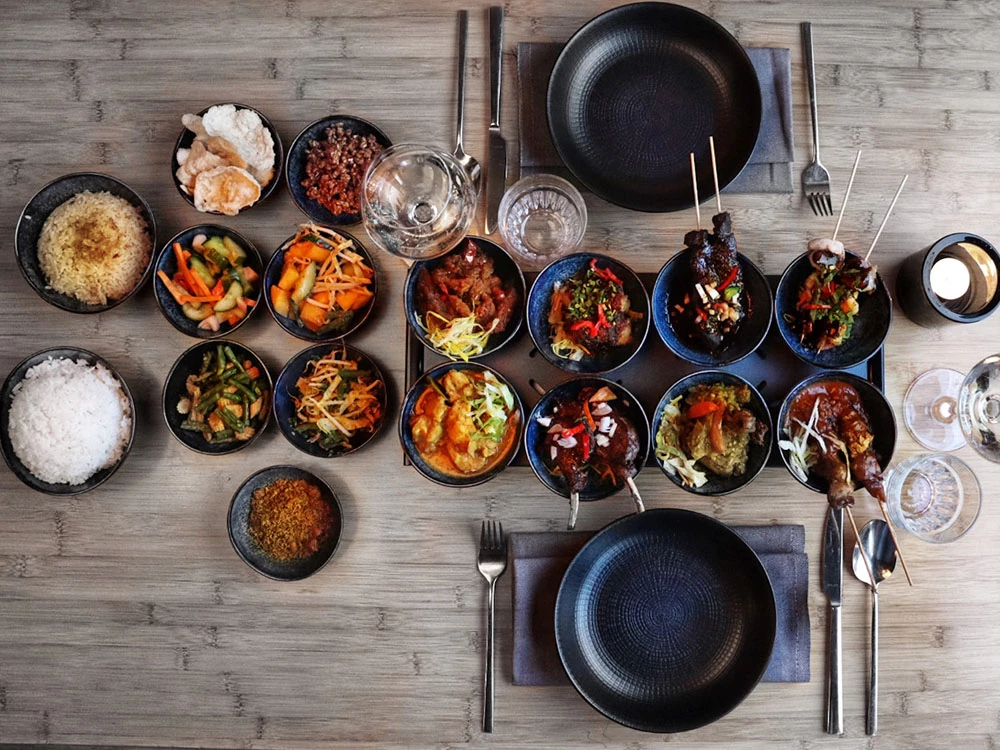 Gouda
Gouda is hella-good! Rich, buttery, sharp and with the golden glow of caramel, this cow's milk delicacy is a world favourite and accounts for almost half of all cheese produced in the Netherlands. Try: the Dutch Cheese Museum, right by the Anne Frank House.
Cake
You can't leave Amsterdam without trying apple pie, and there's no better place to sample it at than Winkel 43. Located in the heart of Amsterdam's ever-popular de Jordaan quarter, this cosy neighbourhood cafe attracts customers from morning to late at night due to its welcoming ambiance, delightful menu and legendary apple pie.
If you prefer other types of cakes, try De Drie Graefjes, known for big home made cakes, rich lunch options and delicious coffee served with a smile.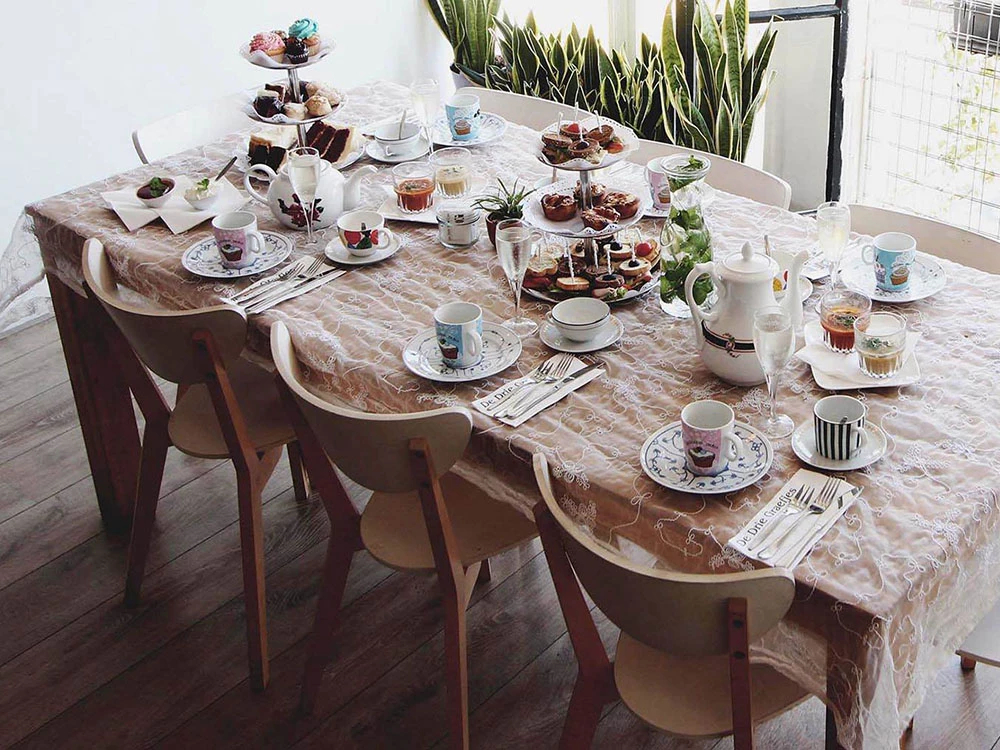 Weather in Amsterdam
Restaurants in Amsterdam are perfect for all seasons, offering terraces, patios, and warm interiors. The most popular months are January and February, which offer hot and lingering days. Bring a thick coat for the weather in Amsterdam from December to March, which gets pretty chilly. The weather in Amsterdam in spring and autumn offers blooming tulips and falling leaves.