International Waffle Day: The best waffles in Rotterdam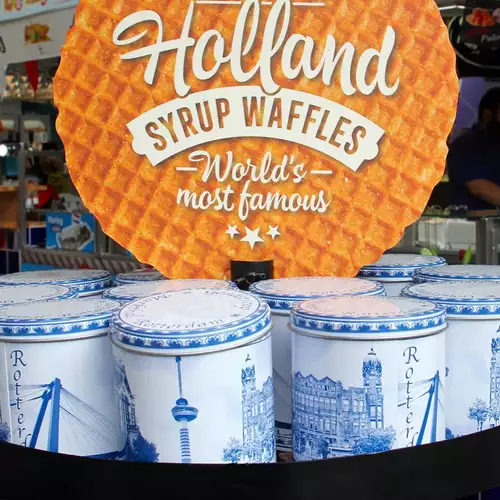 Crispy on the outside, soft on the inside and served with your favourite toppings – how could International Waffle Day on March 25 better be celebrated than by eating waffles? While waffles are a favourite treat around the world, Våffeldagen was initially only celebrated in Sweden.
However, the Dutch love their waffles just as much and their history goes way back. The popular Stroopwafels originated in the Netherlands and are nowadays a very popular sweet outside of the Netherlands.
Waffles are one of the best snacks to enjoy while exploring the top things to do in Rotterdam. Indulge in a delicious, freshly baked waffle from one of the city's many waffle shops. Whether you prefer sweet or savoury waffles, there's a waffle for everyone in Rotterdam.
The Dutch classic: Stroopwafels
The Stroopfwafel, also known as Siroopwafel, originated in Gouda in the early 1900s, which is why they are sometimes referred to as Goudse Wafels. The crispy, round waffles with diamond pattern and syrup filling were originally made from leftover dough or cake leftovers. Glued together with syrup, they were a cost effective treat.
Didi's Stroopwafels is the best place to go for freshly baked Stroopwafels. Located in the heart of Rotterdam, the traditional Dutch waffles are made right in front of you. Additionally, you can add your favourite toppings to it – from classics such as milk chocolate and salty caramel to fun candies like Smarties or Oreos.
If you'd like to share the fresh Stroopwafel goodness with your friends and family back home, surprise them with one of the waffle bags you can purchase here!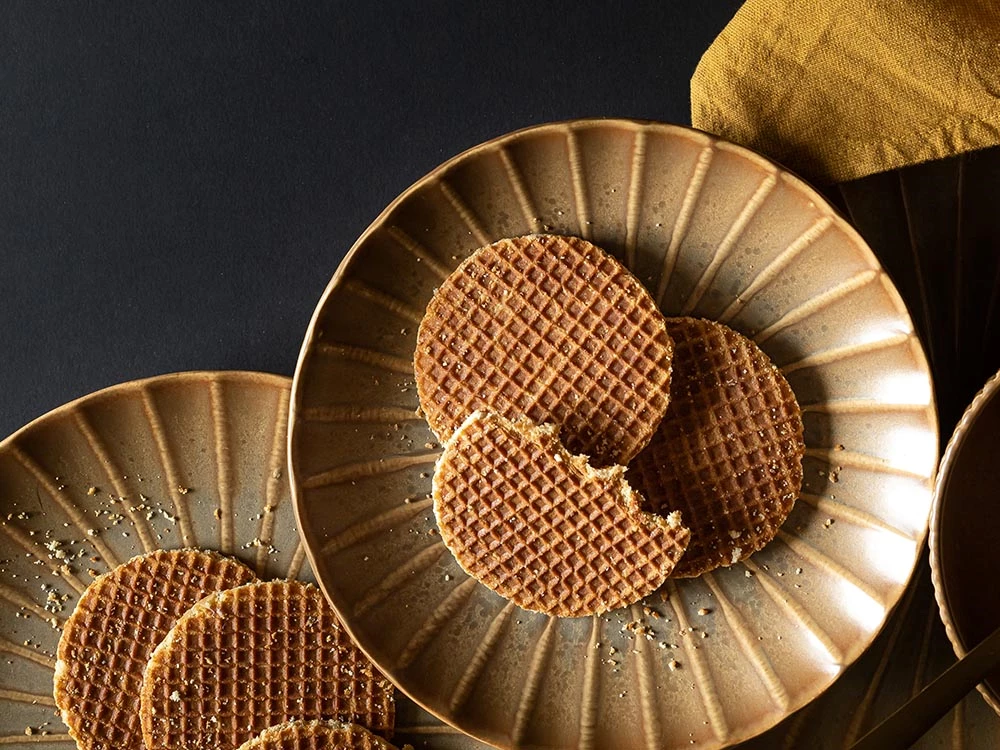 Enjoy trendy Bubble Waffles
An international trend to taste in Rotterdam are Bubble Waffles, also known as Hong Kong egg waffles. Originally a street dish from Hong Kong, the waffles look like giant bubble wrap, giving the sweet dish its name. The trend is brought to the harbour city through the Asian Fusion Café Foo Concepts.
Here you get the hip waffles in sweet and savoury variations. Enjoy them with pulled pork, chicken and avocado or ice cream, whipped cream, chocolate drizzle and fresh strawberries.
Belgian waffles and beer
Switch your waffle game up by enjoying the classic Belgian variation! While Dutch waffles usually are made from a heavier batter with a sticky and chewy texture, the Belgian equivalent is soft on the inside and crisp on the outside. They also come in rectangle shapes instead of being round.
A great place for Belgian waffles in Rotterdam is the Belgisch Biercafé Boudewijn on the Nieuwe Binnenweg, bringing a piece of the neighbouring country's culture to the heart of the city. Besides 24 different kinds of tap beers and 200 sorts of bottled beers, Boudewijn also offers delicious Belgian waffles.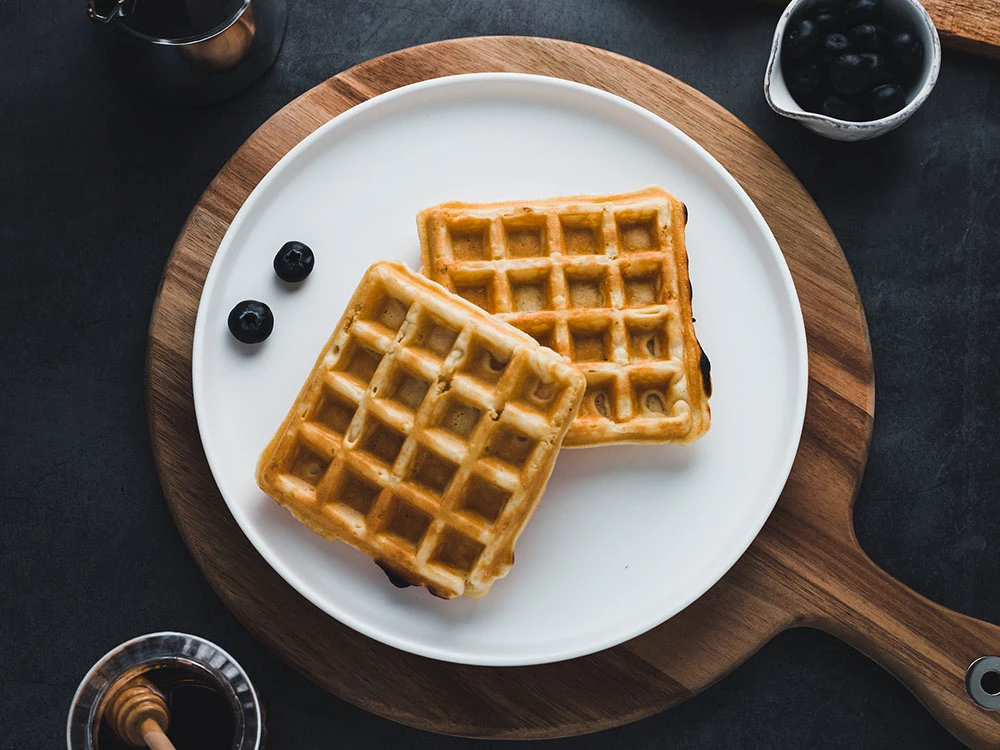 Vegan waffles
A great address for vegan options in Rotterdam is BACKYARD. The all plant based restaurant is not only a nice location for brunch with friends or having a local beer or vegan wine in the evening, it also serves breakfast until 4 p.m..
One of BACKYARD's breakfast options is a scrumptious vegan waffle. Topped with seasonal and fresh fruits, a drizzle of maple syrup and dusted with powdered sugar, the waffle is a great option to start your day.