Everything you want to know about Kinderdijk and its nineteen windmills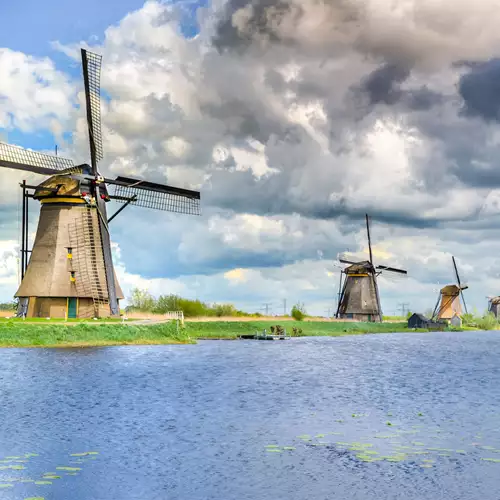 Nowhere in the world will you find a Windmills complex like the one at Kinderdijk (Dutch for 'Children Dike'). It is a village in the South Holland province of the Netherlands, known for its iconic 18th-century Kinderdijk windmills, built around 1740. Nineteen charming windmills and three pumping stations stand here as part of a larger water management system that prevented floods in the past.
Nowadays the windmills have been replaced by fully automated water pump stations. The installations in the Kinderdijk area demonstrate the outstanding contribution made by the Dutch to the technology of handling water. Visiting Kinderdijk is like traveling back in time.
Why Kinderdijk Windmills are a must-see
What's so special about the Kinderdijk windmills area? Well, for starters, the land here is sustained below sea level and has the largest concentration of old windmills in the world! But it is not just the Kinderdijk windmills area that is below sea level; it's 26% of the Netherlands!
With the lowest point being 6,7 meters below sea level. If we let nature run its course here, some 40% of the Netherlands would be flooded, and 60% would be under threat from the waters! The Kinderdijk Windmills show you how the Dutch have been living, struggling, and working with the water that defines the country.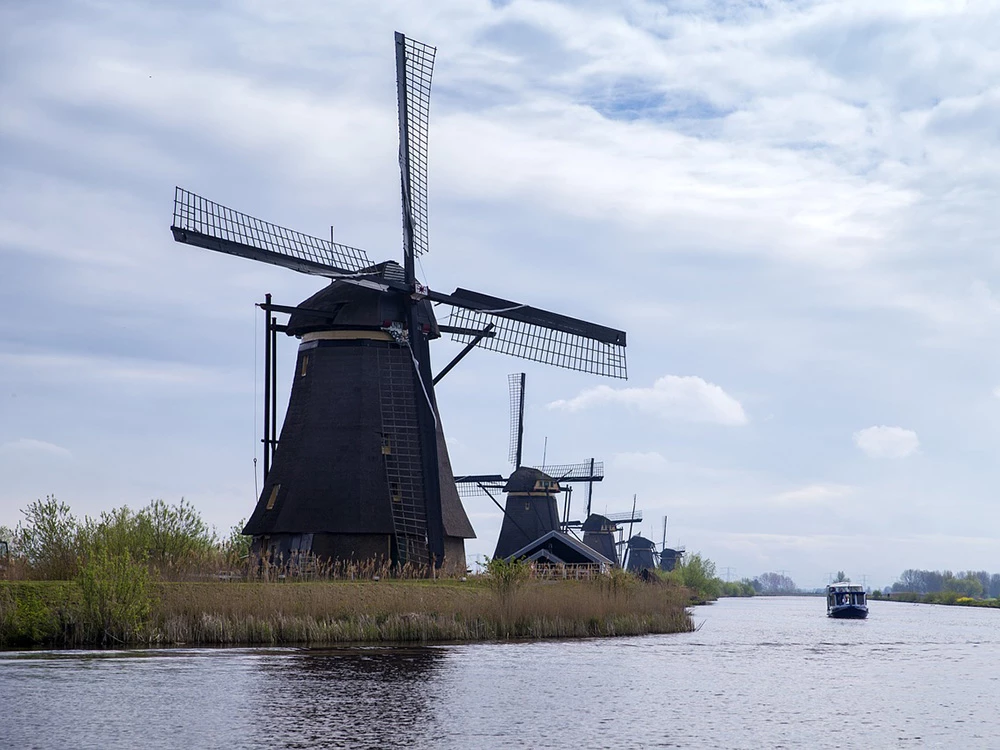 Kinderdijk on the UNESCO World Heritage List
Visitors come from all across the world to experience this unique piece of history at the Kinderdijk windmills for themselves. Because Kinderdijk is a monument to the history of humankind, the Kinderdijk windmills were added to the UNESCO World Heritage List back in 1997. Two of the Kinderdijk windmills can be visited, and there is also a multi-screen film about the windmill area of Kinderdijk which can be viewed at the Wisboomgemaal Visitor's Centre.
This is where to see Dutch windmills, besides Kinderdijk
We've made it clear in this blog post that Kinderdijk shouldn't be overlooked when planning your Holland itinerary, but Kinderdijk isn't the easiest to reach when you're not local. So, we have a great alternative for you!
Besides Kinderdijk, there's another breathtaking sight where you can see beautiful windmills, which is located near Amsterdam. On our Countryside & Windmills Tour, we take you to the Zaanse Schans, where there are four windmills lined up on the dike. It's time to enjoy one of the most beautiful villages in the Netherlands. Book a tour to the Zaanse Schans today!