Discovering Amsterdam in spring: the best things to do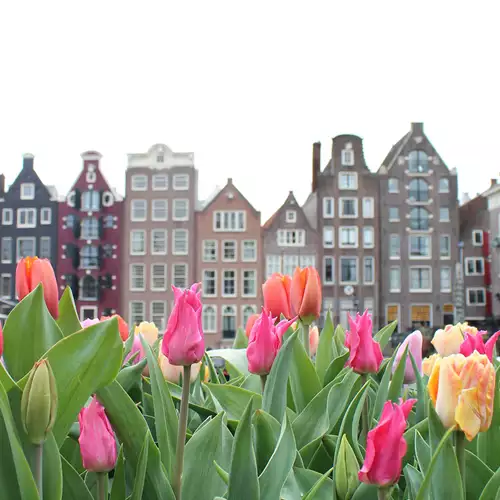 Spring might just be the best time of year to visit Amsterdam. The sun comes out and so do the people, yet the streets aren't nearly as busy as they are in summer. The spring flowers the Netherlands is famous for bloom and the entire city comes to live.
There is plenty to do in the city in spring time and some great things to see outside the city too. Here are some of our favourite things to see and do on a spring day in Amsterdam. You'll love Amsterdam in spring!
See the city from the water
Of course you take a canal cruise any time of the year, but in spring LOVERS Canal Cruises lets their Semi-Open boats back on the canals. Is there a nicer feeling than the warmth of the sun on your skin after a chilly winter? During this canal cruise you can do just that and enjoy time on the water as well.
The semi-open canal boat offers you unobstructed views of Amsterdam's sights along the waterfront. The cruise will take you through the UNESCO World Heritage listed seventeenth-century canal ring, including canals such as the Prinsengracht, Herengracht and Keizersgracht. Seeing the city from the water is a must when visiting Amsterdam, so why not do it with the sun kissing your skin?
People watching on a terrace
Today, having a drink with friends on a (heated) terrace, known in Dutch as een terrasje pakken, is as much part of Dutch culture as biking and eating cheese. But it wasn't always, as the terrace culture only goes back a few decades. Some bars and cafés have outdoor terraces all year round, others open them up in spring as the sun comes out.
There are amazing terraces in every neighbourhood of the city. They stand along the canals with views over the water, they fill the city squares for some great people watching. They can be found on top of roof tops for spectacular views across the city and alongside manmade city beaches where you can stick your feet in the sand.
Take a bike tour
If you want to see Amsterdam the way the locals do then hopping on a bike is must and if you do so in spring the chances are much better that you'll stay dry while cycling. Amsterdam has a bike-friendly infrastructure, making it a safe way to discover the city as well as fun. You can rent a bike to explore the city on your own or you can join a guided bike tour.
There are several bike tours available in the city. Such as the two and three hour bike tours from Yellow Bike, and the 2.5 hour Fatbike Tour where you don't have to break a sweat or fear getting stuck in the tram tracks. Whichever tour you choose, you're sure to see lots of the amazing sights in Amsterdam.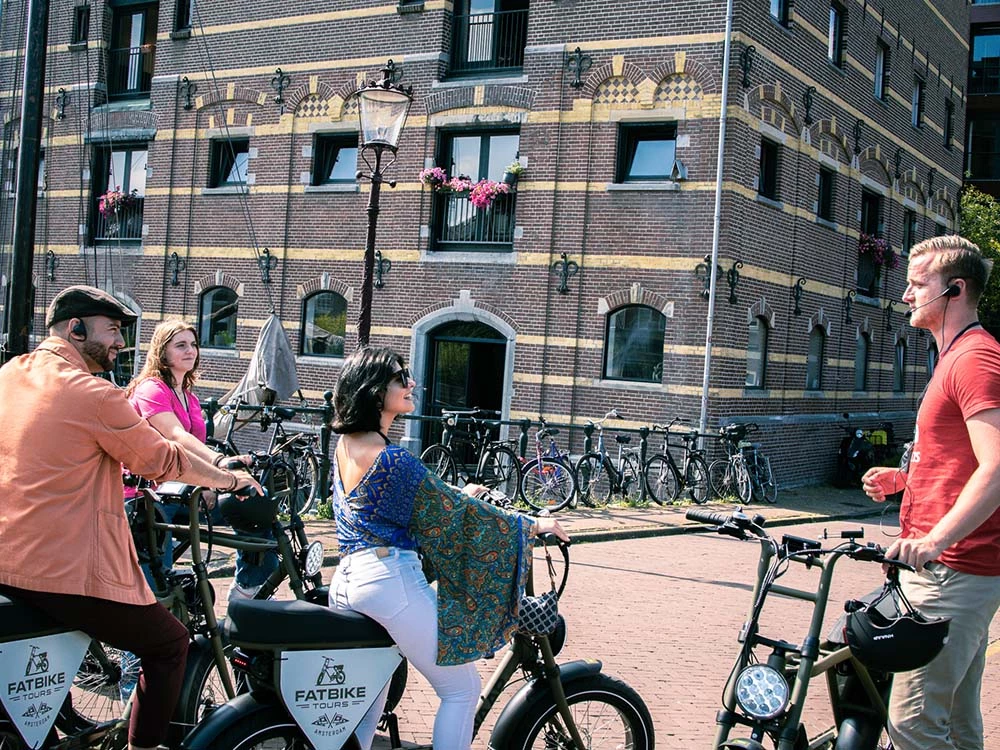 Visit new-borns at the zoo
As spring warms the country, nature comes out to play and new life enters the world. Especially in Amsterdam's Royal Zoo ARTIS, where animals come out of hibernation and emerge from eggs and flowers bloom. ARTIS is the oldest zoo in the Netherlands and one of Amsterdam's most popular attractions for both tourists and locals.
Not only is ARTIS home to thousands of animals, plenty of which have babies this time of year, the zoo also boats an aquarium, planetarium and zoological museum. And to top it off, ARTIS organises many events in spring, from theatre and music to lectures. It is a great place to visit in spring with and without kids.
The start of festival season
Yes, there are festivals in Amsterdam and the Netherlands in general all year round. But from around the middle of springtime there are festivals every week, with several film, music and cultural events happening in and around the city. From Open Tower Day in March, when you can climb to the top of several towers in the city, to Tulp Festival, when the city is decorated with tulips, there is a festival for everyone.
Other festivals and events not to miss include music festivals like JazzFest, Hemeltjelief Festival, and  909 Festival, and film festivals such as the Pink Film Days, CinemAsia Film Festival, Cinéma Arabe and Rode Tulp Film Festival. The biggest event in spring though is, of course, King's Day on 27 April. When everyone wears orange and every street is a party.
Look beyond the city
Amsterdam is a very green city but to truly get a feeling for how spring changes the country, you have to step outside of the city limits and explore the countryside with a tour. In spring the largest flower garden of Europe opens its doors to visitors, who can discover seven million flowers during a day trip to Keukenhof gardens.
If you are looking for Dutch icons such as windmills, cheese, wooden shoes and sailing, the All-in Countryside and Windmills tour is for you. Picturesque villages, people in traditional clothing and plenty of cheese await you just outside the city. For those who want to go a little further beyond the city limits, a trip to Giethoorn, with its thatched roofed farmhouses and lack of roads, can be just what you are looking for.