Discover the windmills in and around Amsterdam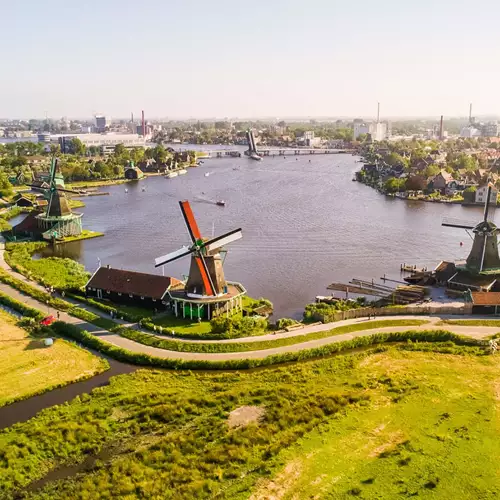 Besides tulips and clogs, windmills are also a thing the Dutch are known for. In Amsterdam, you can find 8 windmills but surrounding Amsterdam you can find many more. Below we'll give you a list of the best windmills to visit on your holiday in Amsterdam.
A brewery next to a windmill
The most fun windmill to visit in Amsterdam is probably De Gooyer. De Gooyer is the largest wooden windmill in the Netherlands and better yet, it is next to a brewery. Brouwerij 't IJ has been brewing beers since 1985. Get yourself a cold one at the bar and sit down outside in front of the amazing windmill. The perfect Amsterdam of the beaten path experience.
Another nice windmill to visit in Amsterdam is the Riekermolen. During the weekend in the summer, the wicks still turn and make for a wonderful historical sight. Oh yes, and Rembrandt also had a thing for painting this windmill.
Furthermore, you can find the Molen van Sloten in Amsterdam. This is one of the few windmills that are open to the public on a daily basis. See the inner workings of the windmill and take nice pictures.
TIP: Not all windmills in Amsterdam and the rest of the Netherlands are open to the public, but on National Windmill Day (second weekend of may) you can see many of them from the inside.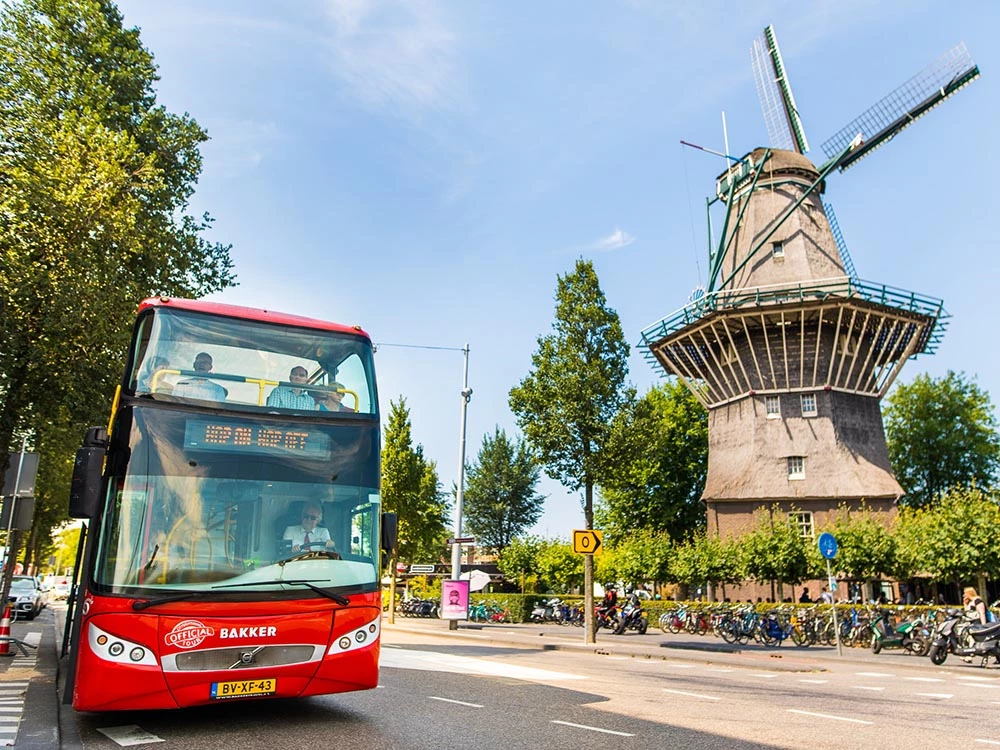 Windmills near Amsterdam
If you want to venture a little from Amsterdam to see more windmills we recommend a day trip to the Zaanse Schans. Here you can see an amazing row of windmills and even go inside to get a complete explanation about the workings of the mill from the miller himself. The easiest way to visit the Zaanse Schans is with an Amsterdam day trip, we have several on offer. An experienced guide will take you along and show you all there is to see.
Not as close as the Zaanse Schans, but very nice for a day trip is Kinderdijk. Near Rotterdam, you'll find a small village where you can see 19 authentic windmills from the 18th century. You can visit two of the windmills, and there is also an information center. The area is perfect for exploration on a bicycle and is even on the UNESCO World Heritage list.
So when you find yourself in the Netherlands, don't forget to visit a windmill!