Discover the best nightlife spots in Copenhagen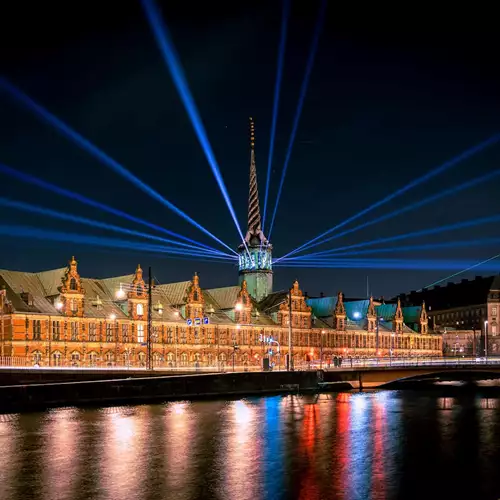 Though we don't know why, Copenhagen is not known for its amazing nightlife and party scene. But in truth the Danish capital has a great variety of clubs and bars to enjoy, many of which stay open until 5 or 6 in the morning. Copenhagen's nightlife scene has something for everyone, whether you want to dance the night away or enjoy a beer or cocktail with friends.
Copenhagen nightlife on a budget
Visiting Copenhagen can be expensive but it doesn't have to be. An inexpensive option can be a visit to Kihoskh in Vesterbro, which is both a kiosk and a grocery store and has become a popular meeting point for locals. Here you'll find a very wide variety of Danish and international beers. There is a sizeable terrace outside where you can enjoy your drink as well as the snacks you can buy in the kiosk.
Other budget friendly options are bodegas and historical pubs in Copenhagen. Pubs have always been a big part of life in Copenhagen, which is why you can find a lot of old and historical pubs in the city. One of the oldest bars in the city is Hviids Vinstue, is almost 300 years old, this pub sits across from the Royal Danish Theatre in the city centre. Another old favourite in the city centre is Bo-Bi Bar, which hasn't changed much since opening in 1917.
Wine bars in Copenhagen
New wine bars keep popping up in Copenhagen as they become more and more popular. With Copenhagen's push toward a sustainable, organic lifestyle "natural" wines can be found all over the city, though classic wines are also abound. A popular wine bar to try is Ancestrale, a homely "hygge" natural wine bar in Vesterbro, whose owners gained experience at top shelf restaurants like Noma and Radio.
Another must try wine bar is Ubbe's Vinhandel, where you can either enjoy a nice glass or buy a whole bottle to take home with you. Sitting across the water from Christiansborg Palace, this wine bar with outdoor seating has wonderful views. For wine at a more modest price Pompette is the place to go. The name fittingly means tipsy as this wine bar serves natural wine at prices that call for another glass.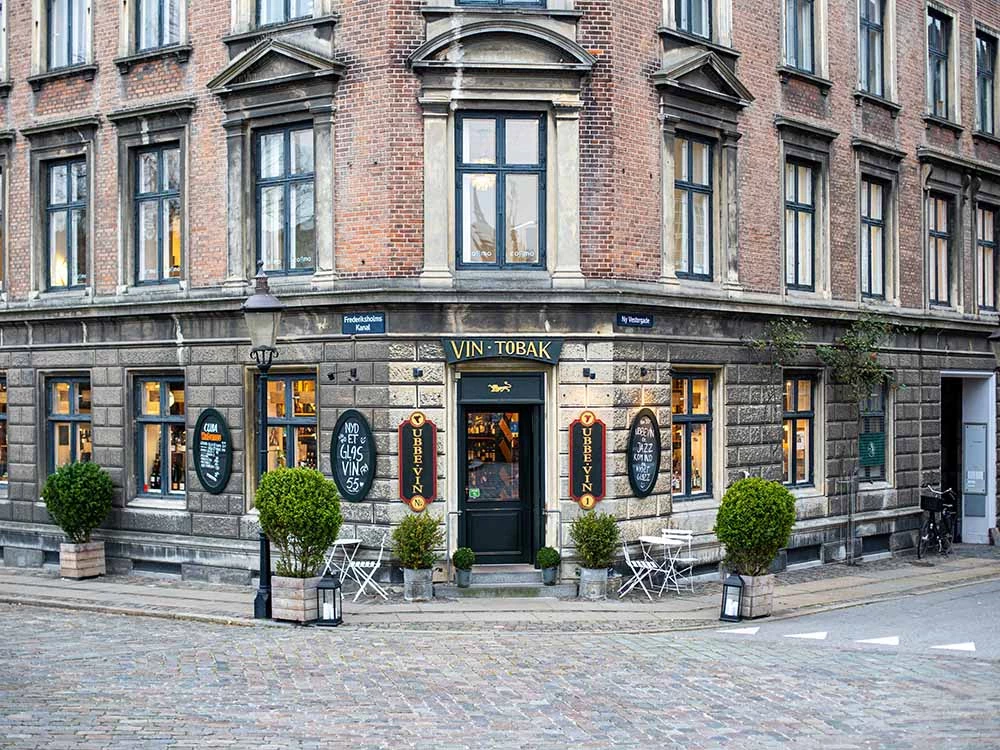 Cocktail bars in Copenhagen
Recently, a cocktail revolution has put Copenhagen on the map as a great cocktail destination as chefs have moved their experimentation with flavours and combinations from the kitchens to the bars. The inner city of Copenhagen hosts several not to miss cocktail bars, including Ruby, a world class cocktail bar on Nybrogade. Ruby's success comes completely from word of mouth, which in itself is a testimony to its quality.
Over in Vesterbro, cocktail bar Lidkoed has three floors and a cosy courtyard for you to enjoy your cocktail in. The space is large and the décor and atmosphere is different on every floor. While in Nørrebro the Barking Dog calls your name. This cocktail bar reminds of a London pub, with its relaxing atmosphere and simple background music.
Copenhagen beer bars
While wine is on the rise in Copenhagen, beer has been a staple for many generations. The city is home to international beer giants lead by Carlsberg and their popular pilsner. But Copenhagen's craft beer scene is constantly brewing and inventing new flavours, which makes Copenhagen a must visit for beer lovers.
The classic places to enjoy a beer are referred to as værtshuse by the Danish themselves. One of them you should visit is Baghaven, located on the harbour front at Reffen, this Mikkeller beer bar is home to barrels and foeders filled with a varied range of ales, saisons and experimental beers. If you are over in Nørrebro, brewpub BRUS is the place to visit even if beer is not your thing. It comes complete with a brewery, a large and really good looking bar, an ambitious and experimental restaurant and a shop.
If you want to try multiple beer bars in the city, you should try the Copenhagen Beerwalk. This self-guided pub crawl gives you five free beers at different beer bars across the city. It is the perfect way to explore Copenhagen's beer culture and taste the best beers in town.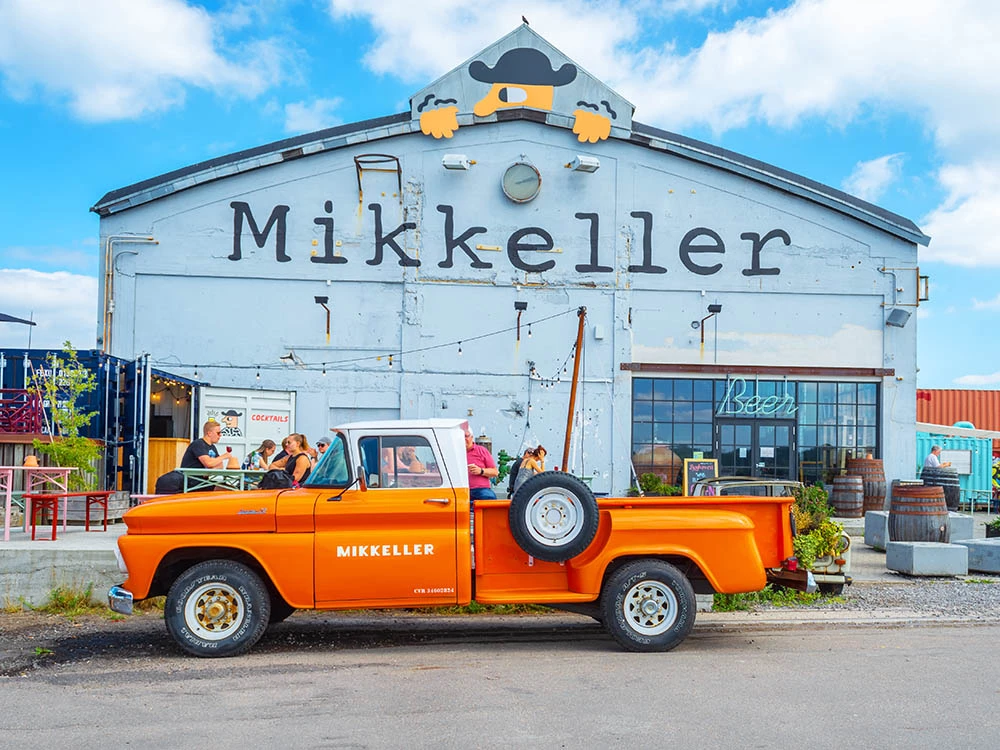 Nightclubs in Copenhagen
If you prefer dancing to spending time in a bar, Copenhagen's nightclubs are the place to spend your nights in the city. Copenhagen nightlife offers everything from mainstream discos to glamorous venues and underground clubs. If EDM is what you are looking for, Culture Box is the place to go. As one of the country's most prominent nightclubs, there is always a solid line-up of international and local artists from the underground on weekends and holidays.
For an exclusive nightclub experience HIVE, located in the heart of Copenhagen, is where you want to go. With VIP table and bottle service, HIVE is an established icon and has become the leading standard for exclusive nightclubs in Copenhagen. If, instead, you are looking for inclusivity Jolene in Vesterbro is where you should head to. At this music-focussed, attitude-free bar and club you'll meet a low-key, eclectic and LGBTQI+ friendly crowd who have one thing on their minds – dancing the night away and getting sweaty while they do it!