Delight in Copenhagen's food scene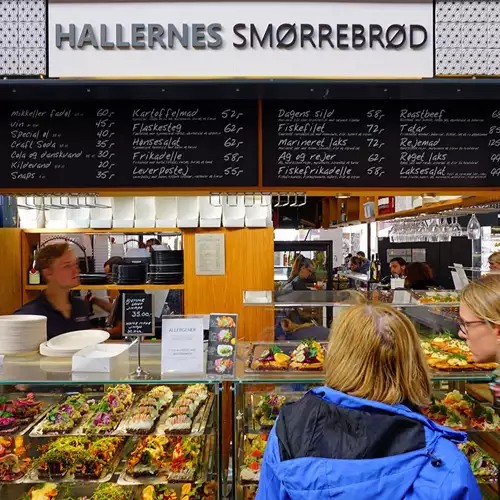 Copenhagen's innovative food scene caters to all budgets and all tastes. From street food markets to Michelin-starred restaurants, from the traditional Danish cuisine to international delights, Denmark's capital has it all. Copenhagen's menu offers delicious food from all over the world and has a strong focus on making exquisite meals from local in season ingredients.
Traditional Danish dishes
Lunch offers a great opportunity to try the world renowned smørrebrød (open faced sandwich). Invariably based on rye bread, smørrebrød can have an almost limitless number of different toppings, from herring, to raw beef, seafood and egg. This traditional meal is available in almost every restaurant and café in Copenagen. Some of the best can be found at Selma near the Botanical Gardens, and at Lumskebugten nearby Kastellet fortress, which is also a must visit for vegans and vegetarians.
Other traditional Danish foods that should be on your must-try list include Stjerneskud, a more extravagant version of the smørrebrød; wienerbrød, these sticky delights are named after the Austrian bakers who first baked them in Denmark; Frikadeller, meatballs made of both calf and pork; and the Danish hot dog rød pølse should also be on your list.
Stegt flæsk med persillesovs, a crispy pork dish with parsley sauce and potatoes, was actually chosen as the national dish a few years ago. It is actually among the cheaper foods in Denmark and if you become a fan, some restaurants even offer all-you-can-eat pork at affordable prices.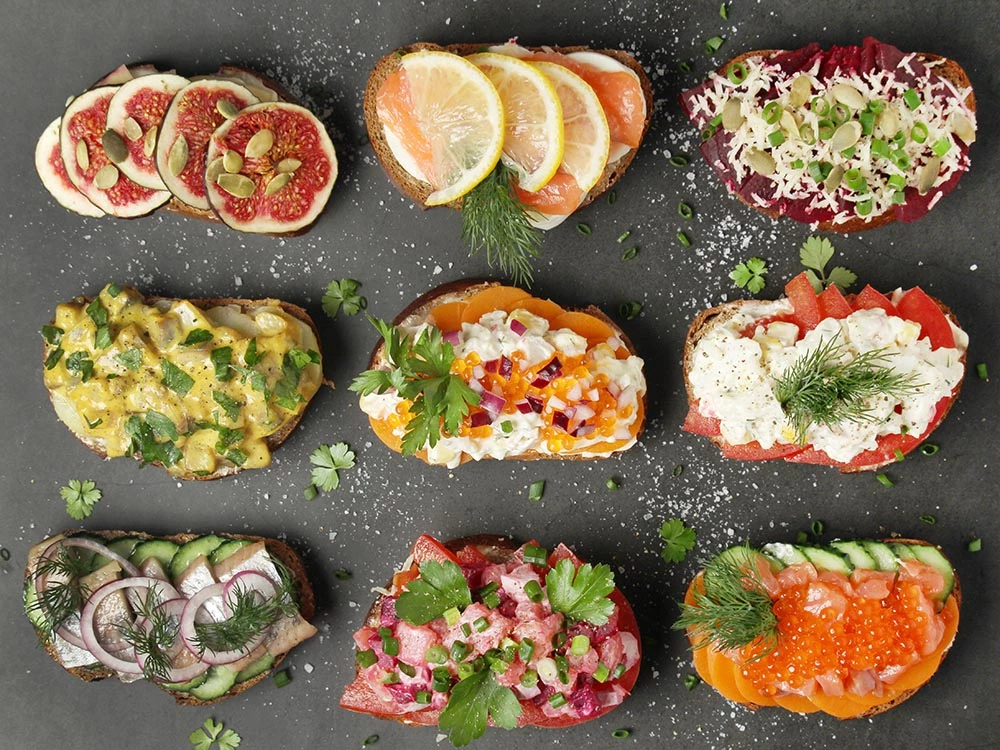 Budget friendly eateries
If you are worrying where to go for a meal when you are on a budget in this city of Michelin stars, world's best restaurants and the New Nordic cuisine movement, you can stop worrying now. Copenhagen is actually also a very foodie-friendly destination for budget travellers. In the heart of Nørrebro you can feast on delicious seafood at Hooked, a restaurant started by former food truckers.
Gasoline Grill is Copenhagen's most hyped burger joint for a good reason. This former gas station even made it to Bloombergs top 27 best burger list. If you are in search for something a bit more international, why not head to La Tre Street Kitchen, a small and cozy Vietnamese restaurant in the heart of Copenhagen. For one of the latest food trends, Grød is the place to go. The name translates to porridge, and that is exactly what you'll get just in a way you might have never imagined before.
Street food markets
Another great place to discover delicious dishes at a good price are Copenhagen's street food markets. By the Inner Harbour Bridge between Christianshavn and Nyhavn, you can visit The Bridge Street Kitchen (Broens Gadekøkken), a melting pot of street food kitchens and bars serving flavourful food and beverages from all over the world. For the largest street food market in the Nordics lies across the water from the Little Mermaid statue on the former industrial site of Refshaleøen. Reffen is the urban playground for food, creativity, co-creation and innovation.
If you plan to spend some time at amusement park Tivoli, than Tivoli Food Hall is the place where everyone can get something they enjoy while eating together in the common dining area. Danish delicacies, local vegetables, fresh fish and even Italian specialities can be found at Torvehallerne. This popular market sits right by Nørreport Station, and offers more than 80 shops.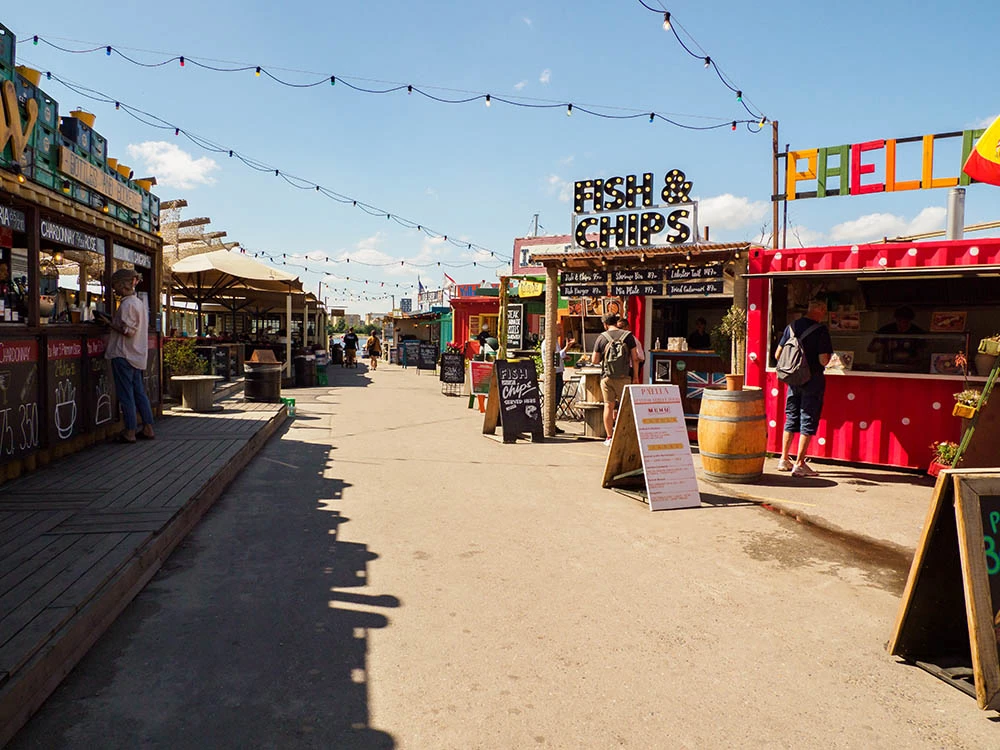 Michelin-starred greatness
Denmark has been awarded the most Michelin stars in Scandinavia, with 14 restaurants in greater Copenhagen having been awarded 23 stars in 2021. Whether you wish to try Michelin-starred Nordic food or are into other cuisines from around the globe these Michelin-starred Danish restaurants have it. Prepare yourself for a unique dining experience when you visit.
Both noma and Geranium stand at the top of the list with 3 stars each and rank amongst the best restaurants in the world. AOC, Kadeau, Alchemist, Kong Hans Kælder, and Restaurant Jordnær all hold two stars, while Marchal, Kokkeriet, Formel B, Kiin Kiin, Søllerød Kro, Alouette, and The Samuel each received one star.