Copenhagen: the city of craft beer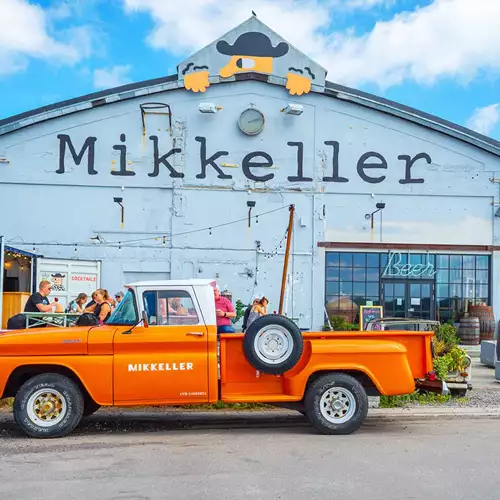 For some Copenhagen is known as the city of fairy tales, others come for a very different attraction: craft beer. Copenhagen was one of the first cities in Europe to embrace the beer evolution and has gradually become possibly the most exciting beer destination on the continent. The Danish capital has an open-minded and quality-based approach towards the finer arts of brewing.
Copenhagen has a long history when it comes to brewing beer. The city is home to many world-renown breweries such as Carlsberg and Mikkeller. It's long history and the extent to which the city has embraced beer can mean only one thing: there are plenty of beer related activities to enjoy in Copenhagen, especially in May.
Copenhagen Beer Week
From 5 to 13 May 2023, Copenhagen celebrates Beer Week with events all over the city.  Craft breweries from all over the country come to the capital to celebrate the diversity and quality of Danish brews. Restaurants, bars and breweries across the city open their doors for you to discover the world of beer, so you can taste different stouts, lagers, pilsners, ales, porters, and any other variety you can think of.
During the week there are both free and paid for events. You can meet brewers, taste samples from all over the world and play games. Byhumle invites you to visit their urban hop garden, to learn about growing hops yourself, and at the Hotel and Restaurant School you can learn to cook with beer.
Mikkeller Beer Celebration Copenhagen
At the same time as Copenhagen Beer Week gets started, one of Copenhagen's best known breweries, Mikkeller, organises its own celebration. MBCC started when Mikkeller celebrated the 1st anniversary of its original bar on Viktoriagade by inviting other members from the brewing industry to stop by and bring their brews. The Celebrations grew quickly from then on.
The biggest difference between MBCC and other festivals is it 'free bar' concept. Instead of paying for samples with tokens, on 5 and 6 May 2023, you can simply take your glass and are free to move around and taste all the available wares. This year, the festival pays special attention to the combination of beer and food with and extended gastro area in Øksnehallen.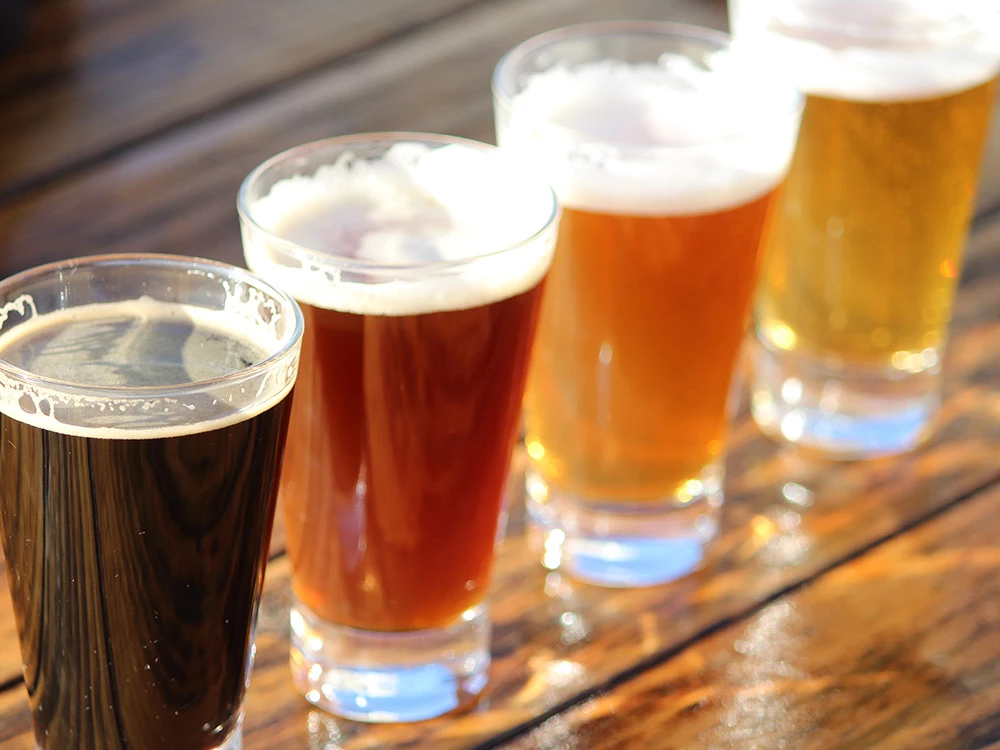 Copenhagen Beer Festival
The last two days of Copenhagen Beer Week coincide with the Copenhagen Beer Festival (Ølfestival i København). On 12 and 13 May 2023, there is something new to discover for even the greatest expert, with up to 1000 different varieties to taste. The festival takes place inside the Lokomotivværkstedet, the old repair shop for steam engines of the Danish State Railways.
Throughout the two-day festival you can learn about and taste both established brews and new labels. The 1000 different brews available are created by more than 70 Danish and foreign breweries. With food booths onsite and tastings limited to 10 cl., you are sure to make it through this incredibly tasty festival in good spirits.
Copenhagen Beer Walk
Not in the city during one of the many beer and brewery activities? Throughout the entire year you can create your own self-guided pub crawl with the Copenhagen Beer Walk. With this ticket you can explore Copenhagen while you try some of the best brews at different bars throughout the city.
You can pick up your Copenhagen Beer Walk tokens and map at the Tours & Tickets shops in the city. Each token can be exchanged for a drink at one of the participating bars spread across Copenhagen. If you aren't sure which variety you want to try, just ask the bartender!
Yoga, ØJ-Dag and Beer Day
A city filled with beer aficionados like Copenhagen, has related events throughout the entire year. Several craft beer bars have pub quizzes on Mondays, including Ølbaren, Søernes Ølbar and Ørsted Ølbar. Every year, Taphouse organises the Taphouse Open, an amateur brewing competition where you can taste the home brews.
For those who want to enjoy their brew in a balanced state, Braw Bar organises Beer and Yoga, open to anyone who likes the city's favourite drink. The first Saturday in September is Denmark's official Beer Day, during which the whole country buzzes with related activities. And naturally, a country that appreciates beer as much as Denmark does, there are special Christmas brews which are launched on ØJ-Dag, from this day craft beer bars offer around 250 varieties of Danish Christmas beer.