Christmas traditions in the Netherlands
As it is in many countries, so in the Netherlands: Christmas is a time for family. December is the most festive month of the year in the Netherlands, with Sinterklaas at the start of the month and Christmas and New Year's at the end.
First let's clear up something that might be confusing. The Dutch don't call Santa Claus by that name, instead in the Netherlands he is called Kerstman, or Christmas man. This is because the Dutch celebrate Saint Nicholas on 5 December during Sinterklaas as a separate event from Christmas. Now that that is out of the way, let's get to some Dutch Christmas traditions.
Gezelligheid
If there is a time of year that represents the Dutch sense of gezelligheid, it is the holiday season. Gezellig is difficult to describe and as untranslatable as the Scandinavian Hygge, and yet every Dutch person knows exactly what it is.
One of the most important aspects of gezelligheid is the people around you. It's about comfort, about joy, about things that make you smile. It can describe the atmosphere of an entire event, whether it lasts half an hour of a full week. An event can be gezellig whether it is at home, in a pub, at a fancy restaurant or outside in a park.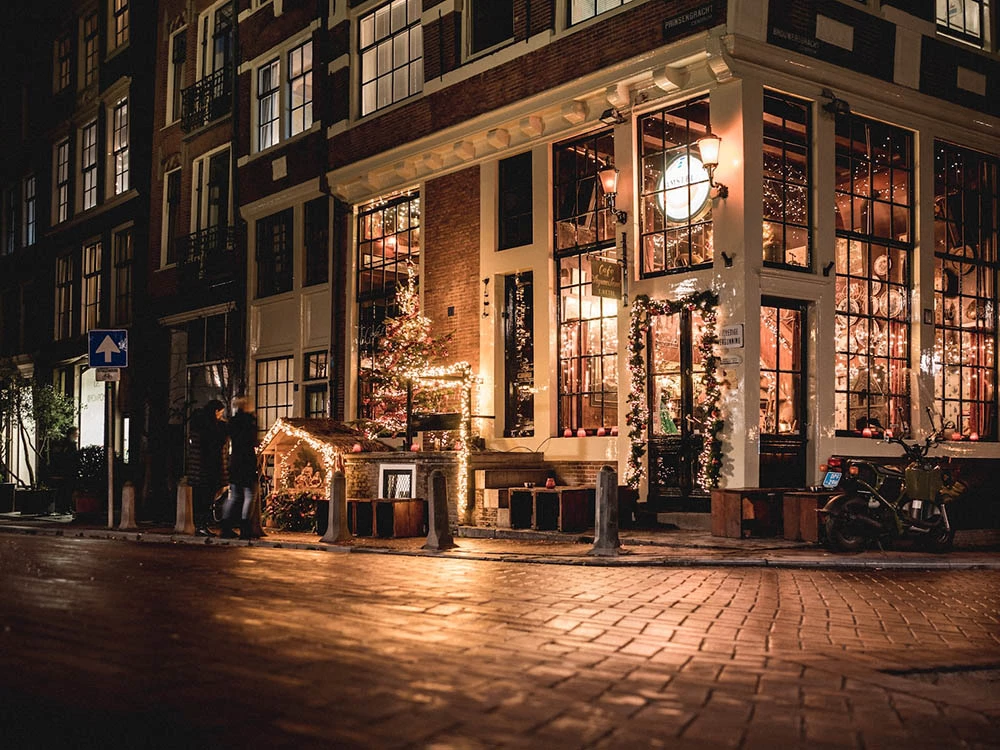 Food and presents
Along with family, a Dutch Christmas often includes lots of food and plenty of presents under the tree. While some Dutch families will choose more globally traditional meals, such as a roast or a roulade, many others will be gourmetting or fondueing on Christmas day.
When gourmetting, the centre of the table will have a big hot plate on it, everyone around the table has their own mini frying pan to put on the hot plate and make whatever they want from the options on the table. Meat, fish, vegetables, eggs, pancakes. You can have a little of this and a little of that until your stuffed.
Activities
Christmas activities start quite some time before the holidays are actually here. From shopping for Christmas decorations at garden stores to decorating the Christmas tree (traditionally after 5 December) and going out for a Christmas themed outing, it's all part of celebrating Christmas.
In the weeks surrounding the holidays, most attractions from theatres to concert halls and canal cruises organise a Christmas themed event. Many family's will gather to attend a circus performance, such as the World Christmas Circus in Carré, or a ballet performance. Others might prefer a canal cruise to watch the city decorated for Christmas from the water or the Amsterdam Light Festival, or a visit to a museum.
Happy Holidays!