5 x Why Amsterdam should be on your bucket list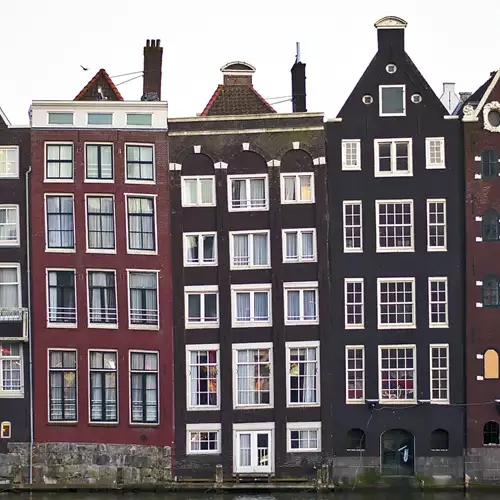 Amsterdam, the capital of the Netherlands is a very cool and innovative city. The kind of city where (almost) everything is possible. No matter what your religion or gender is. If you haven't been to Amsterdam yet, you definitely want to after reading this article. We will give you 5 reasons why you should definitely visit Amsterdam.
1. People from all of the world
Amsterdam is home to people with 178 different nationalities. No wonder, around 85% of permanent residents are fluent in two or more languages. In most of the tourist stores, there is a good chance that someone speaks your language. That is convenient, right? Because of the cultural diversity, Amsterdam became an amazing food scene. From authentic Australian dishes to Mediterranean bites. If you can think of it, Amsterdam has it!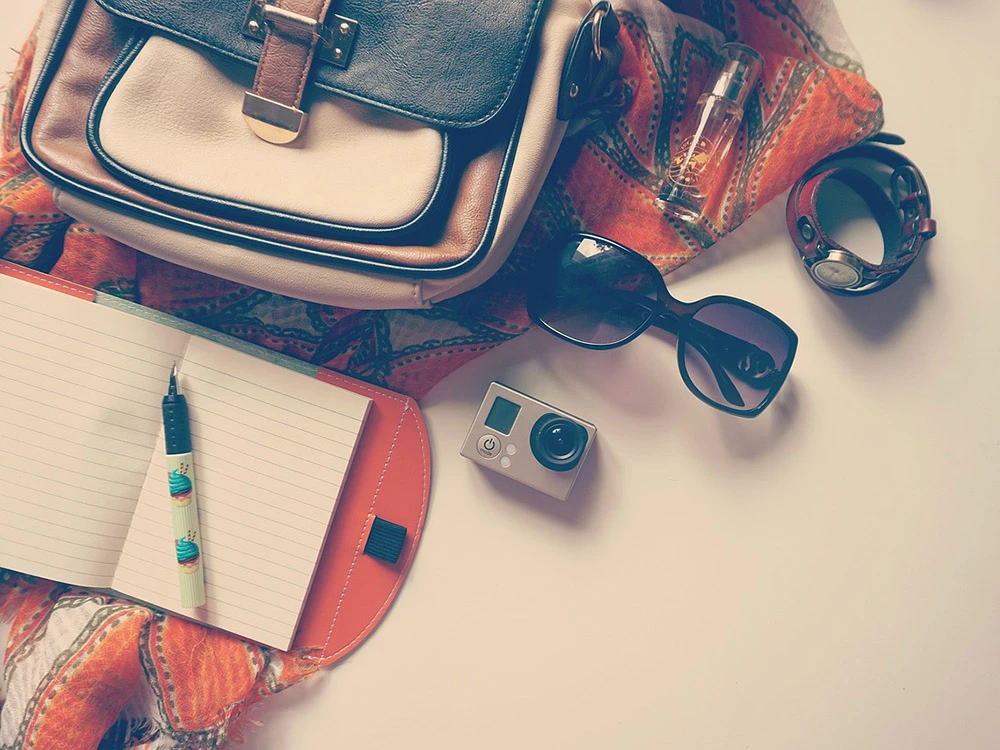 2. Dutch Deliciousness
And with this we do not mean all the good looking men and women 😉. Amsterdam is a foodies paradise. From cheese to (very tiny) pancakes 'poffertjes' and having breakfast with chocolate.
It's all normal in Holland. There are even entire museums and stores devoted to cheese. The Dutch snack 'stroopwafel' is also a must try when you visit Amsterdam. The best ones in Amsterdam you can buy at 'Van Wonderen.'
Oh, and look no further, this is the country where it's okay to have breakfast with chocolate. Just add some 'hagelslag' (chocolate chips) to your bread, and you're ready to go. Do we need to tell you more about the local dishes?!
3. Canals, storybook houses and living on the water
Amsterdam is called 'the Venice of the North.' The reason? Amsterdam has a lot of canals; in fact, there are 165. The houses along the canals look like they came straight out of a storybook. The houses are small and crooked because the soul underneath them is like a swamp.
So the houses must be built on long poles to prevent them from sinking. Which makes the houses a perfect decor for beautiful pictures. Besides people living in houses on long poles, there are also some people in Amsterdam who live on the water. There are around 2500 floating homes in the canals. And the best part? If you want you can easily stay on one during your vacation.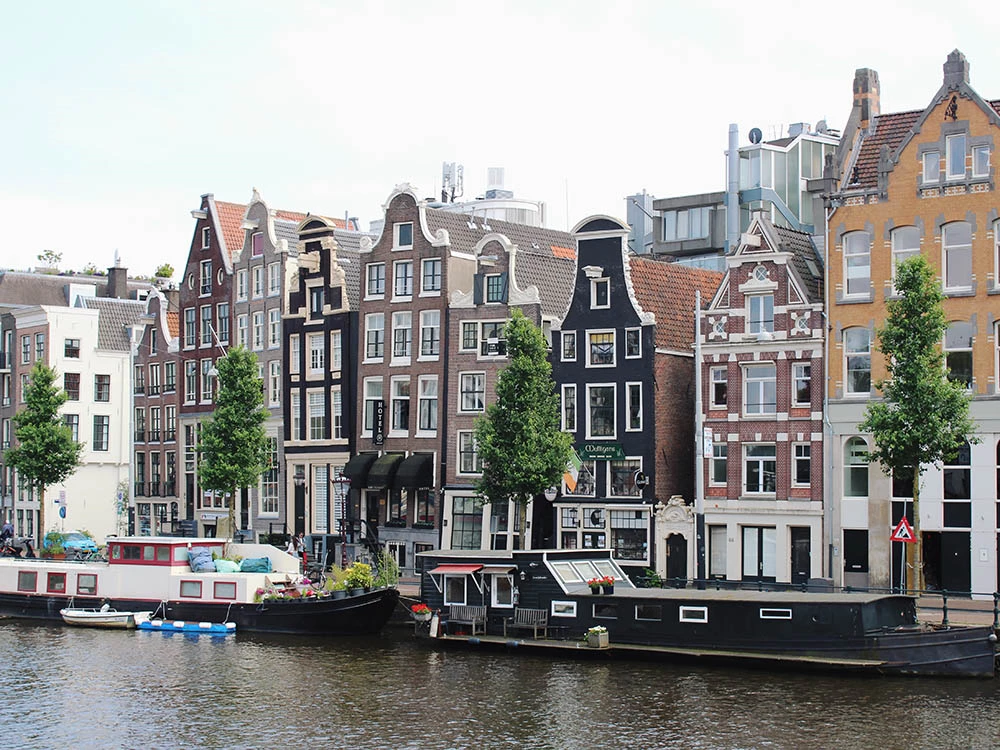 4. Say yes to new things
With this, we mean that Amsterdam is very progressive. The city was the first one to organize the first legal gay wedding back in 2001. Next to accepting everyone no matter their background, they are also pretty progressive when it comes to drugs.
The Netherlands was the first country where it's legal to smoke a joint. There are over 160 coffee shops in Amsterdam. They are safe establishments where cannabis is legally sold and consumed. The Dutchies understand that marijuana might be very new for you. That's why they explain all the different types of cannabis and the kind of high it will give to you personally and on a menu. So if you want to try out cannabis, Amsterdam is the safest place to do it!
5. Easy to move around
As said before, Amsterdam has a lot of canals. That's why the most common way of transportations are bikes, boats and by foot. Most of the tourist attractions are easily reachable within walking distance.
And because Amsterdam is not used to very hot summers or very cold winters, you can easily bike or walk around. But, if you want to do a lot of sightseeing at fast pace we recommend to do a boat cruise along the canals. During the cruise the captain and audio guide also inform you about the city.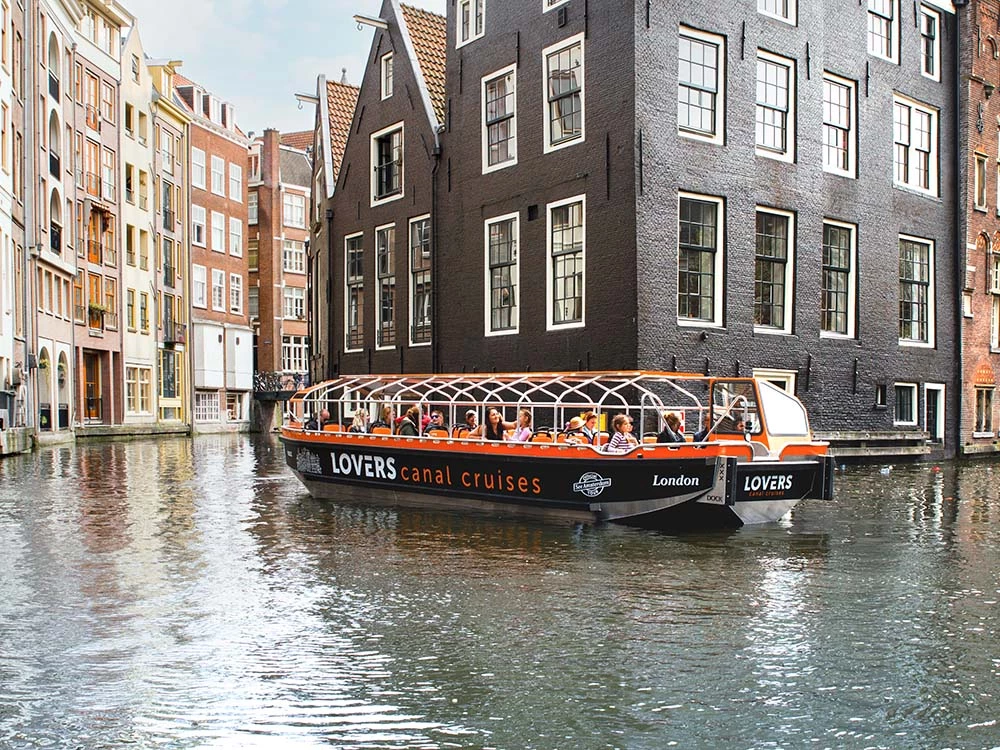 Are you excited to visit Amsterdam yet? Tours & Tickets is your local friend during your stay! Just take a look on our website or ask us a question!