14 Best photo locations in Amsterdam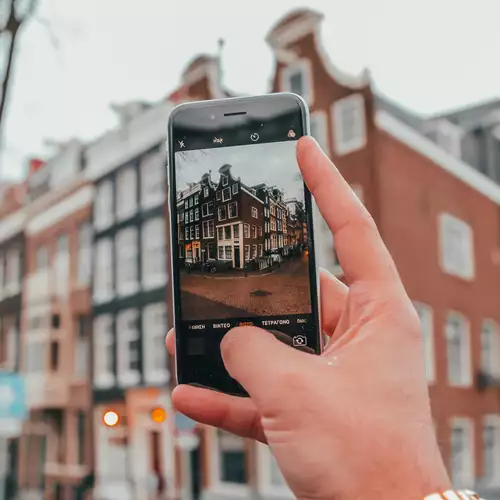 Amsterdam is one of the most photogenic cities in Europe. Just think about the canals, crooked canal houses, bicycles, and boats. If you are looking for a handy guide into the city's most insta worthy spots, we've got you covered. Read on and discover the 14 best photo locations in Amsterdam!
Photo spot 1. Armbrug
Armbrug literally translates to 'arm bridge' or 'poor bridge'. But it's not the bridge itself that is insta-worthy, it's the view from the bridge that'll make you smile. To make a great photo we advise you to stand on the bridge in front of Café Aen't Water. From here, you'll enjoy a great view of the narrow canal houses, which kind of look like they are floating above the water. Definitely caption worthy!
Photo spot 2. Damrak
Damrak is the beating heart of the city centre. The street is home to a lot of popular stores, like Primark, and attractions, like BODY WORLDS Amsterdam . And it's also a perfect spot for a photo session. The iconic canal shot photo which you see on all Instagram feeds about Amsterdam is taken here!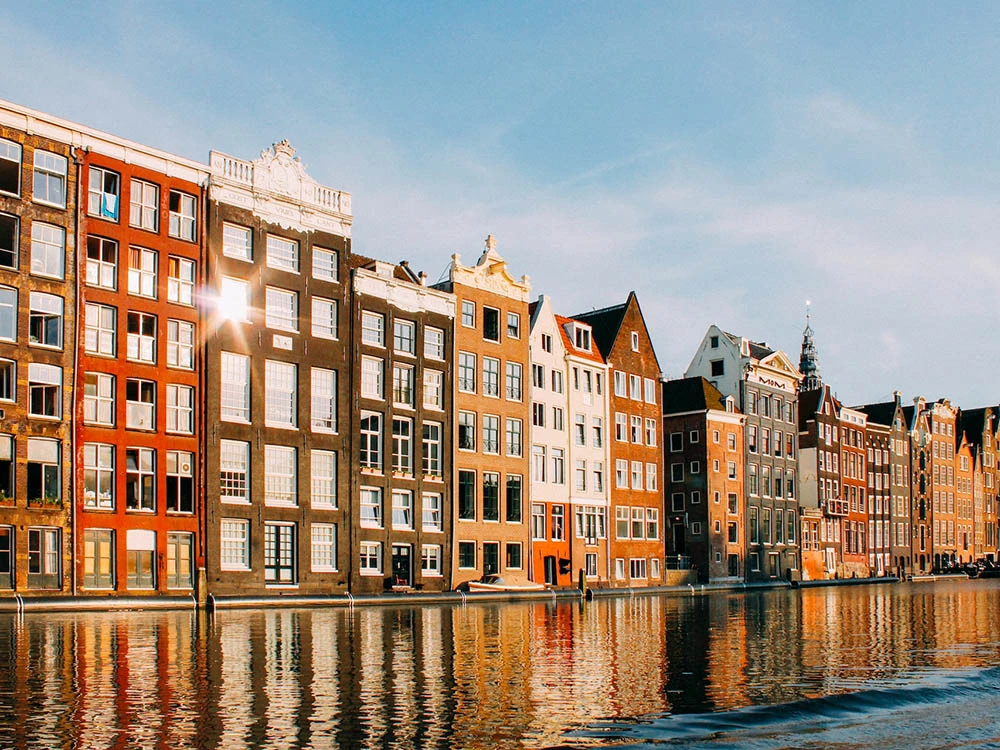 Photo spot 3. Museum Square
Museum Square is a hotspot in the city centre of Amsterdam. Every season there are a lot of events hosted here. And for good reason, the square is the perfect decor for beautiful shots. Around the square you'll find beautiful buildings such as the Rijksmuseum and the Royal Concertgebouw which provide backdrops for your photos. Unfortunately, they removed the 'I Amsterdam' sign in 2018, but the square still looks fantastic!
Photo spot 4. Jordaan
Walking around this popular neighbourhood will provide you with lots of photo ops as it's filled with iconic buildings, cobbled streets and several secluded courtyards. This originally working-class neighbourhood offers great opportunities for street photography.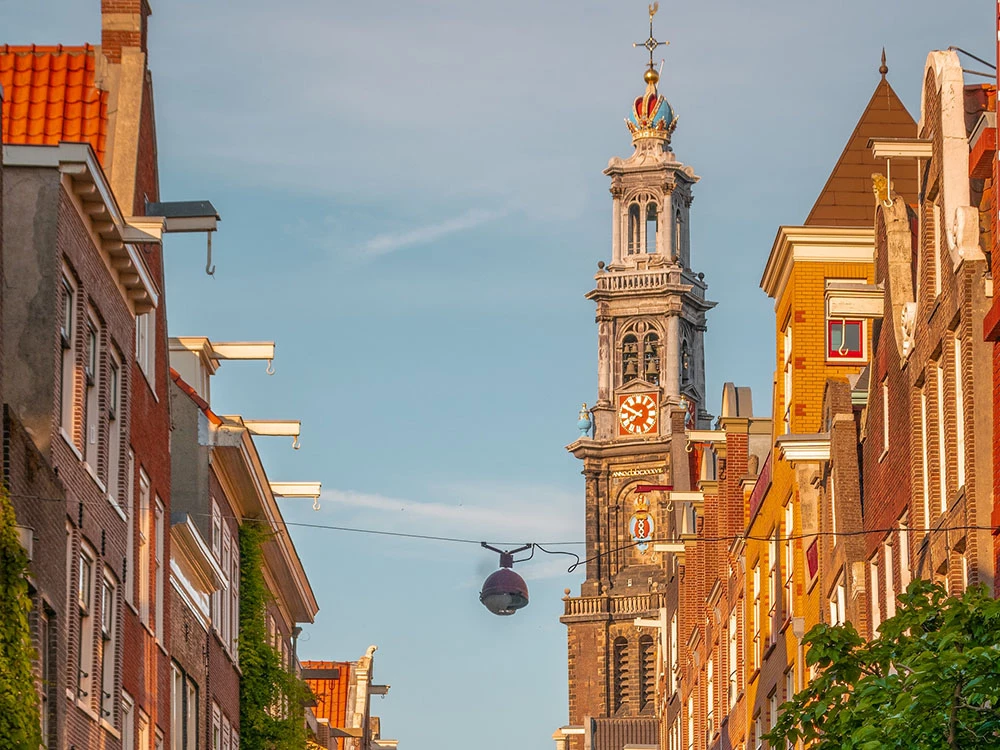 Photo spot 5. Flower Market
The Flower Market, or in Dutch 'Bloemenmarkt' is one of the most colourful sights in Amsterdam. The cute flower stores are floating on the water. If you stand on the opposite side of the Singel, facing the back of the stalls you can get some cool shots from this floating market. Definitely worth a try!
Photo spot 6. Zevenlandenhuizen
On the Roemer Visscherstraat near the Vondelpark you will find seven houses build in 1894, each of the seven houses represents an architectural style from a different country. It starts at number 20, which represents Germany. This house is followed by, in order, France, Spain, Italy, Russia, the Netherlands and England at number 30A.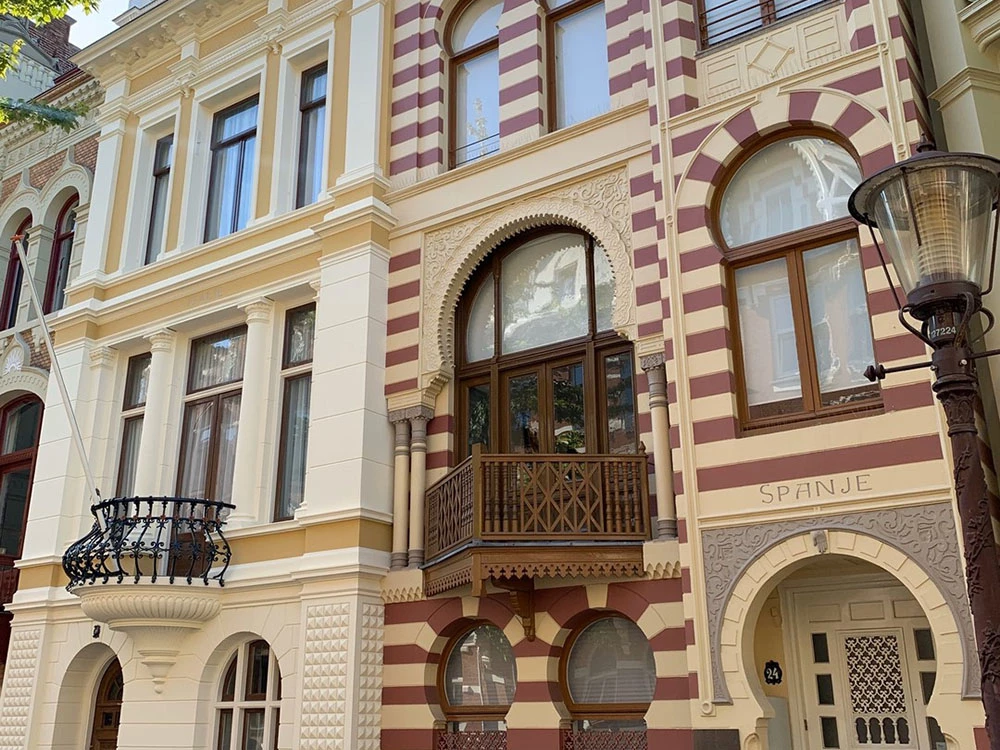 Photo spot 7. Nine Streets
Between two of the city's main canals, the Singel and Prinsengracht you will find one of the Amsterdam's most photogenic micro-neighbourhoods. Locally known as De Negen Straatjes, here you will find lots of vintage and designer boutiques, speciality stores and cosy cafés.
Photo spot 8. Canals of Amsterdam
One of the most iconic sights of this city, along with the houses that border them are the Amsterdam canals. The city has over 100 kilometres of canals, with about 90 islands and 1500 bridges. The three main canals, Prinsengracht, Keizersgracht and Herengracht, were dug during the Dutch Golden Age. They form concentric belts around the city and are a UNESCO World Heritage site.
Photo spot 9. Skinny Bridge
One of Amsterdam's more photogenic bridges is the Skinny Bridge, or Magere Brug. Use of this bridge is limited to pedestrians and cyclist only, so there won't be any cars on it to ruin your photo. The current bridge was built in 1934, it is decorated with 1200 light bulbs making it not only a beautiful sight during the day but also after sunset.
Local legends says that a kiss between lovers while on this bridge or passing under it on a boat will ensure that they will be in love forever, so don't be surprised if there are some other couples kissing in your photo.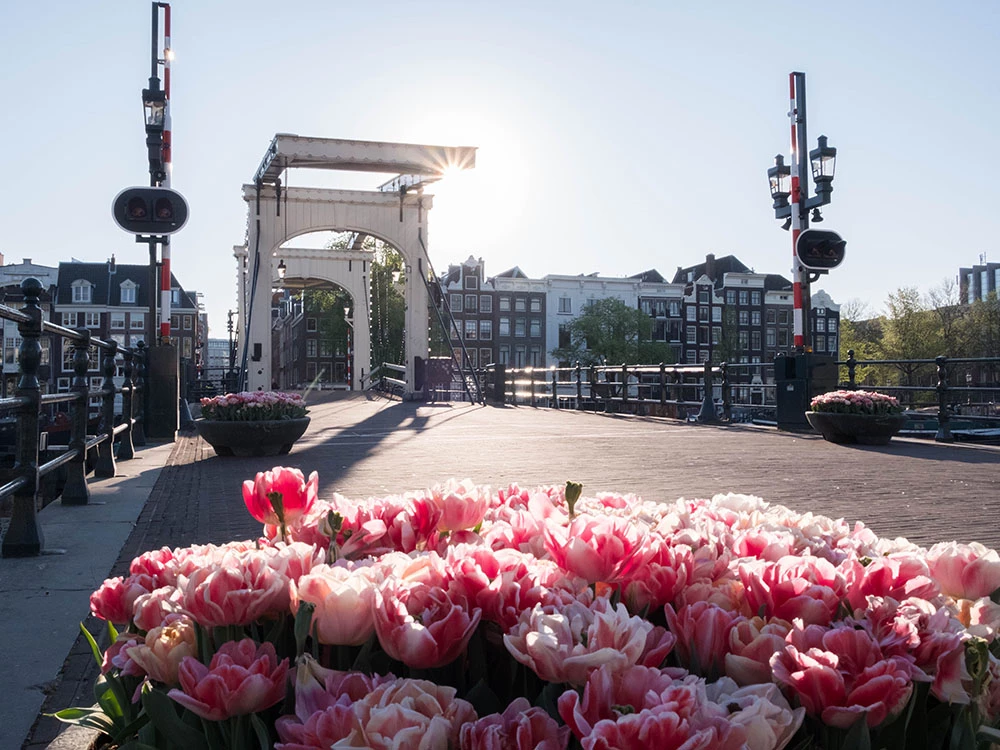 Photo spot 10. Staalmeestersbrug
This is a classic Dutch draw bridge, found across the country. It crosses the romantic canal Groenburgwal and when you stand on the bridge looking down the canal, which is lined with trees, you have an amazing view of the Zuiderkerk, a 17th century Protestant church.
Photo spot 11. Lomanstraat
On Lomanstraat, near the westside of Vondelpark, you'll find a cultural landmark of the city. The trees on this street are leaning towards each other, creating crosses above the street. No matter the season, this is an image you won't soon forget.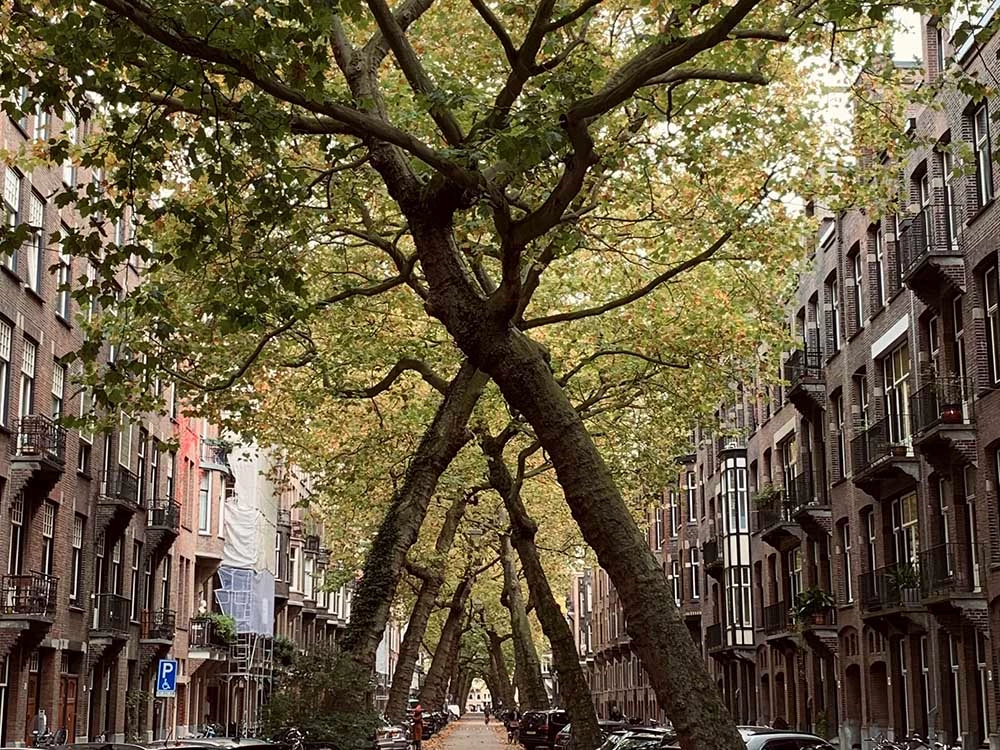 Photo spot 12. Papiermolensluis
This is a traditional stone arch bridge, once upon a time a lock was here instead of a bridge, hence the name. From this bridge you will have a great view of an iconic building from 1642 which is home to one of Amsterdam's oldest cafés 't Papeneiland known for its Dutch apple pie.
Photo spot 13. Spiegelgracht
This short canal, which connects the Prinsengracht to the Lijnbaansgracht, is lined with many small and slim canal houses. It is the heart of the Spiegelkwartier, an area with many antique stores and galleries. The bridges on either end of the canal offer beautiful views, ready for your camera to snap a picture.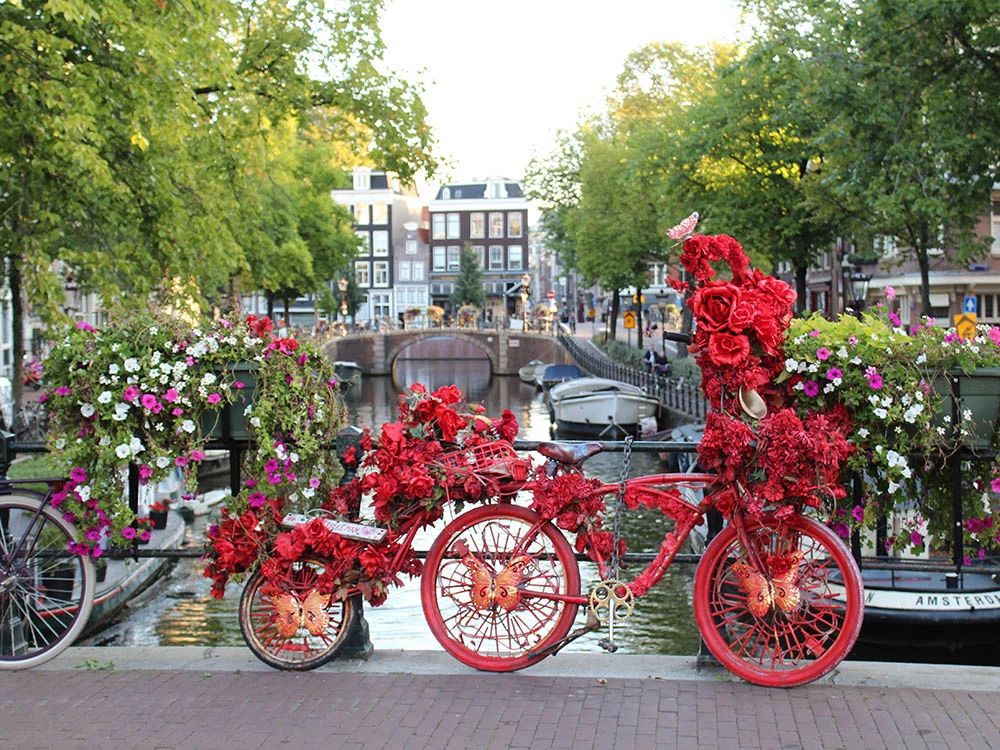 Photo spot 14. Begijnhof
A true hidden gem and quiet oasis in the busy centre of Amsterdam, Begijnhof is a historical landmark in the city. As the courtyard was established in the Middle Ages, though the exact date is unknown, you can find a lot of character here. The courtyard is surrounded by houses and a church.
These are by far our 14 favourite photo spots to light up your Instagram. Don't forget to share your beautiful photos with #toursandtickets and we might repost your shots!