10 Fun facts about Amsterdam canals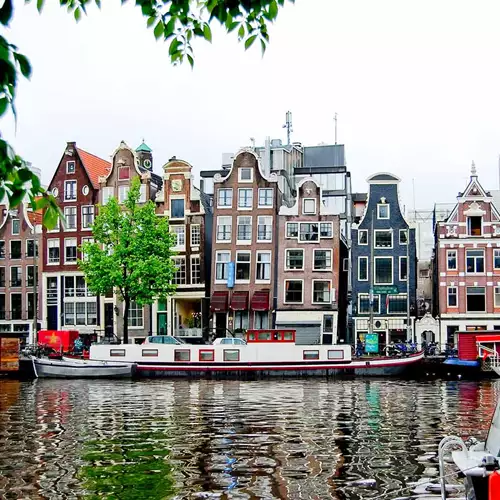 Amsterdam's canals are a world-famous tourist attraction, and canal cruises are a popular way to explore them. But you might have wondered how many there are when they were built, whether they're safe for swimming and many other questions. Here are some things about the Amsterdam canals you might not know!
1. Combined, the Amsterdam canals are over 100 kilometers long (that's 60 miles).
2. There are more than 160 canals in Amsterdam.
3. There are more than 1,700 bridges in Amsterdam. For comparison, that's 1,300 more than there are in Venice! Many of these bridges can open to let tall ships pass. Around 80 of these bridges are located in the historic canal ring.
4. Amsterdam canals separate the city of Amsterdam into 90 different islands.
5. Some locals actually live in houseboats on the canals of Amsterdam! There are around 3,000 houseboats in Amsterdam.
6. Most of the Amsterdam canals were built in the 17th century, during the Dutch Golden Age.
7. The Dutch love to cycle and there are more than 800,000 bicycles in Amsterdam. But some can be a bit reckless with them, so every year, more than 10,000 bicycles are fished out from the canals.
8. Although it's not recommended because of hidden hazards below the surface of the water (like bikes), people do sometimes swim in the murky Amsterdam canals. In fact, there is an annual fundraising event called Amsterdam City Swim in which people dive into some Amsterdam canals to raise money for charity.
9. In 2012, Queen Máxima (then the Princess of the Netherlands) participated in the Amsterdam City Swim.
10. The historic canal belt ('Grachtengordel' in Dutch) is one of UNESCO's World Heritage Sites.
What to visit in Amsterdam
If you are interested in learning about what to visit in Amsterdam besides the historic canals, you can take a look at our previous blogs covering attractions, museums and day trips. And if you already know what to visit in Amsterdam, you can find all sorts of cheap tickets here!